Many rescue stories are difficult to read, but when there's a happy ending, it makes it all worthwhile. Bo the German Shepherd Tripawd is one such story. When we heard about him from Courtney in Florida, we had to share it for Tripawd Tuesday. Like our own Tripawds Spokesdog Wyatt Ray, this handsome dog was also once tethered in a backyard, ignored and neglected. Thankfully, like Wyatt, Bo found his way to the forever family he deserves. We hope you enjoy his short and sweet love story, as told by Courtney.
Once Tethered and Ignored, Bo the German Shepherd Tripawd Finds His Forever Home
While I am glad Bo did not have his leg removed due to cancer, it is really sad that a human caused his leg to removed. I adopted him from a vet about six weeks after he was confiscated from his previous owner and his leg was amputated due to a severe infection and he had already chewed quite a bit off while he was tethered.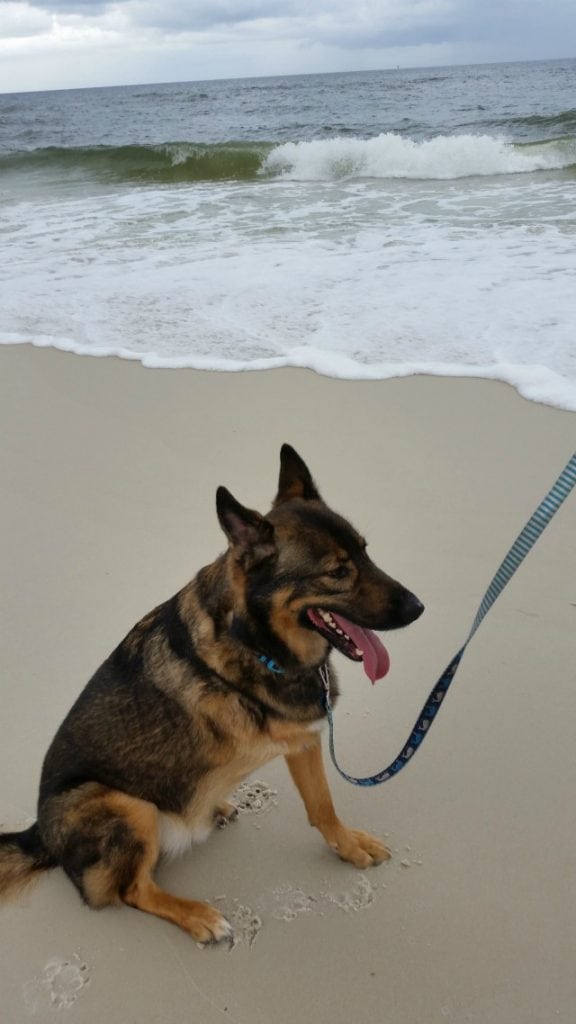 All said and done, he is a very happy dog now and gets around great. A year later Bo is now officially a happy and healthy Florida dog and although the other picture I included is on the beach, he would very much prefer to be laying around inside on the sofa in the air conditioning!
Read All Tripawd Tuesday Stories
Your Pet Can Star in Tripawd Tuesday
Each Tuesday, Tripawd dogs, cats and other critters from around the world can enter for a chance to be "Tripawd of the Week." Just share your Tripawd's story and you're entered to win! On every Tuesday of the week, tell us about your three-legged hero. Just follow these easy steps:
In a short paragraph or two (or longer if you'd like!), describe your three-legged hero's story.
Include photos or links to videos already uploaded to YouTube.
Include a link to your Tripawds Forum topic and/or Tripawds blog, social media handles, etc.

Email your story and photos

to us.
All entries must be received by Saturday at 11:59 pm. One Tripawd story will be selected at random to be featured the following Tuesday.