If you live near Lancaster, Pennsylvania, there's never been a better time to shop at That Fish Place, That Pet Place. Not only is this indie pet supply store totally pawesome, but all this month your $1 ribbon purchases help That Pet Place support Tripawds Foundation during Pet Cancer Awareness Month!
Join the Fun, Help That Pet Place Support Tripawds Foundation
The cool people of That Fish Place, That Pet Place in Lancaster have picked Tripawds Foundation for their Pet Cancer Awareness Month fundraising campaign!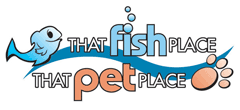 From May 1 through 31st all donations received in person at their huge, amazing store will go to the Tripawds Foundation!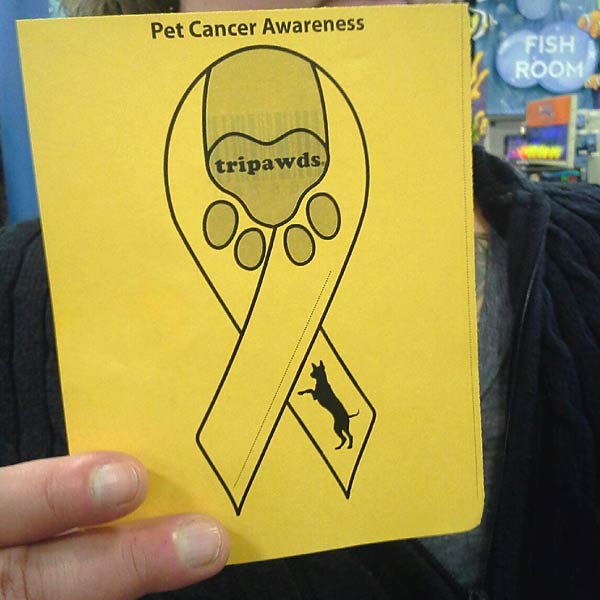 Tell your Pennsylvania friends to stop by That Pet Place and buy a $1 ribbon today. You'll get the best prices on great pet supplies from knowledgeable staff AND help Tripawds Foundation continue with programs like:
And more to come, with your help!
Tripawds Represents at That Pet Place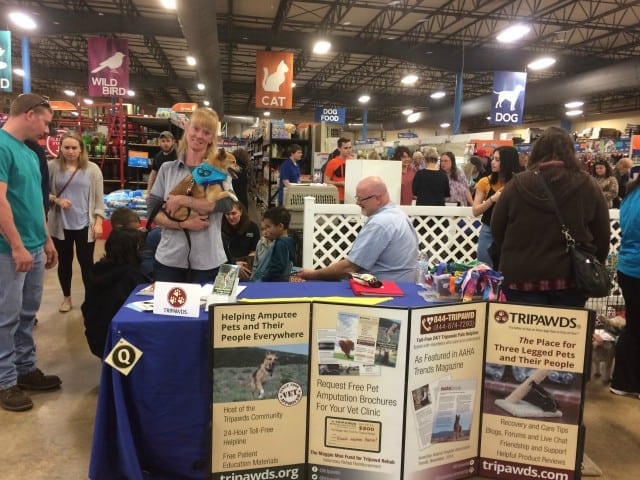 The Pet Cancer Awareness campaign is just one way the team at That Pet Place is so good to Tripawds. In April we were invited to attend their big "Meet the Rescues" event. Always one to offer a helping hand, Tripawds' friendly Pennsylvania representatives Bud and his mom Kim staffed our table for the busy day. Kim tells us that:
"There were quite a few rescues that brought dogs and several of them found their forever homes. LOTS of people….it was a crazy 4 hours and Bud got smooched by 8,000 kids again and loved every minute of it He also found several other Tripawd friends.
I had many conversations but the one that stands out the most was a lady who's husband is a vet….she was so excited to take some brochures to the office explaining to me that they have had people make the decision to euthanize rather than amputate because they were scared to have a tripod. Hoping those brochures save a life down the road.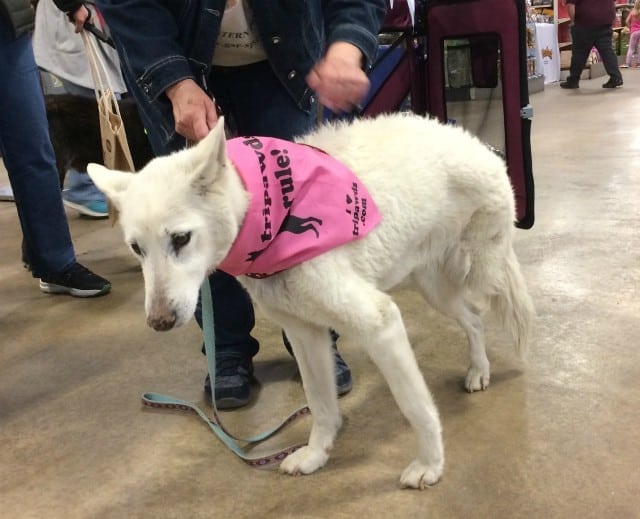 I had SOOOO much fun representing Tripawds and spreading the word about all the great work you all are doing."
We are so happy to be part of the That Pet Place Family, and honored to be their Pet Cancer Awareness Month charity this year. Please tell all your friends to visit and make a donation today.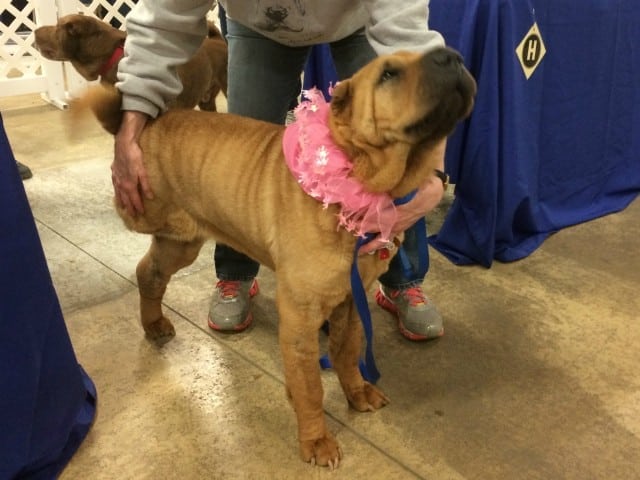 Support a Great Local Independent Pet Supply Business!
And if you don't live in Lancaster, you can still show your support of this generous company by shopping online at That Fish Place — That Pet Place. They have a huge selection and unbeatable low prices on quality pet supplies for every animal from fish to cats to dogs to reptiles and more!