No matter how many years we are blessed by our animals' presence in our life, it's never long enough. In Southern California, Andy Zahra gets it. He is mourning the loss of his beloved rescue dog Doobie. This handsome boy was too elderly and fragile for surgery and passed away suddenly, despite his dad's best efforts to help him enjoy more quality time. Today we're honoring Doobie's spirit with a tender Tripawd Tuesday tribute written by Andy. We hope you are as moved by this story as we are.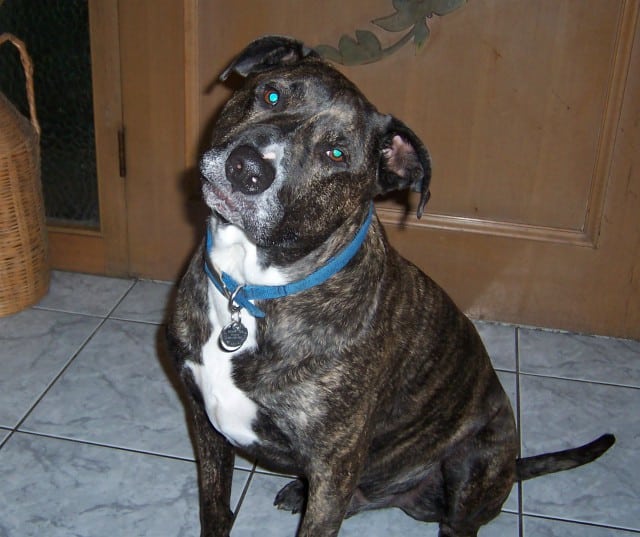 My late wife and I met Doobie/formerly aka Frankie at a no kill pet shelter in Chatsworth. It was love at first glance he was the one we wanted, a large dog. My boy was 85lbs then a little on the skinny side with a lot of energy. When we walked up to his kennel he ran over and started licking our hands it was like he knew us. My late wife and I took him home that day. I did not want another pet however my wife convinced me she needed a companion when I traveled. We did not have any 2-legged kids.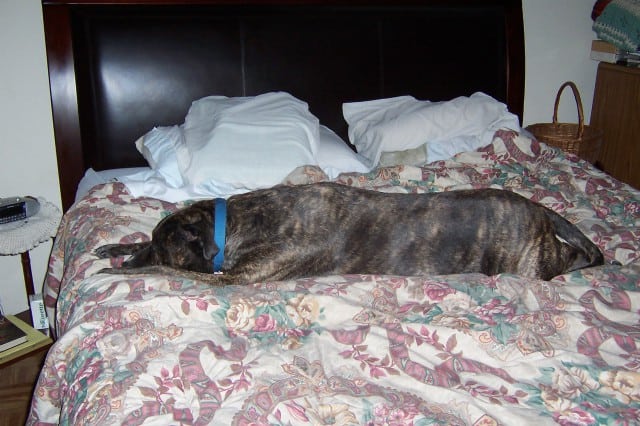 Over the years we would take him traveling with us everywhere we went. When we stayed in a hotel we would get two beds one was for him. He slept on our Cal King at home. He liked to cuddle. My wife fell ill in 2007 and passed in 2008. It was tough times however my boy was there for we when family left to get on with their lives. Doobie was my Rock.
For the next 5 years he would travel with me. Sometimes I would take my boy with me to work. Then someone new came into our lives, my new partner and soon to be my wife. It was not long after she met Doobie she fell in love.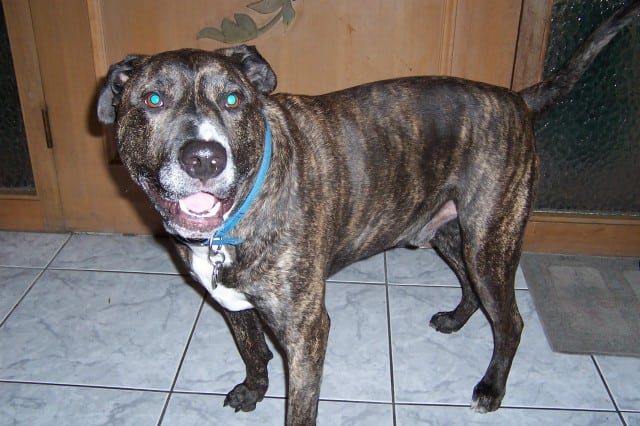 This boy had that effect on everyone who met him. Never gave it a thought but that may be the reason the shelter called him Frankie. They all wanted him. Then my step-daughter came to visit, and he had the same reaction it was love at first hand shake.
He loved his walks and treats. Everyone wanted to pet him. I loved that boy, there was nothing I would not do for him. Not to go into allot of detail on this part. Towards his last days one morning I got up to check on him and by the expression on his face it's like he was saying "it's time dad." It was time to give him back to his maker. My sweet lord took him to paradise.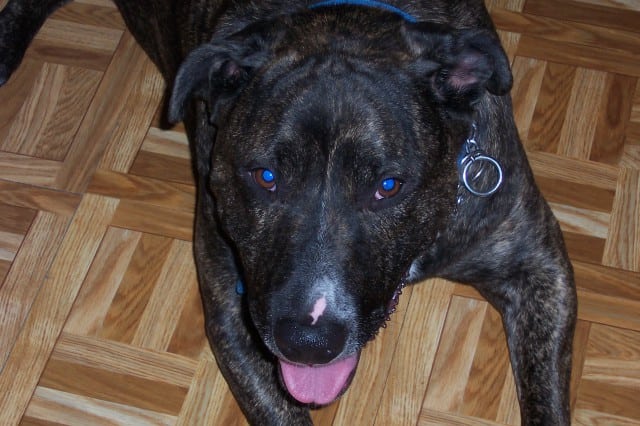 Some day I will see him and the rest of my 4-legged kids. Doobie I love you and I miss your loving blue eyes.
— Andy.
Read All Tripawd Tuesday Stories
Your Pet Can Star in Tripawd Tuesday
Each Tuesday, Tripawd dogs, cats and other critters from around the world can enter for a chance to be "Tripawd of the Week." Just share your Tripawd's story and you're entered to win! On every Tuesday of the week, tell us about your three-legged hero. Just follow these easy steps:
In a short paragraph or two (or longer if you'd like!), describe your three-legged hero's story.
Include photos or links to videos already uploaded to YouTube.
Include a link to your Tripawds Forum topic and/or Tripawds blog, social media handles, etc.

Email your story and photos

to us.
All entries must be received by Saturday at 11:59 pm. One Tripawd story will be selected at random to be featured the following Tuesday.