Emerson the Labrador Tripawd is proof that every story shared in this community matters. During Emerson's recovery his humans may have had doubts about his future, but your stories helped them stay strong. Now they're back at their favorite beach and having a blast! Here's what Jez and Dee told us in this sweet email sent to us for Tripawd Tuesday.
A "Can-Do" Attitude Made All the Difference for Emerson the Labrador Tripawd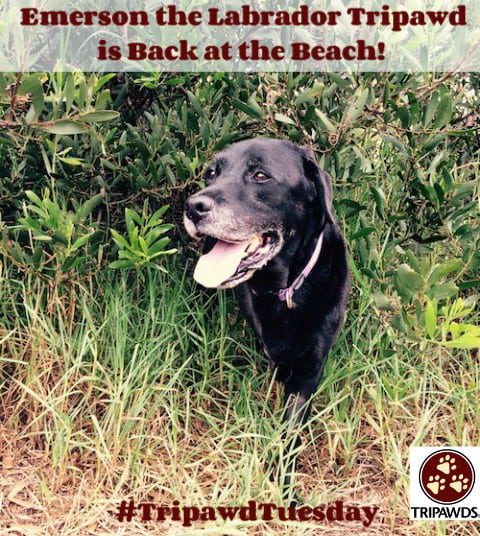 "Dear Tripawds,
I just wanted to say – to you and all Tripawds members and posters – how incredibly helpful and valuable has been such a wealth of posts from people detailing their experience of pre and post-operative periods, and with such positivity and useful information.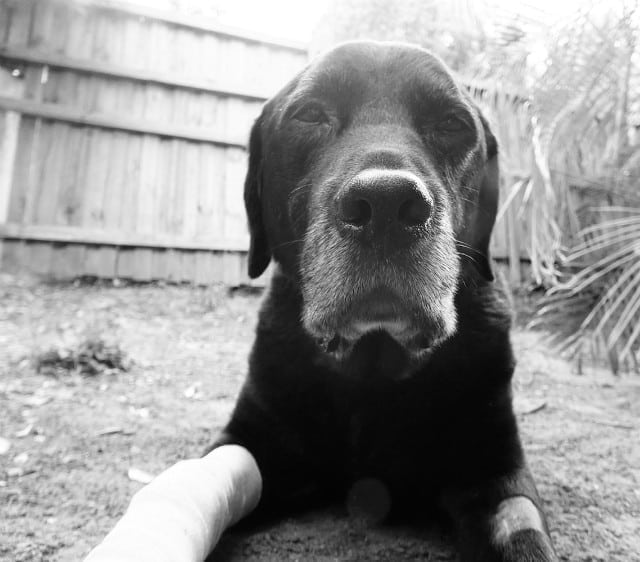 When our black Labrador Emerson was panting and whining all night and day post-op, we found many posts from people whose dogs had been the same, which was SO reassuring, and even one suggestion that a particular painkiller could be a cause of that, which we were using, so we switched, to apparent good effect. Thank you. All the individual stories are heartlifting and breaking at the same time, of course, especially when you have your own three-legger.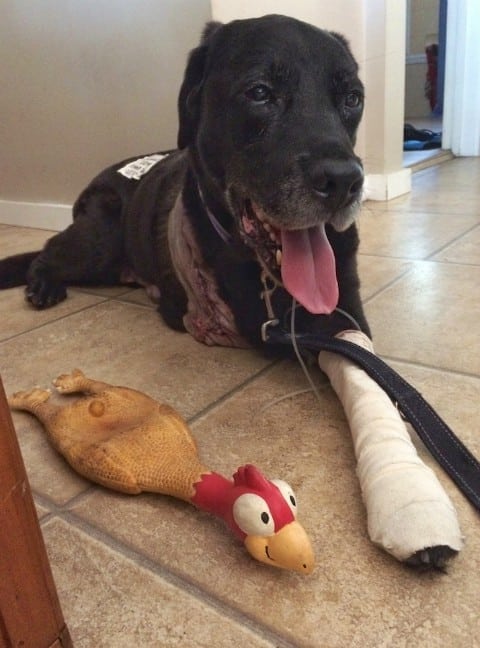 Perhaps the most valuable take-out of the lot was how much things can be down to attitude – get out and do stuff, don't sit around too long in recovery mode. The off-leash park behind the beach at Curl Curl here in Sydney is our favourite place to take Emerson, and I so wanted to get him back there, and I think reading your posts persuaded us to take him back there weeks before we might otherwise have tried. And of course he bounded all over the place having a great time. (We're pacing things, of course.)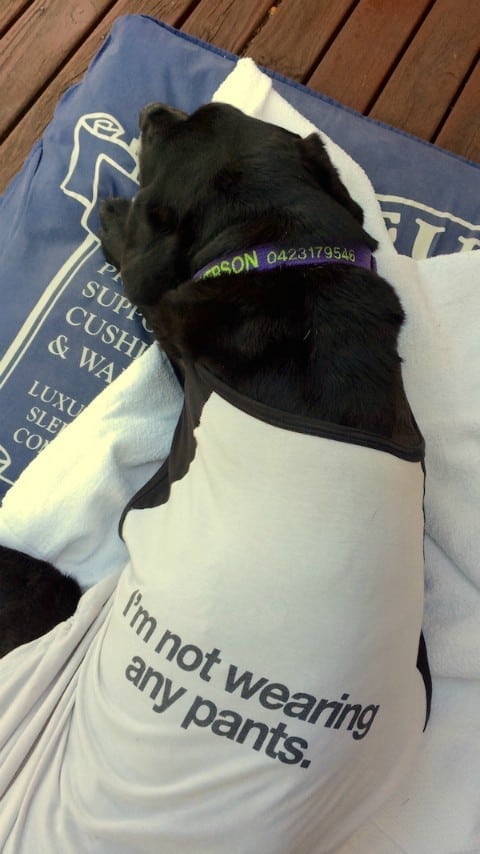 The video here, if you can see it, is of the next day, his second trip back
As we read in the posts, there's no knowing how well things will go and how long he has. But we're loving every day more than ever, and bursting with pride at his recovery so far.
With thanks from Jez and Dee, Sydney, Australia.
Read All Tripawd Tuesday Stories
Your Pet Can Star in Tripawd Tuesday
Each Tuesday, Tripawd dogs, cats and other critters from around the world can enter for a chance to be "Tripawd of the Week." Just share your Tripawd's story and you're entered to win! On every Tuesday of the week, tell us about your three-legged hero. Just follow these easy steps:
In a short paragraph or two (or longer if you'd like!), describe your three-legged hero's story.
Include photos or links to videos already uploaded to YouTube.
Include a link to your Tripawds Forum topic and/or Tripawds blog, social media handles, etc.

Email your story and photos

to us.
All entries must be received by Saturday at 11:59 pm. One Tripawd story will be selected at random to be featured the following Tuesday.