It seems there's no end to the reasons why our Tripawd heroes join this community. Take Minnie the marvelous three-legged kitty. One minute she was catching sun beams, the next minute disaster struck. Despite the terrible accident she bounced back and into social media stardom! Here's her Tripawd Tuesday story as told by momma Pam.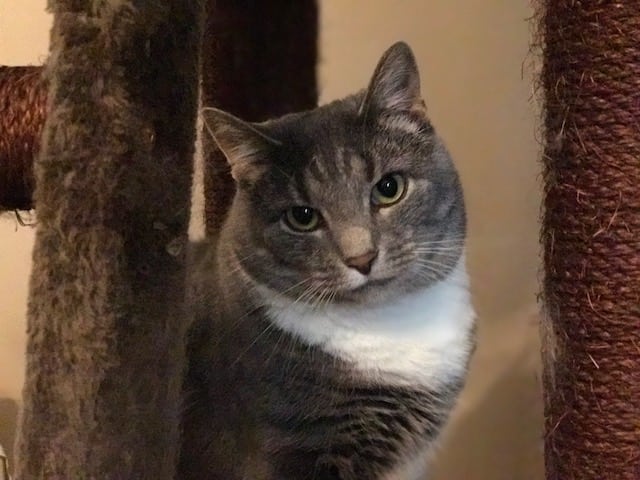 Minnie the kitty was an indoor/outdoor kitty at a farm in the area. She loved lounging in the hay on sunny days and chasing bunnies.
One fateful Friday as she was napping in the hay one of the horses came up to graze. We believe the horse didn't see her and stepped on her front left leg, crushing it.
Unbelievably, Minnie brought herself up to the house, leg dangling, and meowed at the door until her human opened it. Seeing her leg, of course she was rushed to the emergency vet where she spent the weekend on pain medication and antibiotics until the regular vet was open Monday.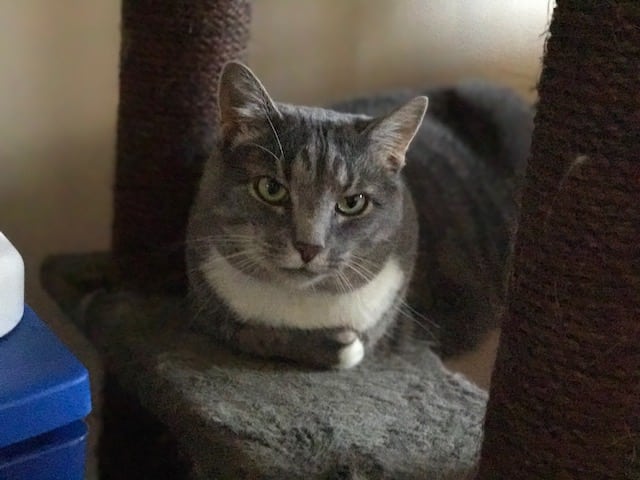 After her amputation, Minnie became an indoor-only cat and has taken to the change and new home with ease. It's been almost 3 years since her accident. Minnie runs the house and rules the Herd of her brothers and sisters.
Don't let anyone tell you a handicapped pet isn't worth it, they're amazing. See for yourself on Minnie's Facebook page, on Twitter and in her Instagram feed!
Read All Tripawd Tuesday Stories
Your Pet Can Star in Tripawd Tuesday
Each Tuesday, Tripawd dogs, cats and other critters from around the world can enter for a chance to be "Tripawd of the Week." Just share your Tripawd's story and you're entered to win! On every Tuesday of the week, tell us about your three-legged hero. Just follow these easy steps:
In a short paragraph or two (or longer if you'd like!), describe your three-legged hero's story.
Include photos or links to videos already uploaded to YouTube.
Include a link to your Tripawds Forum topic and/or Tripawds blog, social media handles, etc.

Email your story and photos

to us.
All entries must be received by Saturday at 11:59 pm. One Tripawd story will be selected at random to be featured the following Tuesday.