Our pets can't brush their own teeth but many pet parents skip this important daily routine. That's why 80% of dogs and 70% of cats will have some form of periodontal disease by the age of 3! February is National Pet Dental Health Month and there's no better time to renew your commitment to keeping your pet's choppers sparkly. Here's how.
Poor Pet Dental Health Affects the Whole Body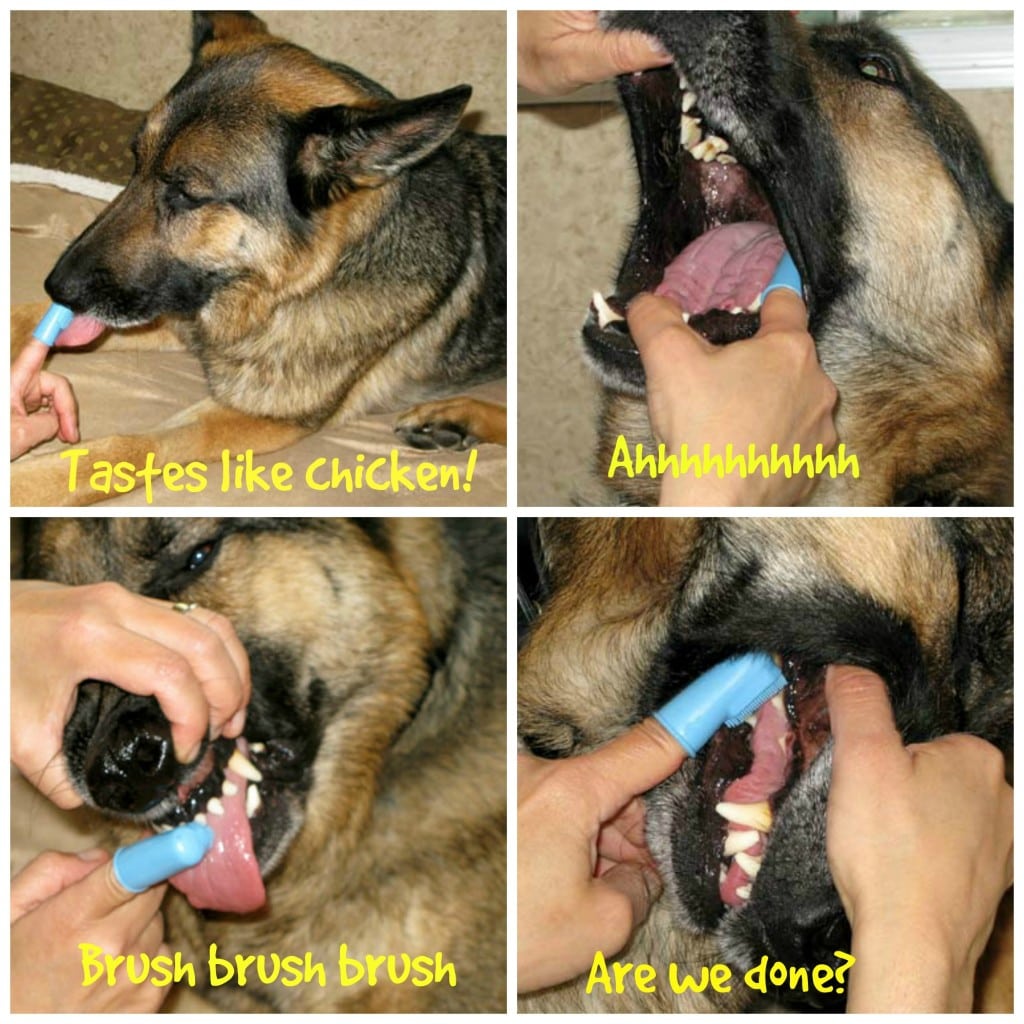 Poor pet dental health can negatively impact the rest of your pet's body, such as the heart valves, liver and kidneys. "Periodontal disease involves bacteria that can cause significant infection in the mouth, and this infection can impact the health of the rest of the body, from the kidneys and the heart to the liver and lungs," said Heidi Lobprise, DVM, DAVDC, a board-certified veterinary dentist and Texas Veterinary Medical Association member who practices at Main Street Veterinary Hospital in Flower Mound, Texas.
You Can Prevent Pet Peridontal Disease
Get an annual pet dental health exam. At least once a year take your pets in for routine physical examinations that include a professional dental care evaluation and treatment if necessary.
Make home dental care a daily routine. An at-home preventative dental care regimen may include a daily tooth brushing session (using only pet toothpaste, of course!). Dental chews, water additives and specially formulated dry pet food are great extras but no substitute for the real deal.
"With good dental care from puppyhood or kittenhood through the senior years, you can make a difference in the quality of life for your family pet,: Dr. Lobrise said. "As a veterinary dental specialist, I believe you can even improve the lifespan of these important family members as well, keeping them around and as healthy as possible for years to come."
Brushing Has Saved Us $7,000 So Far
For seven years now, Tripawds Spokesdog Wyatt Ray has tolerated (almost) daily tooth brushing sessions. We'll admit that his giant mouth makes it easy to brush those big teeth of his. He's grown to tolerate the process as long as he gets tasty toothpaste that he can lick off the tooth brush.
Although we haven't brushed his teeth every day of his life, our regular tooth brushing sessions have kept him out of the vet dental chair. At each annual physical exam, the vet says we can skip the deep cleaning. Brushing his teeth has saved us anywhere from $3,500 to $7,000 in veterinary dental cleanings during the course of his life. Not bad for less than 60 seconds a day of quality time together!
"Many years ago I had a border collie who I took very good care of but never touched her teeth. She ended up with 2 bad teeth that had to be pulled and she had a heart murmur. Bad scenario. So ever since then I've brushed everyone's teeth and give dental chews." — Tripawds Member Penny4Weims
Pets can be expensive enough without tossing in peridontal disease. This month, renew your commitment to better pet dental health and start brushing your pet's teeth every day.
Learn More About Better Pet Dental Health