Coping with canine cancer once is hard. Coping with it twice can shake you to your core. Thank Dog that our animals are so resilient. For it's their courage that enables us to face cancer once again and move forward in the journey. Daphney's parents know what that's like, which is why they wanted to share their story for Tripawd Tuesday.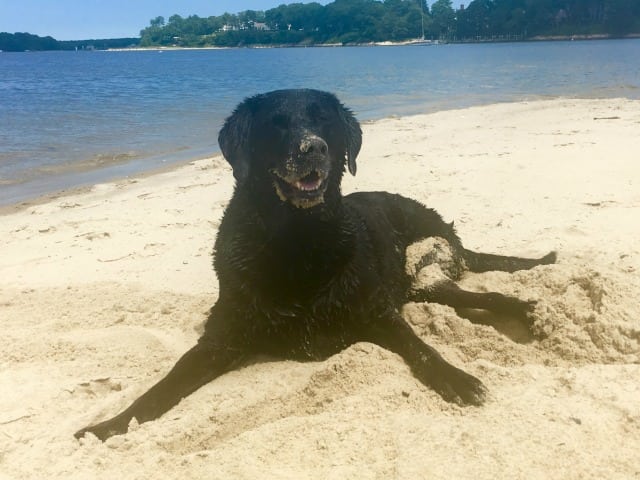 If you're facing pet cancer again, know that there is hope for better days ahead. Here is Daphney's remarkable journey in honor of her one year ampuversary after a bone cancer diagnosis. Her packmate Cyrus would be proud.
Daphney's Journey
by Deborah Falvey
Our Journey started on December 28th,2015 when we saw 3 different Doctors for Daphney's condition! All agreed she had a torn ACL! We were relieved and saddened at the same time of the news! But due to the fact we lost an amazing dog, Cyrus, to bone cancer. Which unfortunately we did not have time to help him.
My youngest son Kevin (a Senior in High School at the time) went with me to drop Daph off for a scheduled ACL surgery. We were prepared for recovery and transition. Unfortunately, 2 hours after we arrived home. I received a call from the surgeon at 8:30am, which startled me because I was a sleep. Looking at the caller ID I knew something was wrong. He told me that the surgery was cancelled because X-rays showed it was osteosarcoma. I remember feeling like I was run over by an eighteen wheeler in my pajamas standing in my kitchen. I called my oldest son at work! He was devastated! As we all were numb! We went back over to pick Daphney up from being prepped for surgery! Poor girl our hearts ached for her!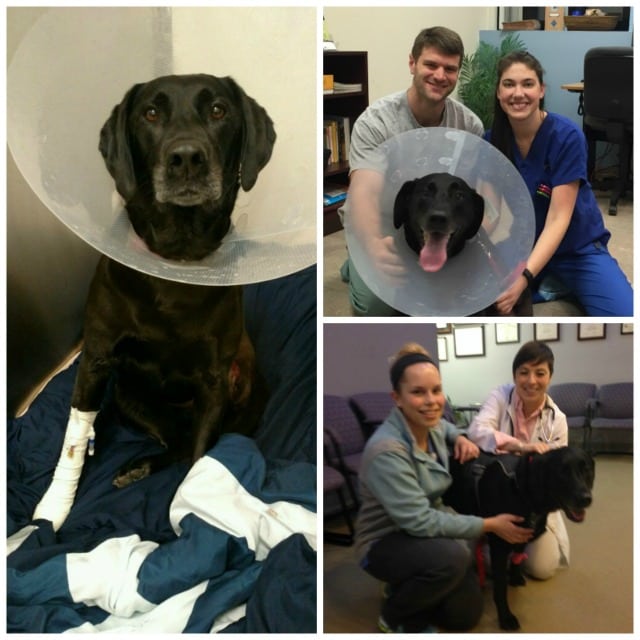 After consultations with the surgeon Dr. Michael Karlin and his Assistant we moved forward with a positive attitude for Daphney! Within two weeks I had her seen at NEVOG and with the cancer not metastasizing to her lungs we moved forward with the only option to give her the quality of life.
Her surgery was January 13th, 2016. Our Travels to NEVOG after IVG Metrowest for Chemo was a battle! But Daphney always had her tail wagging for a ride in the car!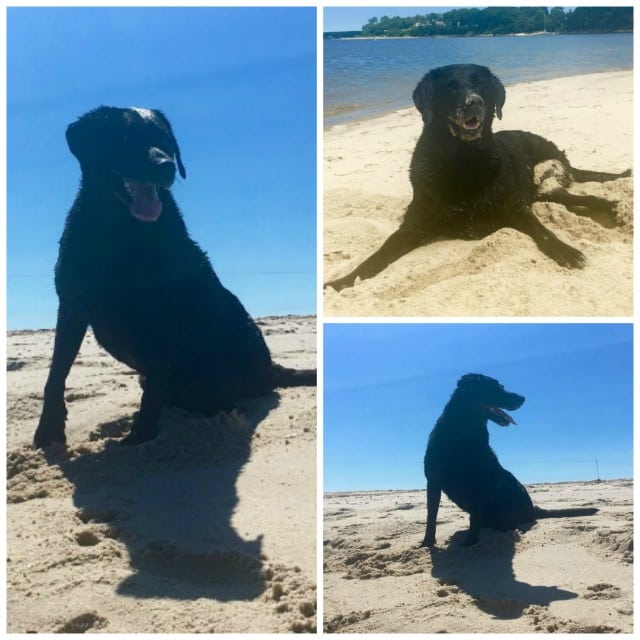 Daphney will be celebrating her 1 year Anniversary on Friday since her amputation due to Osteosarcoma. We are so grateful to IVG hospital in Natick Mass to the entire Staff for the support that they gave us. Our hearts go to Dr.Michael Karlin and His Assistant surgeon Alexa! Amazing! To NEVOG in Waltham Mass! For 6 months we became family, an amazing, loving experience at a hard time during Daphney's Chemo!
I want to say Thank You so much to our Three Children Michele, Michael and Kevin for their support and to Kayley and Kori for the support video from their dog Dori, when Daphney went into surgery.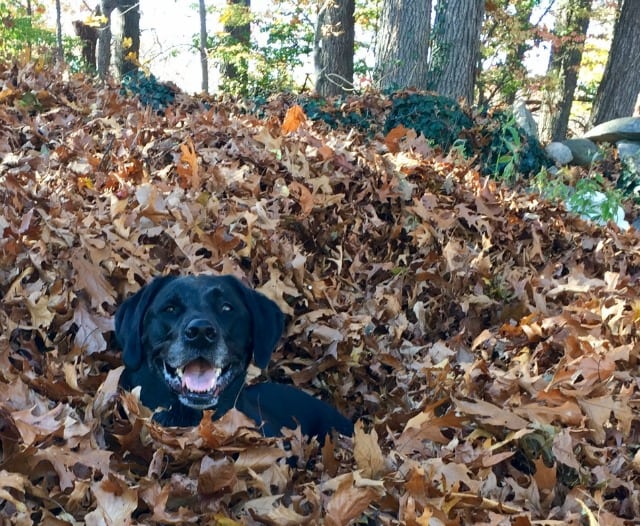 We are Thankful everyday that she is with us! We are Thankful that she has been with us for all the Holidays! We treasure everyday we have with her! She's an amazing black lab with determination and we will always have her back! We love her so Much! Way to go girl! We Love You Daphney
Read All Tripawd Tuesday Stories
Now It's Your Turn: Send Your Tripawd Tuesday Story
Each Tuesday, Tripawd dogs and cats from around the world can enter for a chance to be "Tripawd of the Week." Just share your Tripawd's story and you're entered to win! On every Tuesday of the week, tell us about your three-legged hero. Just follow these easy steps:
In a short paragraph or two (or longer if you'd like!), describe your three-legged hero's story.
Include photos or links to videos already uploaded to YouTube.
Include a link to your Tripawds Forum topic and/or Tripawds blog, social media handles, etc.

Email your story and photos to us.
All entries must be received by Saturday at 11:59 pm. One Tripawd story will be selected at random to be featured the following Tuesday.