Animals generally thrive after amputation. But most of us didn't know that when the vet said our own dog or cat's leg had to come off. If you considered euthanizing your animal rather than proceeding with surgery, you're not alone. Manni's mom did too. And as this Tripawd Tuesday feature shows, she one pet parent who is so glad she listened to her heart.
Tripawd Tuesday: "What is the right decision for the dog and not the owner?"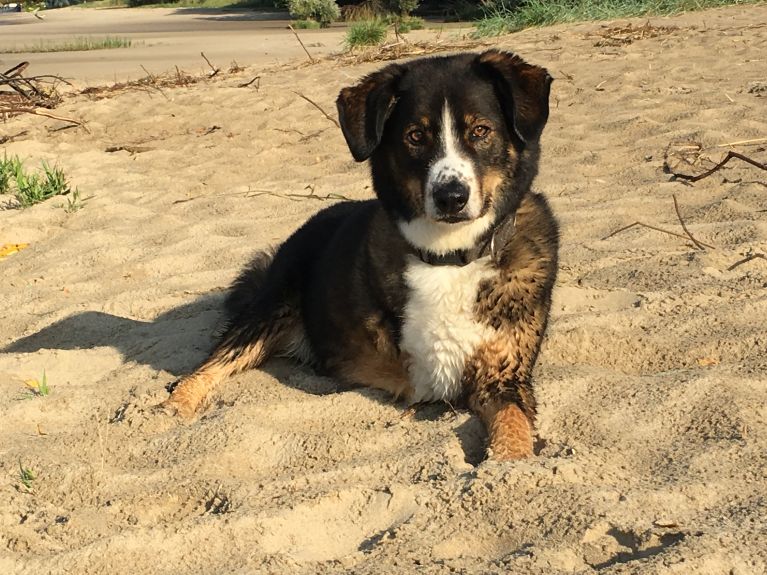 Tina and Manni live in Germany. When faced with the agonizing decision of whether or not to proceed with amputation, Tina wrote in Manni's Tripawd blog:
Give Manni a fighting chance on three legs, with risking a lot more pain, falls and possible trauma? Putting him down at the peak of his life but sparing him from further pain?

What is the right decision for the dog and not the owner??
To me, and to this day, it comes down to this question.

I decided to give it a try. Because you can only put an animal down once, can't you?
She explains that although she went ahead with amputation, it wasn't easy. This is the part of the journey that all of us here try to be honest and upfront about when new members join. Tina shares part of Manni's tough amputation recovery by writing: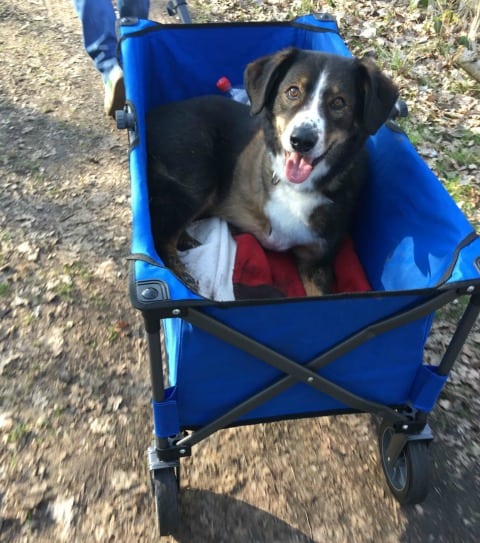 And it was close, to be honest. The first 2 weeks were horrible. If I had known that before, well… but what really made all the difference was getting him motivated again. In Manni's case motivation came in the form of his big doggy love Lilly, our neighbor's dog. The poor man had to bring his dog over three times a day so mine would go outside. From then on, improvement was constant, except for the phantom pains that stayed with us for 6 months before slowly disappearing. Physical therapy and training made for additional improvement, balance and power.
Thankfully, she and Manni stuck it out. And now, this dynamic duo is celebrating two big milestones: Manni's tenth birthday on January 28, and a ONE YEAR ampuversary after his osteosarcoma diagnosis!
He will turn ten on January 28 and I wasn't sure if we would even get that far. Yesterday, however, marked our 1 year ampuversary. 12 months, no signs of mets yet, going strong!! I didn't dare let myself believe and I am so thankful to still have him around. I love him to pieces, he is my greatest pride and our bond is even stronger after this endeavor.
Join us in wishing Tina and Manni a big congratulations. Their story is proof that the Tripawd journey can be filled with good times and lifelong pawsitive memories!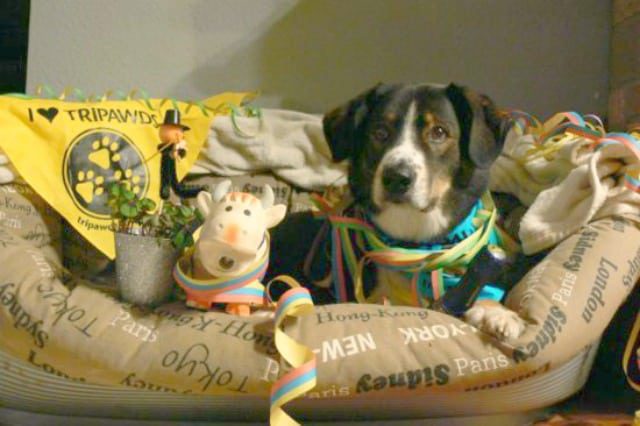 Now It's Your Turn: Tripawd Tuesday Call for Entries
Each Tuesday, Tripawd dogs and cats from around the world can enter for a chance to be "Tripawd of the Week." Just share your Tripawd's story and you're entered to win! On every Tuesday of the week, tell us about your three-legged hero. Just follow these easy steps:
In a short paragraph or two (or longer if you'd like!), describe your three-legged hero's story.
Include photos or links to videos already uploaded to YouTube.
Include a link to your Tripawds Forum topic and/or Tripawds blog, social media handles, etc.

Email your story and photos to us.
All entries must be received by Saturday at 11:59 pm. One Tripawd story will be selected at random to be featured the following Tuesday.