Do you want to share your Tripawd's journey with the world? Diamond Jim's dad Paul does. In fact, Diamond Jim's journey on three paws will delight and inspire you for today's Tripawd Tuesday. Here it is as told by Paul.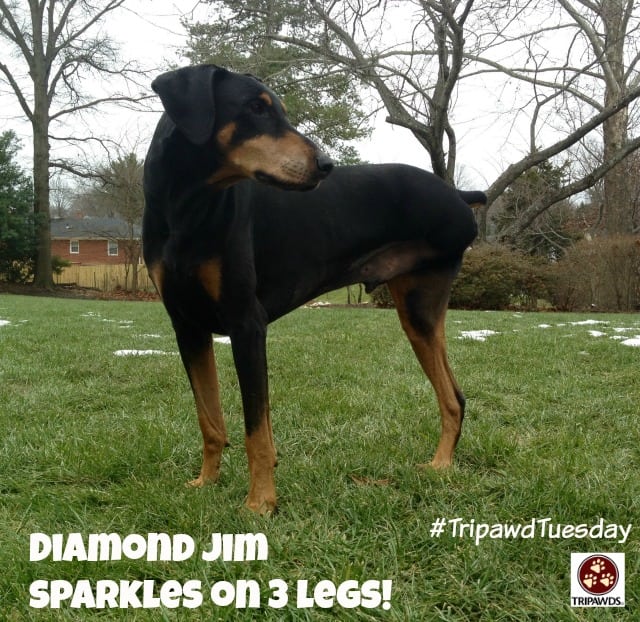 The Delightful Journey of Diamond Jim the Dobie
"I adopted Diamond Jim back in the fall of 2008. He is my first pet, I didn't have any growing up, so there was a slight learning curve in the beginning. As with most owner/dog relationships, we quickly bonded and have pretty much been side by side ever since. There have only been a handful of trips which he hasn't tagged along.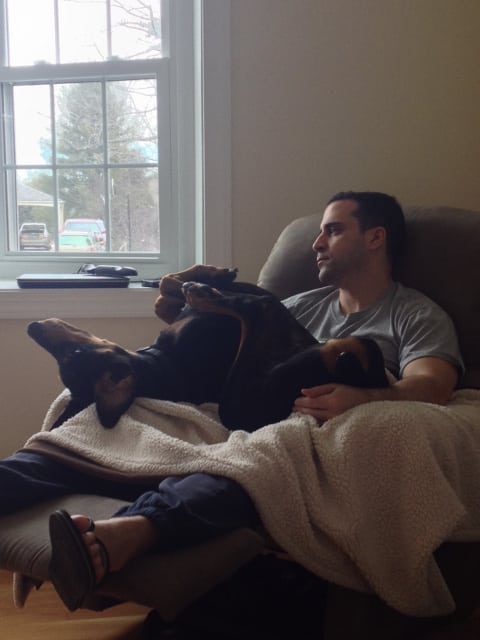 He is a chaser, loves it. Back in his four legged days, I purchased an RC car for him. He would chase after that thing like there was no tomorrow. Ended up being a weekly routine and provided him with some fantastic exercise. Another activity we did was allowing him to pull me on roller-blades, kind of like a sled dog. He would run all through the neighborhood with me in tow on his leash/harness.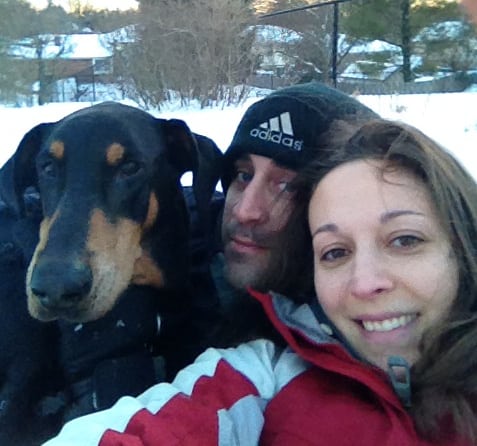 The cancer news was a real blow, never expected anything like that. I imagine no one really does though. We immediately made the commitment to make sure and do whatever was necessary to keep him comfortable and happy. After all, he had been there for us all those years, it was the least we could do to return the favor.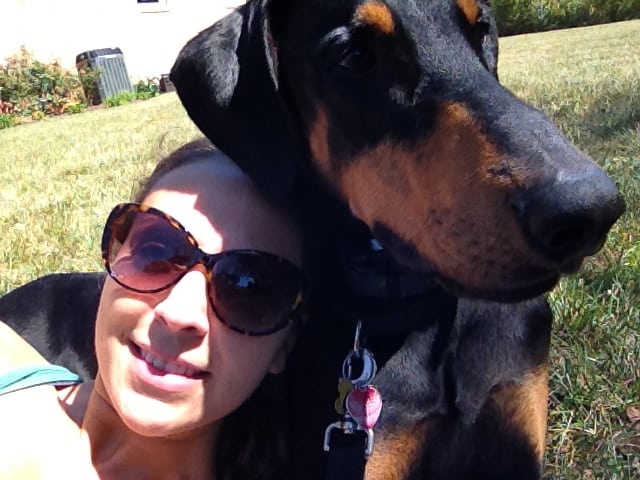 The amputation gave him a second chance, he runs through the woods, through the streams, up/down hills, with ease. You almost forget he is only on three. The chemo seems to have held everything at bay, keeping him healthy, full of energy. In fact, he is nudging me right this moment to take him outside, lol.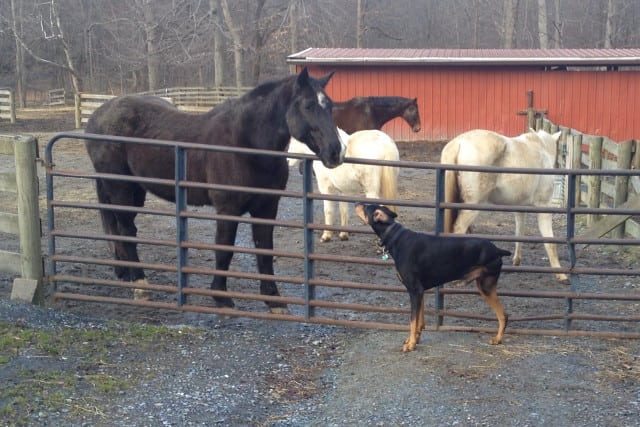 All the professionals who have played a role in his treatment have been absolutely wonderful. Our vets Dr. Whall, Dr. Spencer and the staff at Fairland Animal Hospital. Then of course the specialists at the VCA, Dr. Gauthier who performed the surgery, Dr. McQuown who is his oncologist and has been an amazing over the last 10 months, as well as all the staff. We've become quite friendly with everyone,
throughout all the visits.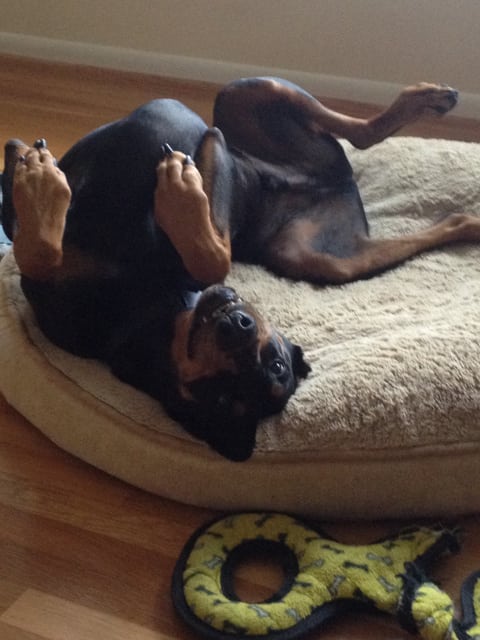 The chemo went smooth as could be and they now have him on a daily Chlorambucil pill, which luckily has not produced a single side effect. We've been very fortunate so far, given the circumstances, as each step of the way seems to produce the results one would hope for. The wallet has taken a beating but I wouldn't have it any other way.
Nowadays we are doing our best to make sure and enjoy each and every moment. "We're well aware of the statistics, those are always in the back of our minds, but it never hurts to think positive!"
Read All Tripawd Tuesday Stories
Share Your Tripawd Tuesday Tale
Each Tuesday, Tripawds from around the world can enter for a chance to be "Tripawd of the Week." Just share your Tripawd's story and you're entered to win! On every Tuesday of the week, tell us about your three-legged hero here in the Tripawds Discussion Forums or on the Tripawds Facebook page. Just follow these easy steps:
In a few short sentences, describe your three-legged hero's story.
Include a photo or video.
Include a link to your Tripawds Forum topic and/or Tripawds blog, social media handles, etc.

All entries must be received by Saturday at 11:59 pm. One Tripawd story will be selected at random to be featured the following Tuesday.
Save
Save