On Thanksgiving Day in 2006, we brought our new Tripawd home from the hospital. On that unforgettable afternoon Jerry hopped out on three legs and into a spectacular journey that would steer us into a brand new life and the creation of this community.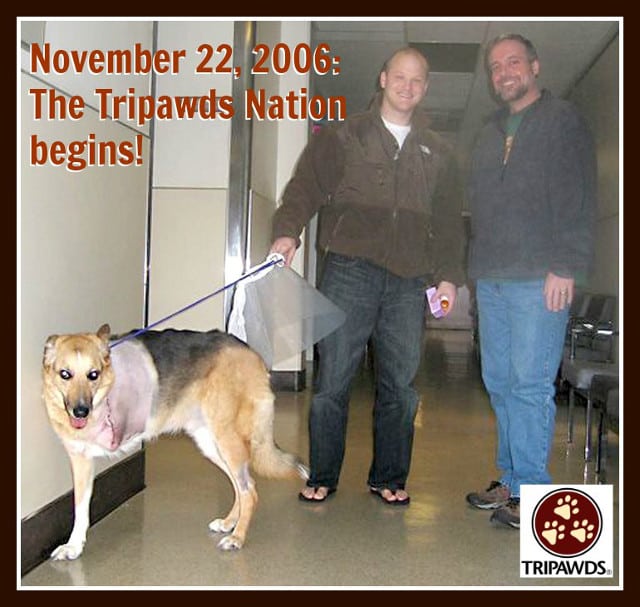 We can't believe that nine years have gone by since Jerry's first steps on three paws. When he got his angel wings in 2008 we didn't know where our own life was headed but we did know one thing for sure: raising Tripawd Awareness was our calling and we were committed to making sure that more dogs and cats could get a chance at enjoying the great life that Jerry had.
Thanks to every single person who has joined this community, shared their story here and supported our efforts, more and more dogs and cats are getting that second chance at life when they have to lose a limb.
Today more vets than ever are referring patients to this community because your dogs and cats are true inspawrations! And as your Tripawds are seen hopping down the street, romping in the dog parks and having fun with their packs they are spreading the message that life on three legs can be great.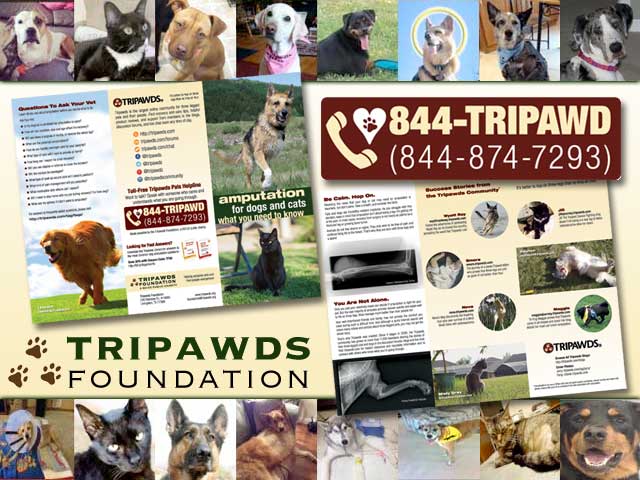 We've grown tremendously as a community, from just a few dozen members in 2007 to thousands. Members come and go as to be expected, but one thing is for sure: our commitment to spreading the word that "It's better to hop on three legs than to limp on four" is as solid as ever.
When the Tripawds 501c3 Non-Profit Foundation was launched last year, it was the culmination of years of wrestling with different ideas for making this community self-sustaining. Many thanks to everypawdy who has honored their Tripawds Heroes and Angels by supporting the Tripawds Foundation.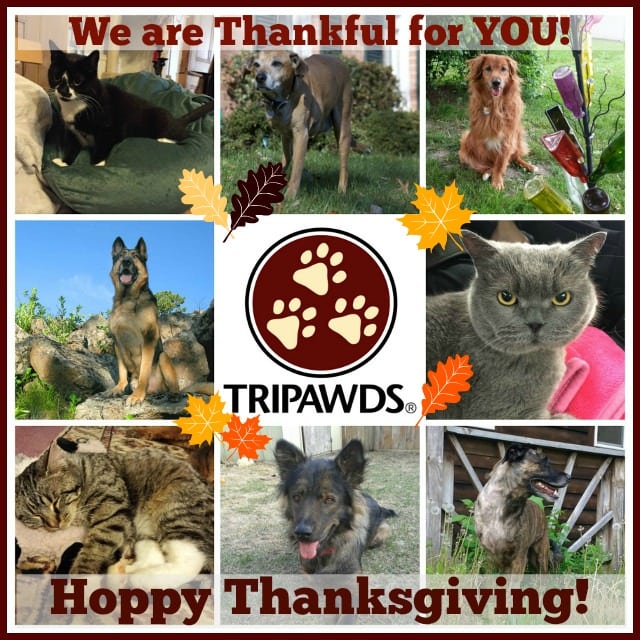 Thanks to everyone who takes time out of their busy lives to make this place so special. YOU are what makes the Tripawds Nation better than ever!
Hoppy Thanksgiving everypawdy!