Imagine walking outside to find your cat and a raccoon at war with each other . . what would you do?! How would you fend off the attacker? Well, Oscar's mom knew exactly what to do and today for Tripawd Tuesday she tells the hair-raising true story of how Oscar lost his leg to an angry raccoon and lived to meow about it!
Oscar vs. the Raccoon: Guess Who Won?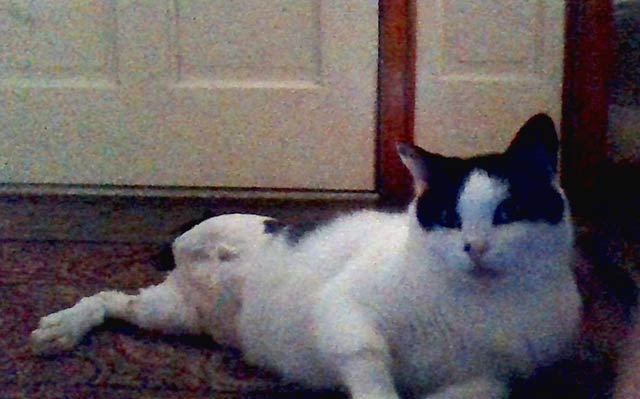 Oscar was an outside cat, he is 3yrs old. On Oct. 4 at 6pm I heard him crying at first I thought he was fighting with another cat until I came outside and saw a raccoon had him. I just sprung into action!
I charged at the raccoon until he let him go. I was screaming I thought he ate both of his back legs. I did a number on him. He had a lot of deeps cuts and his leg couldn't be put back.
The next day my dad saw the raccoon up the street and he put up his paws like he wanted to attack him! We called the police who called animal control who did NOTHING!! They were more worried about giving us a fine!
He's as fast as lightening on three legs!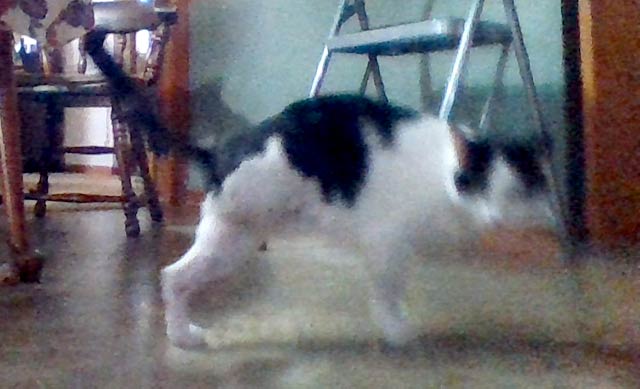 Whew! Oscar is doing fine now. Hopefully the raccoon is long gone!
Share Your Tripawd Tuesday Tale!
Each Tuesday, Tripawds from around the world can enter for a chance to be "Tripawd of the Week." Just share your Tripawd's story and you're entered to win! On every Tuesday of the week, tell us about your three-legged hero here in the Tripawds Discussion Forums or on the Tripawds Facebook page. Just follow these easy steps:
In a few short sentences, describe your three-legged hero's story.
Include a photo or video.
Include a link to your Tripawds Facebook page, Forum topic and/or Tripawds blog (if applicable)
All entries must be received by Saturday at 11:59 pm. One Tripawd story will be selected at random to be featured the following Tuesday.