Here's one of five zillion good reasons to see a certified rehabilitation therapist for your Tripawd: Homer.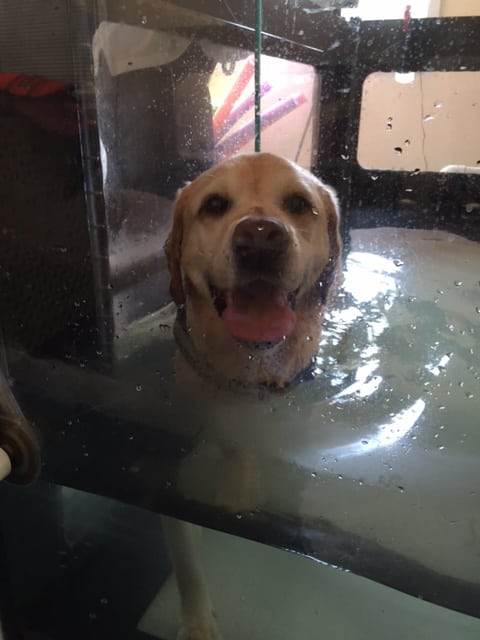 Today for Tripawd Tuesday, Homer the osteosarcoma survivor is going to show you what a huge difference it makes when you seek rehabilitation therapy.
Homer was having post-amputation mobility issues that were scary and disheartening for his humans. But they didn't panic. Instead, they got care from a certified rehab therapist and wow! He's come such a long way.
His people were kind enough to share their story with us, so read on and then go find a certified rehab therapist in your area.
An Interview with Homer's Humans:
Why did Homer lose his leg? How old is he?
"Homer had a front leg osteosarcoma removed in March 2015. He is now 9 years old. He underwent 4 rounds of carboplatin. We decided not to do 6, because he was so spent and tired from the chemo that we deemed it not worth going forward."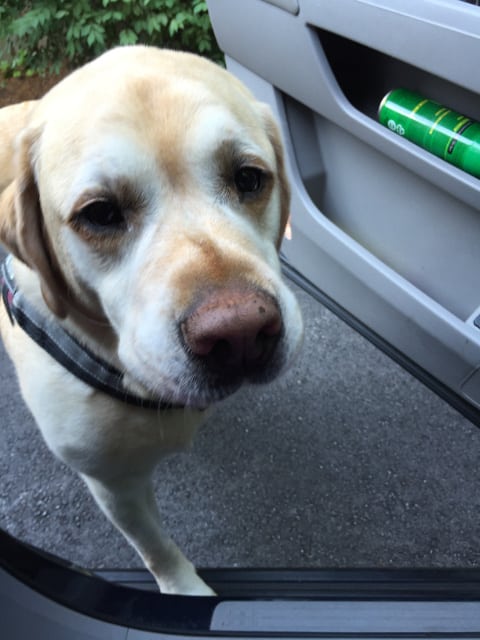 What made you decide to see a rehab therapist? And who are you seeing?
"We had mistakenly thought that dogs would bounce back on three legs without a problem – we pushed him, had him up the steps, etc. We were wrong, especially for older dogs with some arthritis. Homer could not go more than one house over on his walk without plopping down to rest. We decided to have him see a canine rehab specialist in our town. She is Susan at Fit for a Dog in Havertown PA."
How did Homer react to the first few sessions? Love it? Hate it? Indifferent?
"He loved the cold laser and body work, and he absolutely loves the water. When we pick up his swimming vest before his appointments, he gets all excited. He gets tired after each session – its a lot of work in the water. he was going twice a week – now once. She said he can stop but we wont listen. He loves it and we want him to continue to try and improve."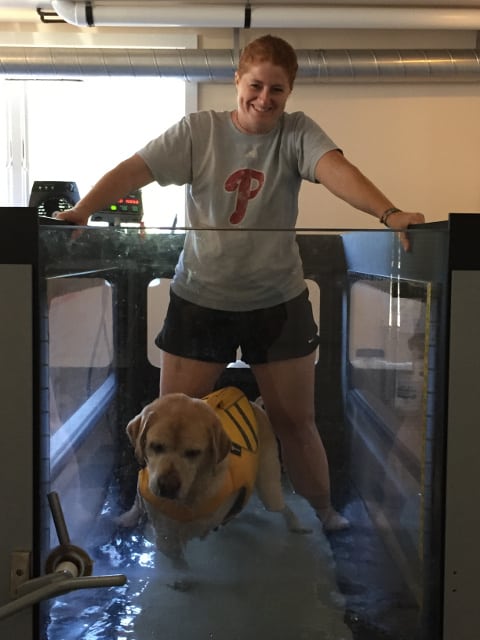 You mentioned he lost weight. That's a big benefit! How has his and your life changed because of Homer's new "Beach Bod"?
"Well, he needs a smaller harness! His therapist says he is now 'full of himself' which is true. He hops on things he should stay off of, and is generally self confident and comically bold. He is definitely much stronger. He doesn't go far on walks anymore, but he is happier for sure."
What would you say to other Tripawds pawrents who are thinking about rehab?
"I would say if you can afford the time and cost, do it. It has helped Homer a lot. I would counsel others that all dogs are different. Many dogs need extra help when they are tripawds. The rehab specialist told us it is HARD to be a tripawd. I agree, but Homer doesn't mind a bit."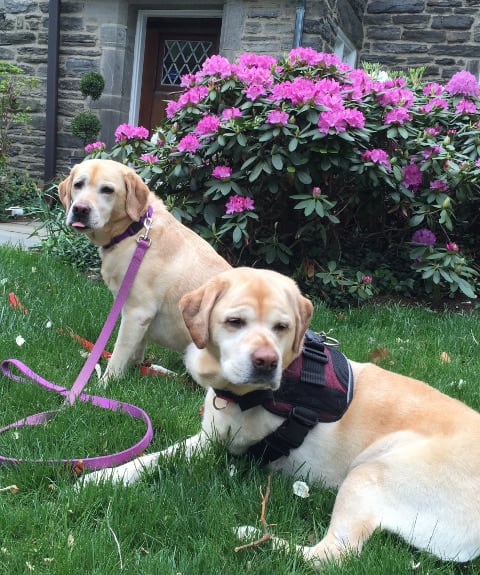 Share Your Tripawd Tuesday Tale!
Each Tuesday, Tripawds from around the world can enter for a chance to be "Tripawd of the Week." Just share your Tripawd's story and you're entered to win! On every Tuesday of the week, tell us about your three-legged hero here in the Tripawds Discussion Forums or on the Tripawds Facebook page. Just follow these easy steps:
In a few short sentences, describe your three-legged hero's story.
Include a photo or video.
Include a link to your Tripawds Facebook page, Forum topic and/or Tripawds blog (if applicable)
All entries must be received by Saturday at 11:59 pm. One Tripawd story will be selected at random to be featured the following Tuesday.