Today's Tripawd Tuesday is all about quality versus quantity. Because when you're fighting pet cancer, that's what matters most: quality. There's one spunky gal named Mattie and her Dad who are perfect examples of how to have a quality life. Sadly, Mattie earned her wings last week, but her story doesn't end there, because she will always be an example of making the most of every single day and not letting cancer drag you down.
Mattie Tells Her Tripawd Story
In honor of Mattie, here is a Tripawd Tuesday salute to this sweet pup, as told by she and her Dad.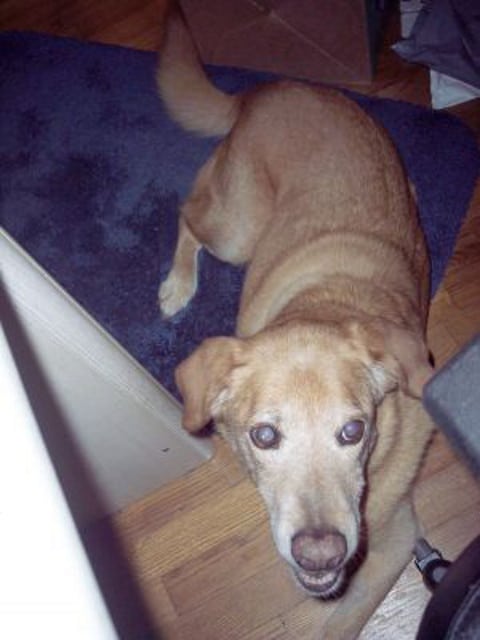 My name is Mattie, but I can probably count on one paw the number of times that Bob has called me Mattie. He always calls me "Baby Doll". He loves me very much. Sometimes, when he greets me, he says "Hey!! Baby Doll!! Hey, Beautiful!!". I really like that.
Mattie was diagnosed with osteosarcoma, but that never stopped her from enjoying life. Her dad Bob wrote to share how well she did throughout her battle: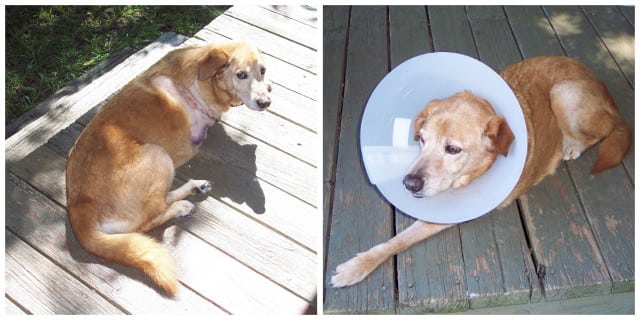 I wish we were more active members of the site, but life has its issues and priorities. Mattie is my first priority. She's doing well. She's my Baby Doll.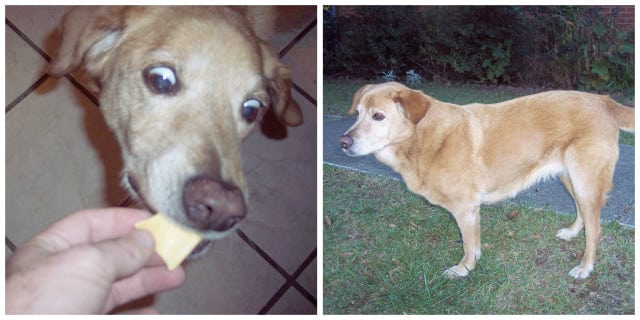 I let her out back each morning and when I let her back into the kitchen she stops in the middle of the kitchen floor and looks back at me because she knows it's time for her morning dose of 70 back scratches, a 100mg tablet of carprofen and a slice of American Cheese.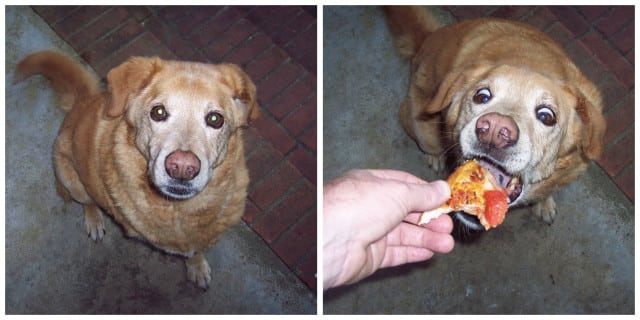 To that, Mattie says:
I'm a tripawd!!!!!! And I'm still here!!!!!!!! Cancer is a word, not a sentence. Never say never. Never give up. Every day is a lifetime. Believe in me. I'm a doggie!!!! Doggies RULE!!!!!! Tripawds RULE!
Bob has an awesome photo collection of Mattie's recovery journey, from the week she came home from surgery to this past April when she aced chemotherapy. We're adding some to the Tripawds photo gallery because they really convey how things do get better after the recovery phase. Be sure to check it out for some big inspawration.
Let's give three paws up to Mattie and Bob for livin' large!
Share Your Story on Tripawd Tuesday
Each Tuesday, Tripawds from around the world can enter for a chance to be "Tripawd of the Week." Just share your Tripawd's story and you're entered to win! On every Tuesday of the week, tell us about your three-legged hero here in the Tripawds Discussion Forums or on the Tripawds Facebook page. Just follow these easy steps:
In a few short sentences, describe your three-legged hero's story.
Include a photo or video.
Include a link to your Tripawds Facebook page, Forum topic and/or Tripawds blog (if applicable)
All entries must be received by Saturday at 11:59 pm. One Tripawd story will be selected at random to be featured the following Tuesday.