Wyatt received so many yummy treats and cool gifts at the recent BlogPaws conference that he wants to pass some stuff along to Tripawds fans!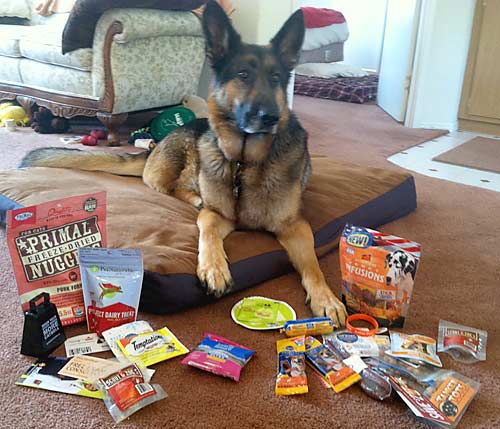 And we want to know how we can make the Tripawds News email newsletter better for you. So, please take a moment to answer a few questions for your chance to win…
Enter to Win a Box of Pet Goodies!
Complete this simple survey below to be entered into a drawing for your free gift box. Two winners will be chosen at random to receive either dog or cat items—treats, food samples, toys, coupons and more! Contest ends Thursday, June 25, 2015 but please feel free to offer newsletter feedback here anytime.
Thank you and good luck!
The contest has ended, but please provide feedback anytime to help make Tripawds News better!