Every Tripawd pawrent struggles to find a sign that they made the best decision for their cat or dog, especially during the earliest days of life on three legs. In today's Tripawd Tuesday celebration, you'll be amazed at the beautiful sign that came to one Tripawd Mom when she was trying to decide whether or not to amputate. Here's how she describes it: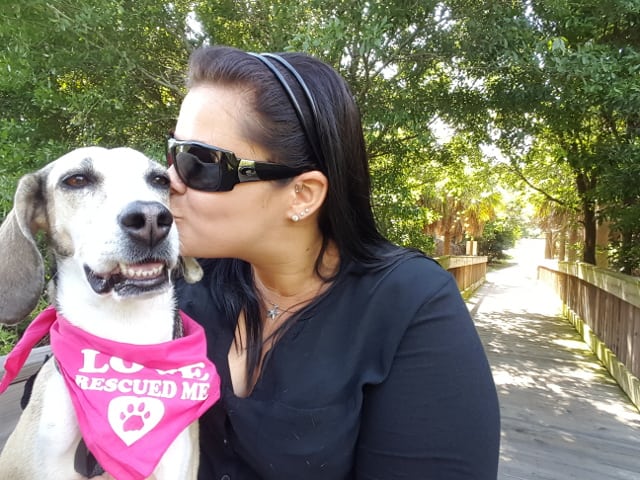 Hi guys! It's Erin & Sophia again! (Ursula and the Little Mermaid) I wanted to share with you guys how I got the courage to continue with amputation.
Initially my biggest concern was, they couldn't biopsy her swollen leg to check for cancer until the leg was amputated (for fear of aggravating and spreading it I assume?). So I couldn't know the severity of her situation until I already went through it..and I had just days to decide as the swollen leg was so fragile the Vet feared if I waited any longer to amputate or put her to sleep that the leg would snap.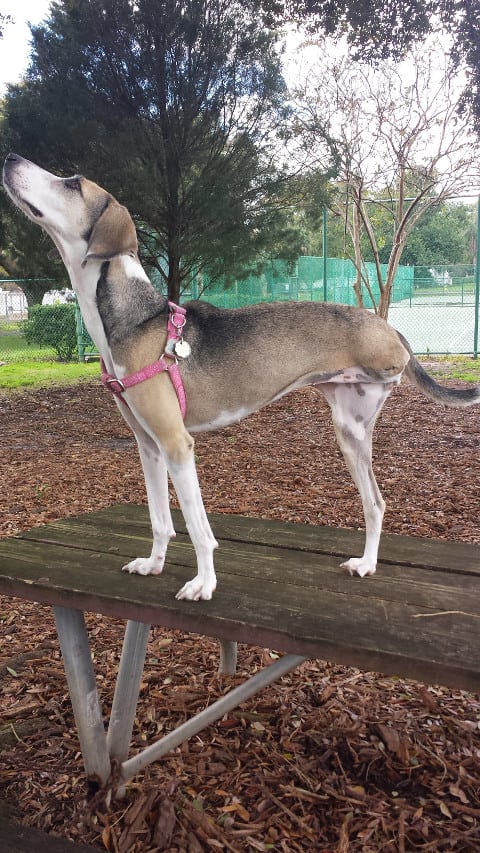 I went back and forth trying to make the best decision for her, I didn't want her to go through amputation, find out it was cancer, and not be able to pay for subsequent chemo or radiation bills. I just wanted to do right by her.
Driving home from the cancer specialist I was contemplating my options, trying to make new options in my head though I know there were only two. But then something marvelous happened.. At a red light, a pedestrian crossed the crosswalk. An elderly man in a wheel chair, who was a double amputee, missing both legs. He didn't seem sad, or miserable, he just was on his merry way with his head high and a purpose. Since that moment I knew I had to fight for Sophia.
The biopsy showed no signs of cancer and almost a year later we are as happy as ever! People tell me I'm a hero for saving her, but I usually end up telling them about the man I saw that day, and how seemingly insignificant it could have been, but that I thought it was a sign, from someone, somewhere, that I had to fight for her.
That's how I got the courage to follow through with Sweet Sophia's Amputation.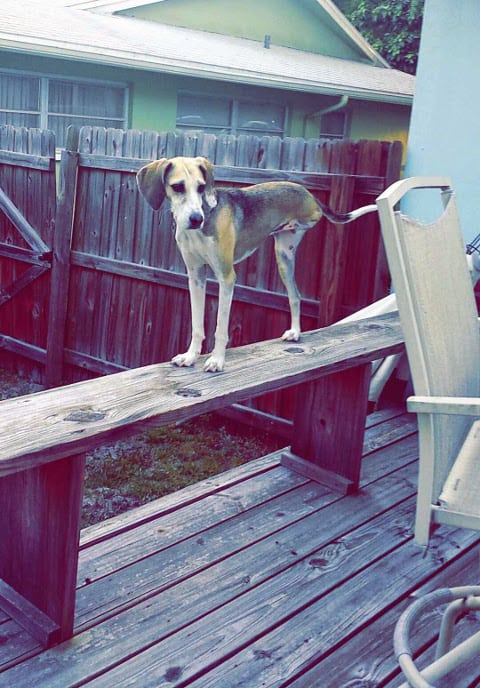 Share Your Story on Tripawd Tuesday
Each Tuesday, Tripawds from around the world can enter for a chance to be "Tripawd of the Week." Just share your Tripawd's story and you're entered to win! On every Tuesday of the week, tell us about your three-legged hero here in the Tripawds Discussion Forums or on the Tripawds Facebook page. Just follow these easy steps:
In a few short sentences, describe your three-legged hero's story.
Include a photo or video.
Include a link to your Tripawds Facebook page, Forum topic and/or Tripawds blog (if applicable)
All entries must be received by Saturday at 11:59 pm. One Tripawd story will be selected at random to be featured the following Tuesday.