Look out U.S.A., Tripawds Spokesdawg Wyatt Ray is on the road on a cross-country road trip to the big Tripawds & Greyhounds Rock pawty this weekend in Fredericksburg, Virginia, then on to the Blog Paws 2015! pet blogger conference in Nashville, Tennessee!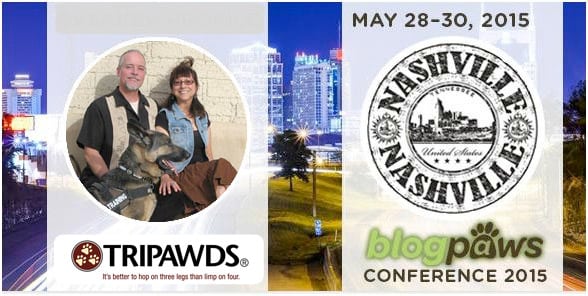 From our starting point in Colorado to the conference in Nashville, he's leading us to great adventures and good times. Along the way, we're spreading the news about the Tripawds Foundation and the Tripawds Pals Helpline too!
We had a great lunch with longtime Tripawds member and supporter Michelle, in her home town of Council Bluffs, Iowa. What a blast!
This week we're in Lancaster, Pennsylvania to meet our pawesome pals at That Pet Place. We're here to give 'em 3-paws up, hugs and sloppy kisses from Wyatt for choosing the Tripawds Foundation as the recipients of their ribbon sale proceeds for Pet Cancer Awareness Month in May!
All of these gifts will help the Tripawds Foundation is so many different ways!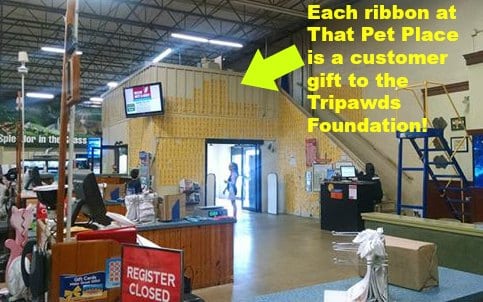 It's only been a few days but so far Wyatt's made sure that the trip has gone great. We'll keep you posted on what happens next at the Greyhounds Rock Pawty, then at Blog Paws 2015 where we'll get the new Tripawds Foundation brochures into the hands of more veterinary providers, bloggers and brands!