If you're a Tripawds community member, odds are good that your vet's amputation recommendation was a real wake-up call to become more informed more about health care, physical and mental fitness for our pets (it was for us!). Sorting through online information about the latest dog care and cat care recommendations can be overwhelming, but it doesn't have to be.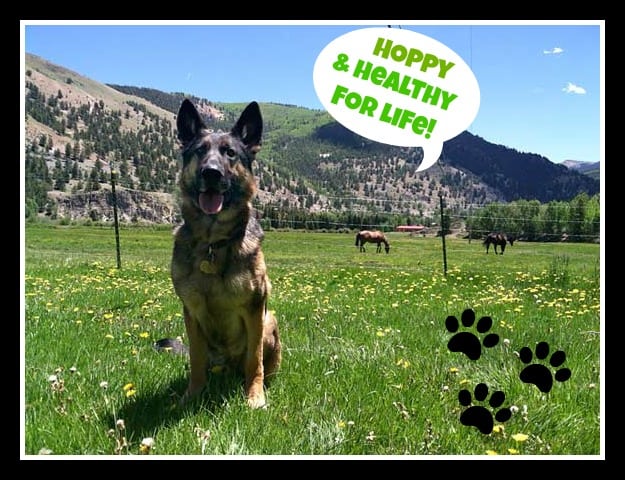 In this final installment of tips from the #GetHealthyHappy pet health awareness campaign, you'll learn that it only takes three steps to enjoy a long life with your healthy, happy dogs and cats:

Step 1: Regular Vet Care
Preventive vet care for dogs and cats is essential: skipping annual vet exams is the same as not seeing your own MD for five years! Despite the growing number of pet parents in the world, too many people still put off vet visits until something goes wrong. And although many of us know all too well that sometimes annual vet exams won't prevent or catch things like a rapidly growing bone cancer, having an established relationship with a vet that you like and trust is extremely comforting when faced with such a distressing diagnosis.
We learned this lesson the hard way when Tripawds Founder Spirit Jerry was diagnosed with osteosarcoma and we had to scramble to find a new vet who we trusted enough to treat him. Don't let this happen to you: find a great vet now, and should your pet face something in the future, you'll have the confidence to fight the diagnosis.
Step 2: Eat Well
Our human ideas about what "eating well" constitutes often means something dramatically different than what our vets would consider proper dog and cat nutrition. As much as we love treating our pets with delicacies like cheese and hot dogs, these foods are fattening and detrimental to their health.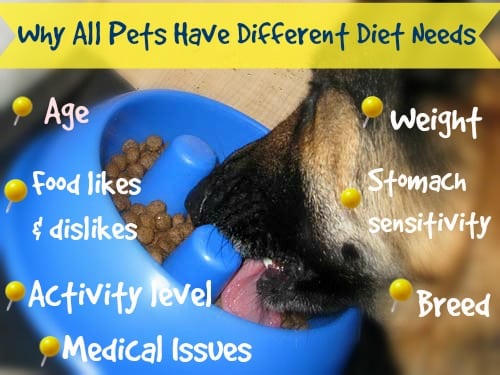 At the core of your pet's healthy life is a healthy diet that's balanced and appropriate for their age and health. Remember, a nutritious diet isn't just about what your pet eats every day at mealtime, but includes all of the extras like supplements and snacks. For healthy pets with long lives:

Step 3: Have Fun with "Little Extras"
Finally, a long, happy and healthy life is also about those fun "little extras" that offer so many rewards. Take time out of each day to interact with your pets in ways that will reward your pets with joy and a few healthy treats too, while giving you the confidence of knowing that you're providing the best life possible. From challenging your cat's agile brain with daily "mouse hunts" to embracing your dog's acute sense of smell and taste, even a few minutes of daily playtime and grooming will bring you closer together. See how Murphy's pack does it!
[youtube]http://youtu.be/w_jpkysXDv4[/youtube]
Remember, more good times puts you more in tune with your pet's normal behavior, so that if a health condition does arise you'll be able to spot it quickly. As many of us here know, our pets lives go by far too quickly, so don't let these little extras slip by.
Thanks for following along with this fun #GetHealthyHappy campaign! We hope you found these pet health tips valuable and will incorporate them into your daily lives. For more tips and insight, visit http://blogp.ws/DogsGetHealthyHappy or http://blogp.ws/CatsGetHealthyHappy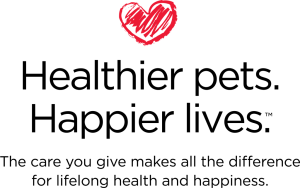 Don't forget; Hill's is offering a $10 off promotion on select products. Check out www.ScienceDiet.com/GetHealthyHappy to download your rebate today!
This post is sponsored by Hill's. We are being compensated for helping spread the word about Hill's® Science Diet® Healthier Pets. Happier Lives.™, but Tripawds only shares information we feel is relevant to our readers. Hill's Pet Nutrition, Inc. is not responsible for the content of this article.