When a Tripawd puts on a set of glorious wings, we can't help but be sad. But today on Tripawd Tuesday we want to put broken hearts aside for a moment to celebrate the life of one sweet, courageous pup named Panchito, who became one of our newest angels this month.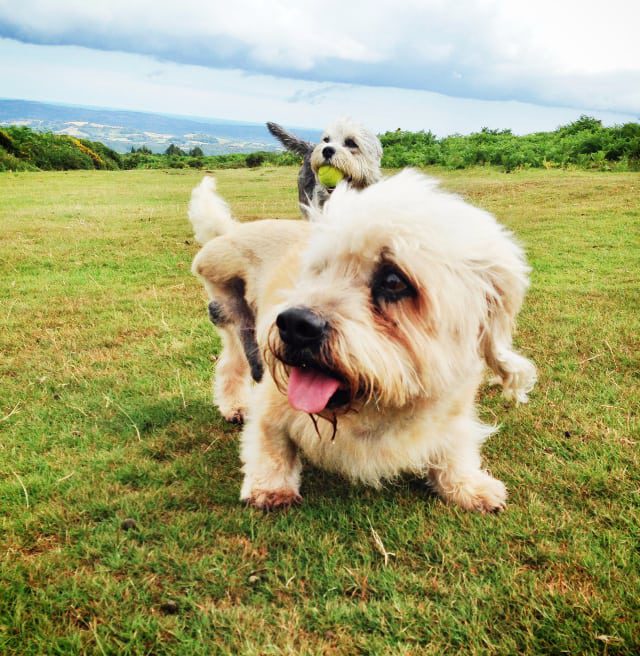 Panchito joined us in July of this year. In one of her posts, Momma Clare wrote:
Our beloved Dandy Dinmont Terrier Panchito, nearly 12, was diagnosed with a malignant leg tumour 2 weeks ago. We had the leg amputated 4 days ago. Despite numerous biopsies they still aren't sure what type of tumour it is. Except it was quite fast growing in his leg? We have decided against chemo due to his age and the fact we can't pinpoint what exactly we are dealing with. He's a bit low today ( day 4) and has been put on antibiotics for a slight infection. We want him to live happily for as long as possible and would be so grateful for tips, experiences etc. I have started him on an anti cancer diet and he already takes fish oil and coenzyme q10 everyday. He's a wonderful chap and much loved by many people!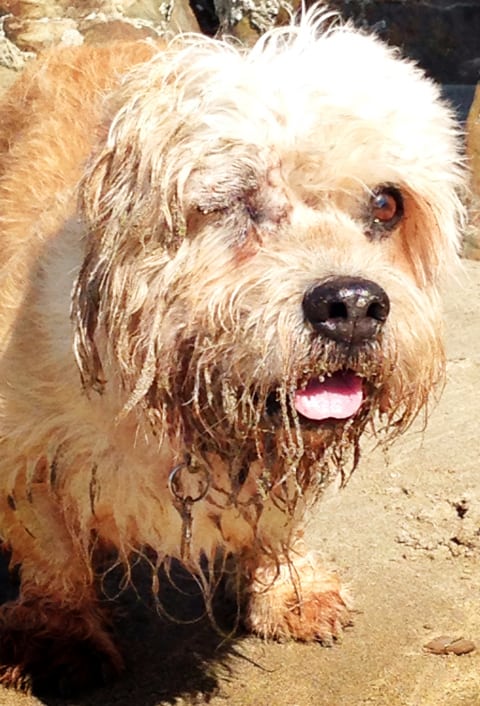 Panchito was diagnosed with histiocytic sarcoma but that didn't slow him down. Later Clare posted:
Panchito is now 9 days post op and is right back to being the bouncy happy bright (one) eyed chap he was before the tumour. He is pain free and utterly un phased by life on three legs! I just hope that we now can hold it at bay and give him as long and joyful a life as possible. Have posted a video on

the tripawds Facebook page

as not sure how else to do it – but it's to say thankyou for all your advice and support. This would have been impossible without the site and your kind messages ! Thankyou so much !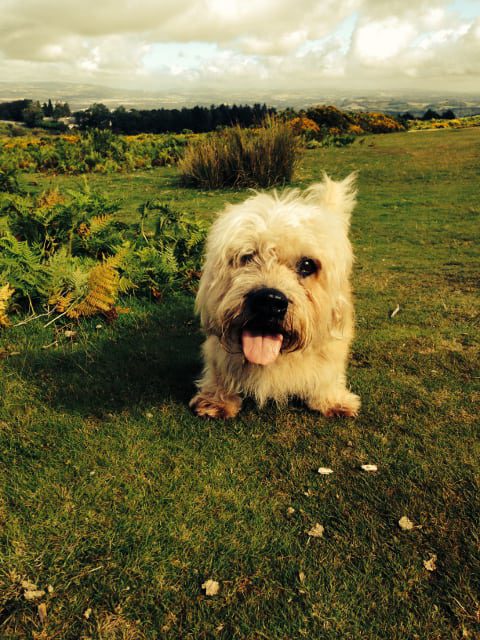 Sadly, the cancer spread much faster than anyone expected. Last week we were heartbroken to hear that Panchito earned his wings and went to the Rainbow Bridge. Just a couple of days later, we were so deeply touched when Clare and Olga, Panchito (in spirit), Maisie and Peggy sent the Tripawds community a very generous gift of financial support, even though they are all going through theirown grief of saying goodbye to this amazing dog. Clare wrote to tell us:
He was a glorious chap and we miss him terribly. He was absolutely our hero, battling through the loss of an eye 6 months ago ( to glaucoma) and then 4 months ago the cancer and the loss of his leg. He was never downhearted for a minute- the happiest and most noble, loving friend around. Your Tripawds site and your wonderful community were such a comfort and source of help and information. As you know we reached out for support a number of times and were overwhelmed by people's kindness. We felt a donation on Panchitos behalf was the very least we could do to say thank you. I hope it helps you to keep running such a great resource and helps other frightened folk realise that the tripawd life is a wonderful and happy one !

With love and thanks
Clare and Olga, Panchito (in spirit), Maisie and Peggy. Xxx
Words can't begin to describe our gratitude for Clare's very thoughtful gift, especially at such a difficult time. Please join us in celebrating the life of Panchito. Tripawds like him are such amazing teachers, they always show us that nothing should ever get us down, life is just too precious!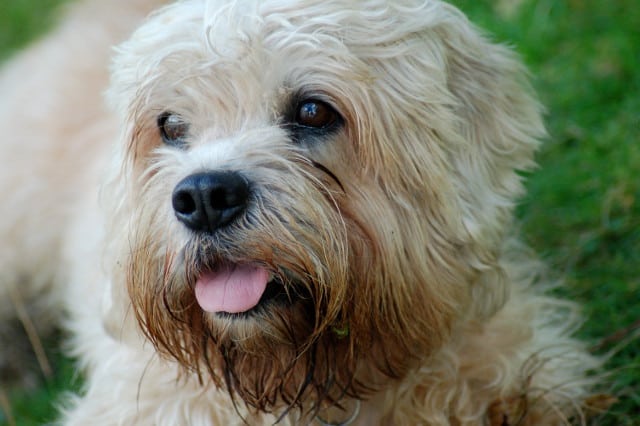 Get Featured on Tripawd Tuesday
Each Tuesday, Tripawds from around the world can enter for a chance to be "Tripawd of the Week." Just share your Tripawd's story and you're entered to win! On every Tuesday of the week, tell us about your three-legged hero here in the Tripawds Discussion Forums or on the Tripawds Facebook page. Just follow these easy steps:
In a few short sentences, describe your three-legged hero's story.
Include a photo or video.
Include a link to your Trpawds Facebook page, Forum topic and/or Tripawds blog (if applicable)
All entries must be received by Saturday at 11:59 pm. One Tripawd story will be selected at random to be featured the following Tuesday.