Let's hear it for vets like Dr. Sara Fritz from the Oncology Department at the University of Minnesota's Veterinary Medical Center! Dr. Fritz  sent Melissa and Tucker to our community when they were facing amputation, and she was kind enough to send us this fabulous guest blog post about life on three legs for dogs. 
Will my dog be able to have a normal life on three legs?
Many of us have seen a happy three-legged dog at one time or another, but the news that your own beloved pet may need an amputation can be devastating. The thought of your pet losing one of its limbs is usually accompanied by fear and a multitude of emotions. The good news is that this "human fear" is unnecessary.
Many conditions can be adequately treated by amputation of the affected leg; yet, the decision to have a pet's limb removed can be a difficult one. Often the first question that arises is, "Will my dog be able to have a normal life on three legs?"
The answer is almost always, "YES!" Dogs only with three legs can live healthy, happy, and long lives.
It may surprise people to learn that dogs cope better than humans after limb amputation. For people, losing a limb can be life changing and emotionally traumatic. Dogs do not have to manage the psychological stress and potential embarrassment associated with losing a limb and they adapt very quickly, usually walking the day of surgery. They use their limbs for fewer tasks than we do, primarily for walking and running, not fine motor skills. Running with three out of four limbs is relatively easy compared with navigating with one out of two legs for human amputees.
Amputation and Osteosarcoma in Dogs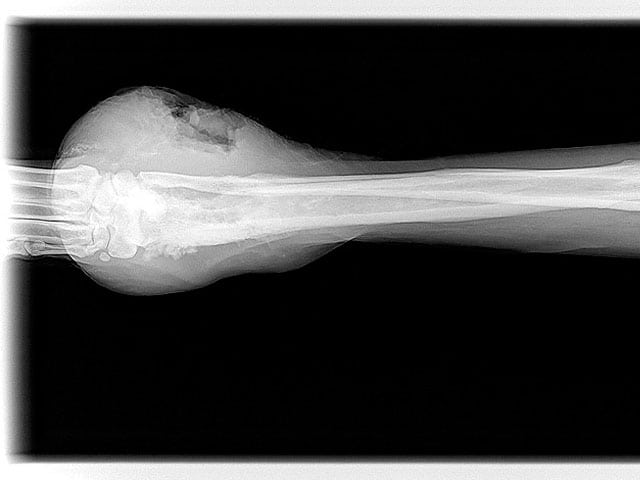 One of the most common reasons a dog may require amputation is bone cancer (osteosarcoma) of the leg. Osteosarcoma is a highly aggressive tumor, characterized by painful local bone destruction and a high potential for spread to other organs, particularly the lungs. This type of cancer is found most commonly in middle-aged, large or giant breed dogs. The most common locations where these tumors occur are near the wrists, shoulders, and knees.
Treatment for osteosarcoma focuses both on minimizing the painful local bone destruction as well as preventing or delaying the growth of any cancer cells that may have already spread to other organs. The most rapid and durable pain relief for osteosarcoma is achieved with amputation. Essentially every dog, no matter its size, can function well after limb amputation. Even giant breeds usually manage well on three legs. And fortunately, once the leg is removed, pain relief is almost immediate.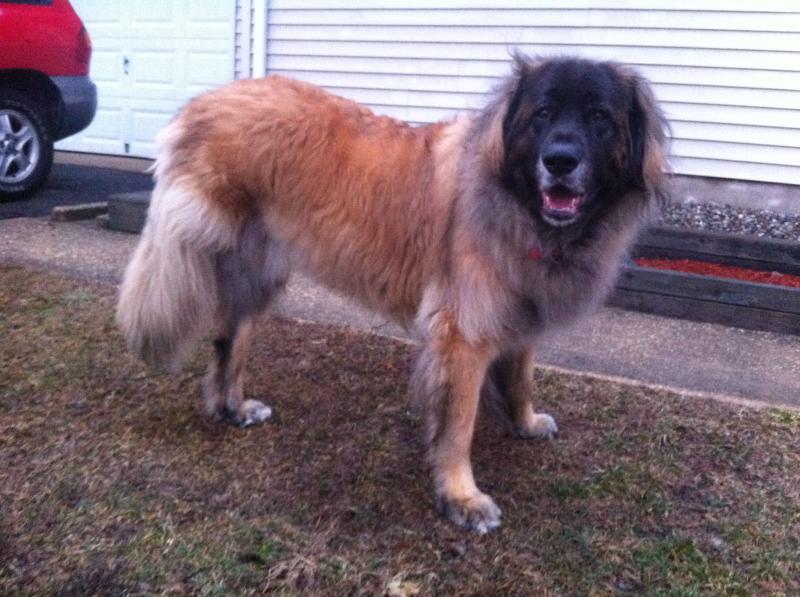 Amputation provides the most effective pain relief and improvement in quality of life, but unfortunately, due to the high rate of spread of this cancer type, amputation alone does not significantly prolong survival.
With amputation alone less than 10% of dogs are alive and well one year later.
With amputation and chemotherapy, between 35% and 50% of dogs are well at one year  and 10-20% remain well at two years.
Thankfully, dogs tolerate chemotherapy very well, much better than humans.
Clinical Studies at U of MN Offer Hope
In order to improve survival in patients with osteosarcoma without increasing morbidity, newer therapies are needed. The University of Minnesota Oncology Service just completed a clinical study for dogs with osteosarcoma. This study involved oral administration of a weakened form of Salmonella bacteria. These bacteria tend to concentrate and grow in tumors and therefore can be used as a delivery device. The Salmonella we used were genetically modified to produce an immune stimulant called IL2. We hoped that the addition of Salmonella-IL2 would stimulate the dog's immune system to fight the cancer, thereby increasing survival time. Dogs in this clinical study received oral Salmonella-IL2 and amputation of the affected limb, followed by five doses of standard chemotherapy.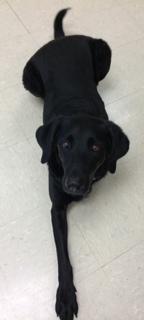 In January 2013, Max was diagnosed with osteosarcoma of his left shoulder. Amputation of his left front leg was recommended, but Max's owners were naturally worried about how he would adapt to walking on three legs. We recommended that they take some time to consider their options and watch videos and read about three legged dogs on Tripawds.com. Max's family decided that amputation was the best option for Max, so he was entered into the U of MN Salmonella-IL2 clinical study.
It has been a little over a year and half since Max's limb amputation
and he has moved on with life, enjoys every day
and lives in the moment,
which is a good lesson for all of us to learn from our dogs.
Limb amputation is a difficult choice. We must consider the decision carefully and remember that in many cases, with patience, understanding, and time, the dog will adjust and live a happy life. Seeing a content and spirited three-legged dog walking down the street is a reminder that an amputation doesn't have to be the end of the world. Instead, we can consider this to be a new beginning and a positive option to extend the dog's life.
Sara Fritz, DVM
Small Animal Medical Oncology Resident
University of Minnesota College of Veterinary Medicine