Tripawds are so inspawrational for humans of all ages. In today's Tripawd Tuesday feature, meet one three-legged pup who has inspired a new children's book, "I Can Play Too," written by his mom, Sharman Martin. Here is Bo's story as told by Sharman: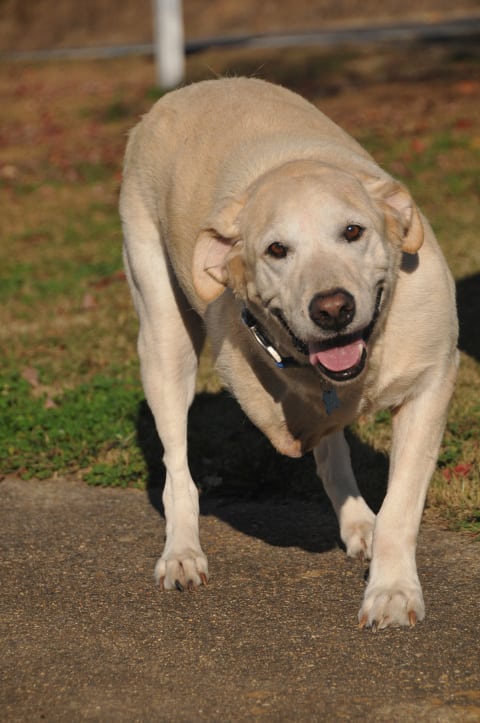 Bo found me a little over a year ago. He used to live about 300 yards behind my house. He kept coming to "visit" so many times that I began to admire his perseverance . . . and I fell in love with him and didn't want him to leave. I finally asked his previous owner if I could keep him and just like that he said yes. Before he came to live with me he was an outside dog who wasn't shown much attention. He now lives the life of a king.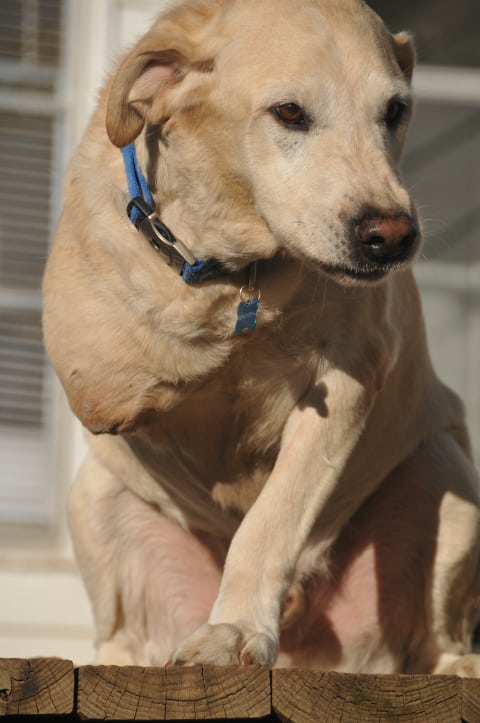 I teach K-3rd PE and Bo often goes to school with me. The children love him.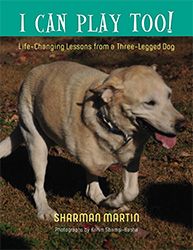 The idea of the plot of the children's book, I Can Play Too, came to me when at first my other two dogs didn't accept him into our family. Of course me being a teacher, I immediately thought it was because he was different. So I began to write about accepting others no matter their differences and using my 3 dogs and especially featuring Bo as an example. The children always ask me after I read them the book or after they've read it themselves if Bo and my other two dogs get along now. I'm happy to say that they do.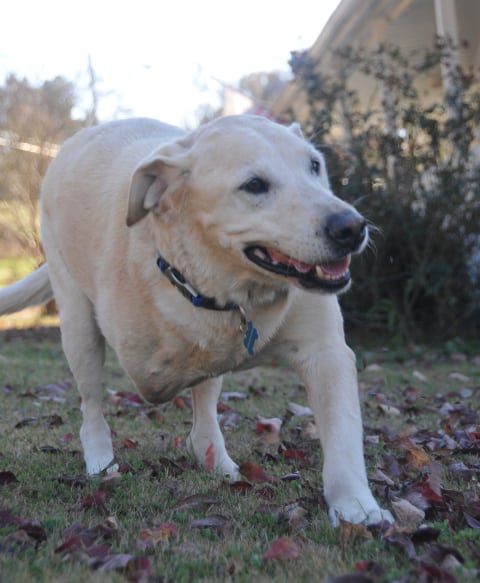 The story is about acceptance and treating everyone the same no matter their differences whether physical or otherwise. He's an amazing dog who is old, 3-legged, and been diagnosed with cancer just this summer, but is still loving life every day.
Bo's second book should be in print by the end of August. If you want to follow Bo, please check out his Facebook page, Bo. I Can Play Too.
Get Featured on Tripawd Tuesday
Each Tuesday, Tripawds from around the world can enter for a chance to be "Tripawd of the Week." Just share your Tripawd's story and you're entered to win! On every Tuesday of the week, tell us about your three-legged hero here in the Tripawds Discussion Forums or on the Tripawds Facebook page. Just follow these easy steps:
In a few short sentences, describe your three-legged hero's story.
Include a photo or video.
Include a link to your Trpawds Facebook page, Forum topic and/or Tripawds blog (if applicable)
All entries must be received by Saturday at 11:59 pm. One Tripawd story will be selected at random to be featured the following Tuesday.