Pet blogging and social media networking doesn't get any more exciting than it does at the yearly Blog Paws Social Media Conference for pet bloggers and animal enthusiasts. Last week in Las Vegas, the Tripawds Nation rocked this fun event!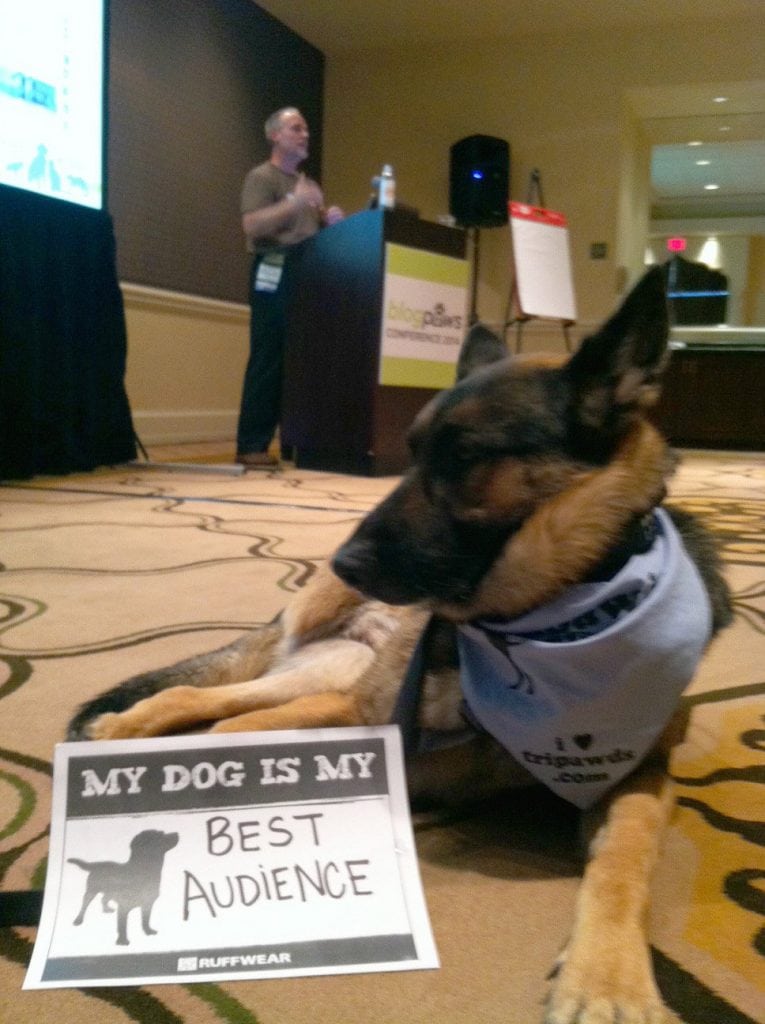 Between May 7 and 11 the #BlogPaws conference helped us build exciting new connections with unforgettable pet bloggers and enthusiastic animal-centric brands from all over the world.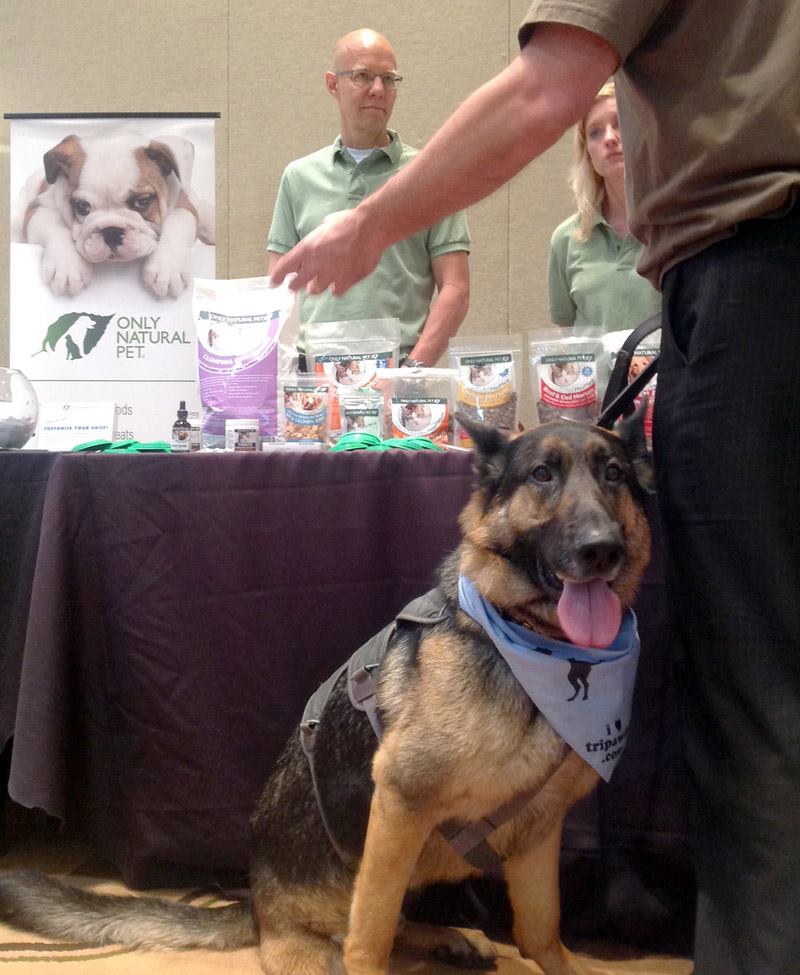 Collectively, these influential folks have the clout to help us build more Tripawd Awareness among pet educators, pawsonalities and pawrents!
Our spotlight shined brightest when Tripawds "Admin Guy" Jim Nelson gave a stellar presentation about Facebook Pages and Groups.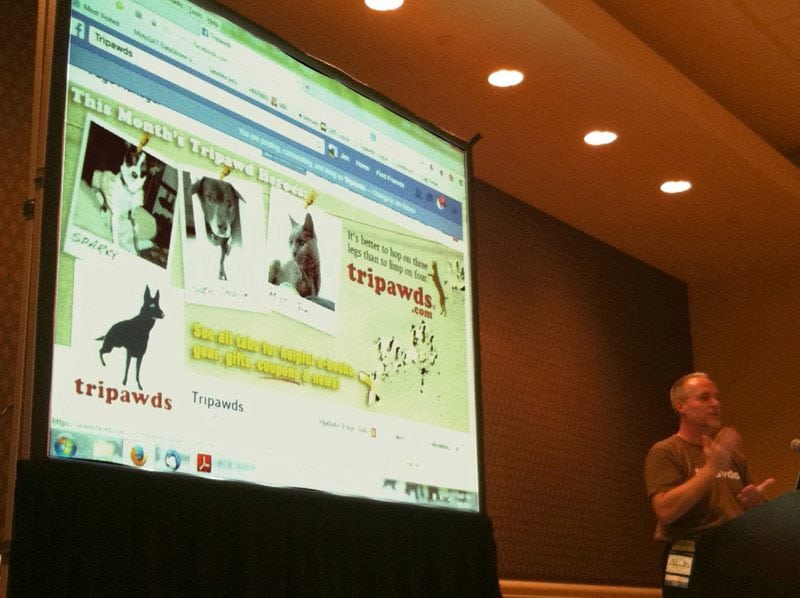 The room was packed with enthusiastic bloggers, brands and social media mavens excited about using Facebook Pages and Groups to maximize reach and engagement with their fans.
Jim introduced our story by showing this fun video of his appearance at BlogPaws 2012 for an episode of "Who Let the Dogs Out," which tells all about how Tripawds came to be:
 [youtube]http://youtu.be/eA636vz3yrk[/youtube]
If you attended Jim's Facebook session  we'd love to hear your feedback! Please leave a comment letting us know what you thought. To review his presentation you can download the slides here and get a special surprise!
BlogPaws is one of the best methods to learn how to make our community better than ever! When we weren't cramming our brains with new information about social media, we hung out with Barret's Mom Heather, who works for That Pet Place.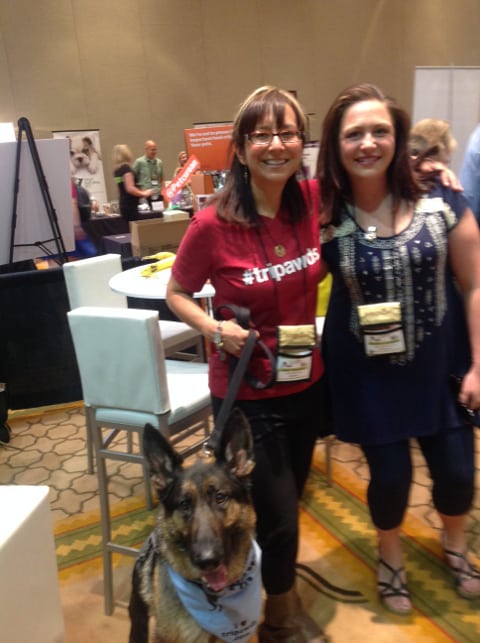 And we also got to meet Dorla Salling, founder of K9 Medicinals!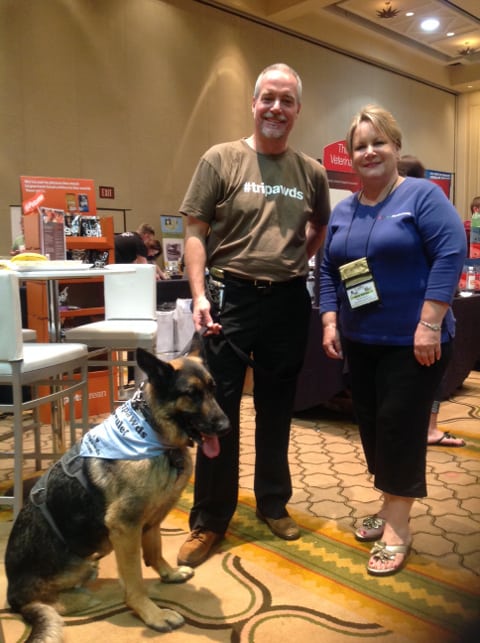 Even Tillman the Skateboarding Spokesdog and ambassador for Dick Van Patten's Natural Balance Pet Foods, Inc. was there.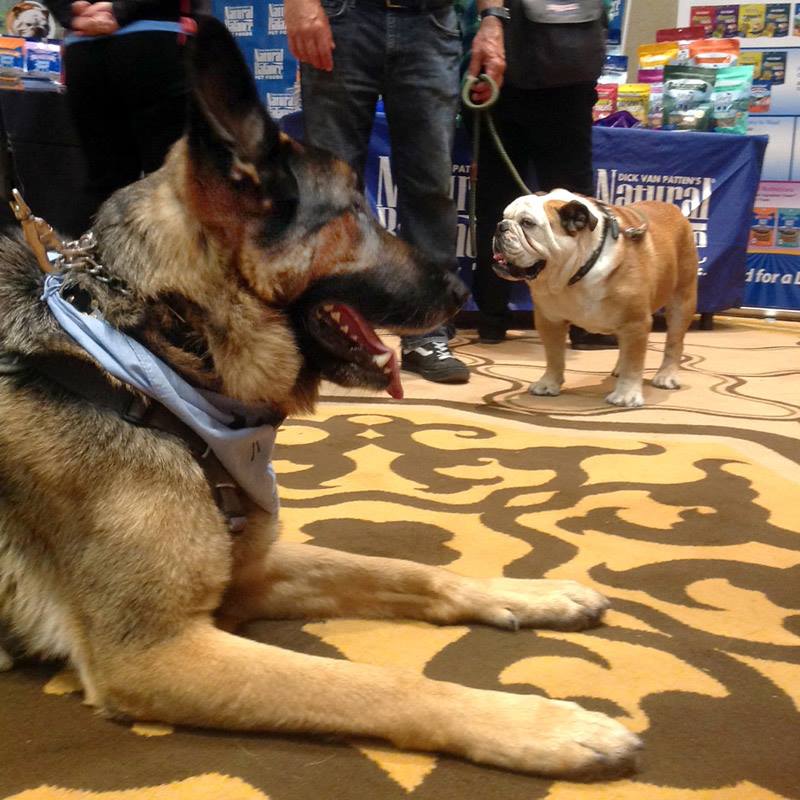 He and Wyatt had a reunion on the exhibit floor then later we watched Tillman do his thing!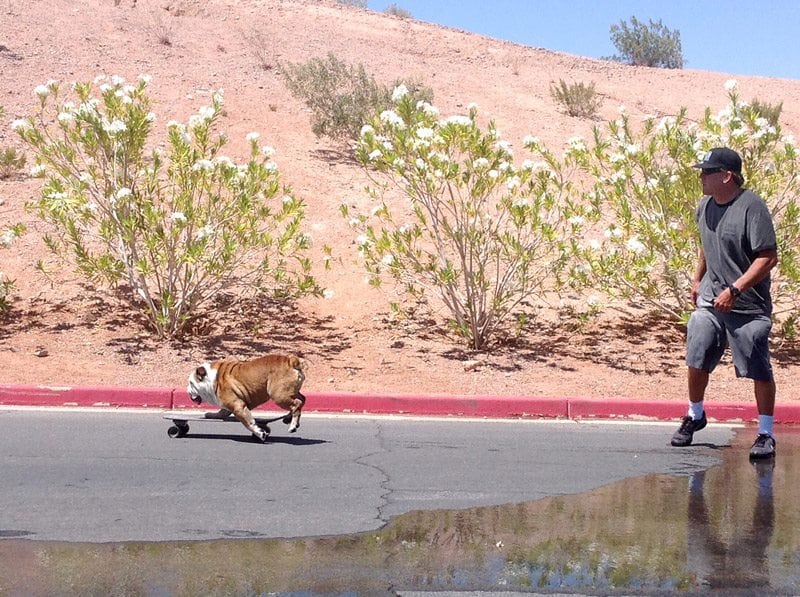 The Blog Paws Social Media Conference is non-stop learning, sharing and connecting. We are so  honored to have the support of the Tripawds Nation and our sponsors who enabled us to get there, thank you so much everyone for helping us take another step in making this community better than ever!
Getting to the Blog Paws conference was only made possible by these amazing companies who wholeheartedly support the Tripawds Nation, so please thank them for their support!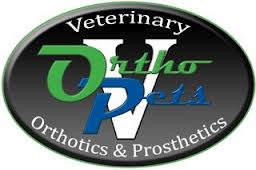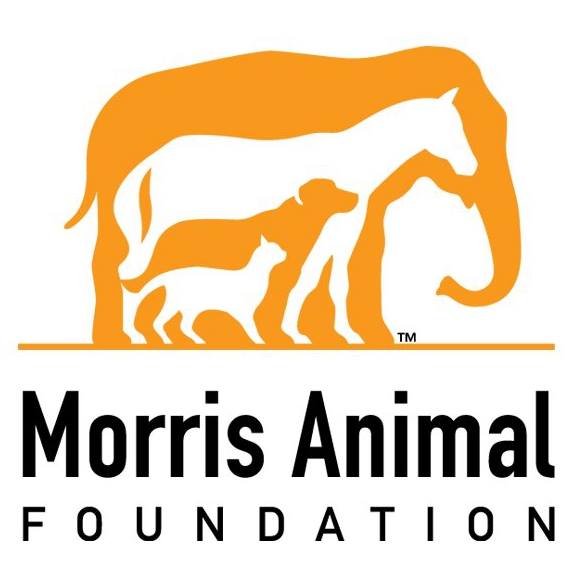 Thank you very much everyone! We will see you at Blog Paws 2015 in Nashville, Tennessee!