When we get the news that our cat or dog needs an amputation because of cancer, envisioning future milestones like birthdays just seems impossibly sad. But fear not, Tripawd Heroes like Eva the Greyt from the UK are our beacons of hope for the future! Like many, Eva's proved that many times, you can get there!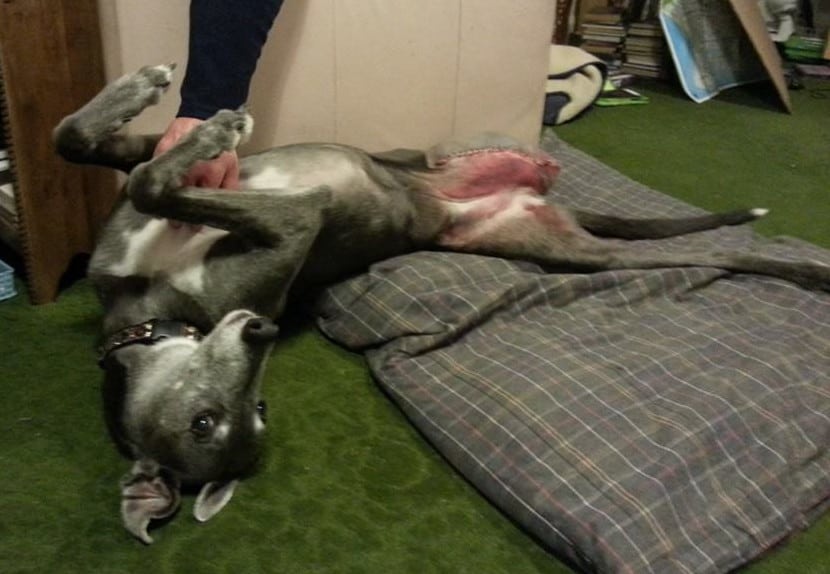 In January when her humans first learned she was losing a leg to cancer, their original veterinarian wasn't hopeful about a life on three legs because of where the tumor was located. Thankfully her pawrents got a second opinion and wrote about their experience here in the Discussion Forums:
We saw a new vet this morning (recommended by somebody local who also has sighthounds) and he talked us through the options – which was particularly difficult as our old practice hadn't yet sent the leg x-rays over, so he wasn't able to be sure where the tumour was.  However, he was hopeful about being able to operate, if the tumour was on the leg rather than the hip, as he thought it was, although the case notes from the old vet said hip.

I'm so grateful that this site exists, because it has given me so much information about the possibilities.  I know we're not out of the woods yet and the recovery period will not be easy, but at least we're still looking forward.  If we hadn't been able to amputate it would have been the end of her story.  Instead we are entering a new chapter.
Eva made it through surgery and recovery, and last week, she celebrated her 10th birthday! Her pawrents shared their birthday celebration in the Discussion Forums: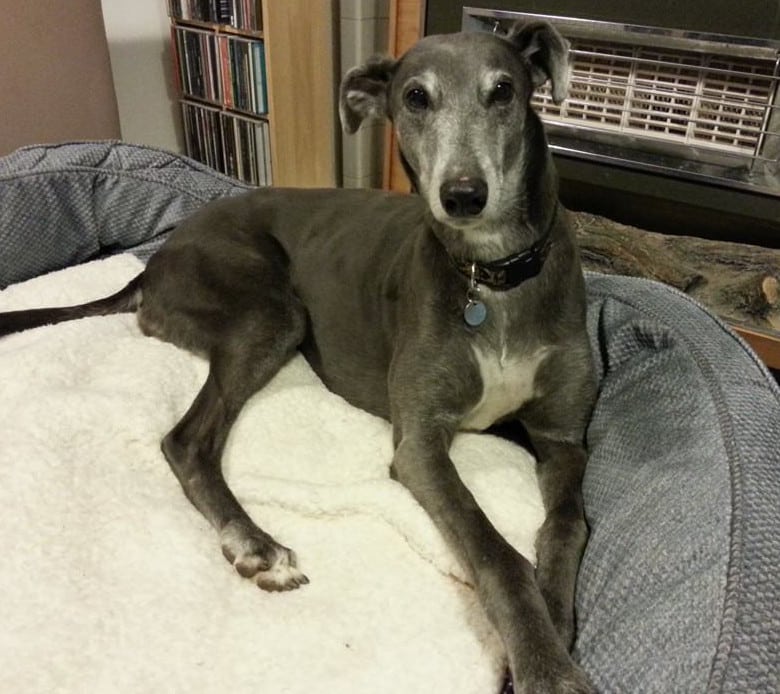 Eva the greyhound was 10 last week – at the beginning of the year I thought she'd not make it to that age, so it's wonderful to get this far. She's about two months post amp, and has adapted amazingly well to life on three legs.
We're back to doing our normal 30 minute walks round the field, and yesterday when I thought we'd have to go slowly up a hill she took off and Fanta and I had to run like anything to keep up! She can do our evil stairs quite competently – and they were one of the things I was most worried about when we were thinking about amputation.
Congratulations Eva! Thank you for giving new Tripawd pawrents everywhere hope about the future and life on three legs!
How to Get Featured on Tripawd Tuesday
Each Tuesday, Tripawds from around the world can enter for a chance to be "Tripawd of the Week." Just share your Tripawd's story and you're entered to win! On every Tuesday of the week, tell us about your three-legged hero here in the Tripawds Discussion Forums or on the Tripawds Facebook page. Just follow these easy steps:
In a few short sentences, describe your three-legged hero's story.
Include a photo or video.
Include a link to your Trpawds Facebook page, Forum topic and/or Tripawds blog (if applicable)
All entries must be received by Saturday at 11:59 pm. One Tripawd story will be selected at random to be featured the following Tuesday.
Join Tripawds at Blog Paws 2014
Tripawds is excited to be speaking at the #BlogPaws 2014 Conference in Las Vegas,
the world's biggest & best pet blogging and best social media conference.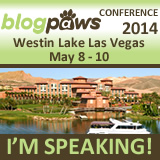 Join us and get 10% off registration!
Register here and use this Code: BlogPaws2014-Speaker-Nelson-10