Last week during our morning walk with Tripawds Spokesdog Wyatt Ray, we experienced a #RecipeForMoments: our boy is all grown up . . .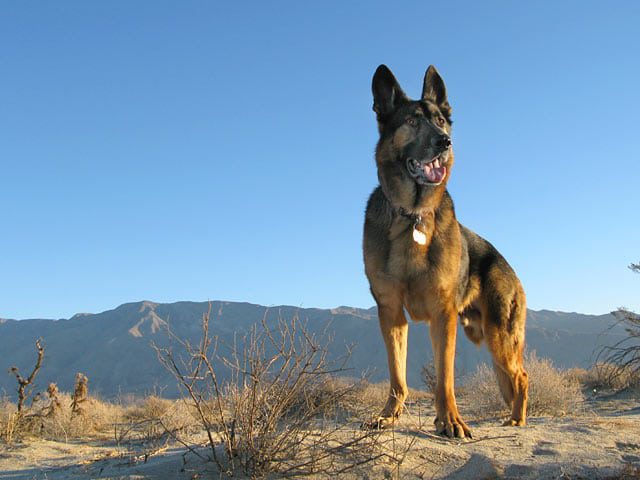 Join the #RecipeforMoments Blog Hop!
The following story is a part of the #RecipeForMoments blog hop hosted by BlogPaws. Link up at the bottom of today's post to share your story of the bond you and your pet share. What do you think your pet feels in your special moments?

Five random U.S. winners who link up their blog post will win a Nature's Recipe® lightweight collar camera to capture special moments from their pet's point of view. See BlogPaws for official rules and details.
Our Wyatt Moment
As he ran through the desert it was easy to see; Wyatt has left his puppy days behind and handsomely matured into those satellite-dish ears and big floppy paws that stomped their way into our hearts when we adopted him at eight months old.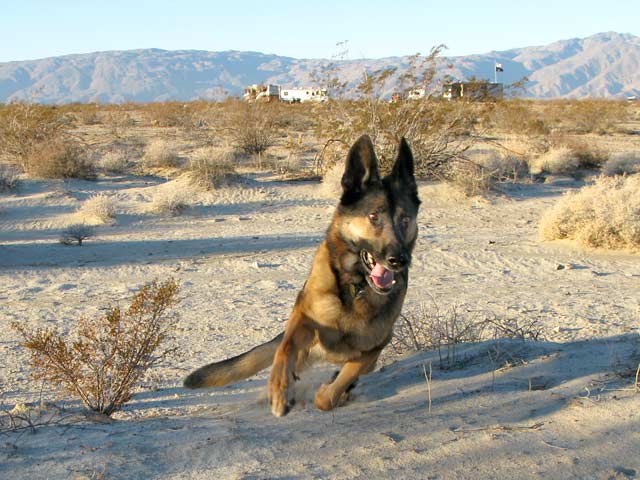 Wyatt is officially "middle aged" as far as the average German Shepherd lifespan is concerned. We are so grateful that his health is good and his coat is shiny. And at this halfway point in his life, in that moment during our walk we realized: we have failed him as parents.
Those of you who've kept up with his misadventures know about his challenges. Intelligent, aloof, determined and as independent as a cat, Wyatt epitomizes all of the desired qualities found in the most sought-after working German Shepherd Dogs. But living with him is no easy task.
While his capabilities leave us awestruck, it's those same characteristics that make him prone to misadventure and trouble when we don't take time to see the world through his eyes. From being overly assertive with dogs to redecorating our home, Wyatt finds unpopular ways to expresses his displeasure with our lack of pack leadership. To Wyatt, the world must be an unbroken circle of order, regulations and repetition. When a disruption of any sort breaks the flow, he's the first to let everyone know that Something is Broken and It Needs to Be Fixed – NOW! And he'll try to fix it as only he knows how: with his teeth or his voice.
As humans, we understand that there are better ways to create order in this world, and our inability to teach him that lesson is how we have failed him. Despite the dozens of human animal bond and dog behavior books we've consulted and the trainers we've employed, when things go awry we've found it more convenient to blame his unacceptable behavior on the terrible circumstances in which he was raised, before he came into our life.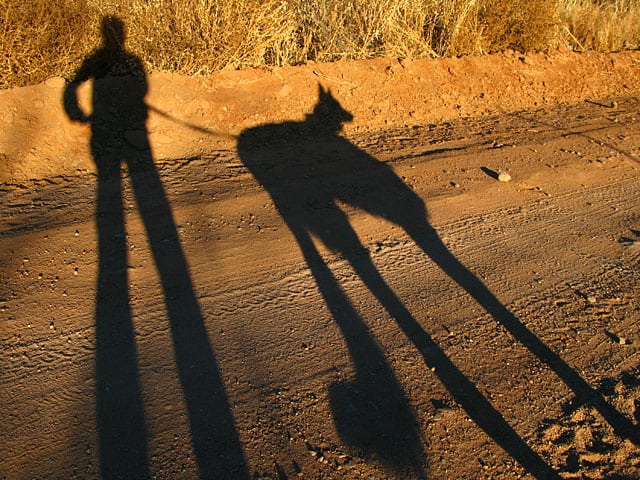 But no more. Wyatt is too old for us to use the "he was abused as a puppy" excuse whenever he creates chaos or destruction in our world. We are nowhere close to being good pack leaders if we don't give it all we've got to help him be a calmer, more socially-capable dog.
It's never too late for Wyatt to evolve into the classic Rin Tin Tin that we know he can be. And we'll get there; now that we understand that it's no longer about training him, but rather training ourselves to see the world through his eyes. With all new behavior and training exercises on our bookshelf, I know we'll finally get it right.

Head's Up: This post is sponsored by Nature's Recipe on behalf of the BlogPaws Blogger Network. I am being compensated for helping spread the word about Nature's Recipe For Moments on behalf of Nature's Recipe, but we only share information we feel is relevant to our readers. Nature's Recipe is not responsible for the content of this article
Powered by Linky Tools
Click here to enter your link and view this Linky Tools list…