If your three-legged canine has (or had) a surgically or medically-managed clinical orthopedic disorder, please take a minute to take this survey and help Colorado State University veterinary researchers learn how Tripawds cope when confronted with orthopedic challenges.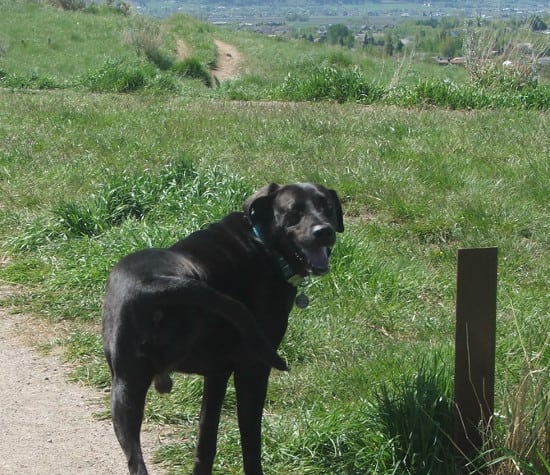 Does Your Tripawd Have Orthopedic Challenges?
At the CSU Veterinary Teaching Hospital, Dr. Elena Contreras-Menakis, DVM, MS, Small Animal Shelter Medicine/Surgical Intern is leading this study. She recently told us:
"We are gathering survey data for a research project(s) regarding surgically-and-medically-managed clinical orthopedic disorders in canine amputees, in order to help improve medical and surgical decision-making in relation to canine amputees and future prognoses.

We are only asking for verifiable information and data, which would require approximately 10 or less minutes of your time. Your dog might qualify for our survey if he/she is an amputee who had subsequent orthopedic disease (with a diagnosis) in a remaining limb, which was treated via surgery, orthotics or medical management."
Dr. Contreras-Menakis has been mom to three Tripawds, including Cotee, Torpedo and Mabo (all pictured here). She has a personal interest in this study as a Tripawd pawrent who has one dog, a hind limb amputee, who ruptured a cranial cruciate ligament and needed TPLO (tibial plateau leveling osteotomy) surgery while she was in her clinical year in vet school at Oregon State.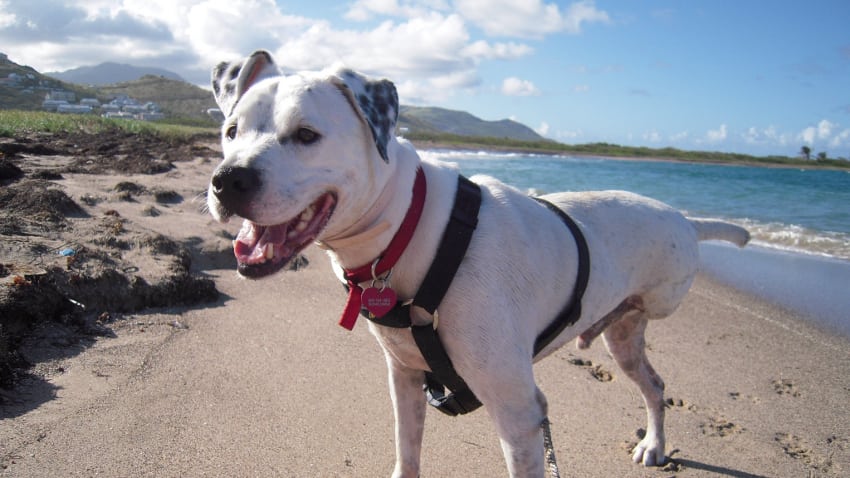 "As a vet student, I wanted to first research the topic to find other similar cases to determine treatment modalities, prognoses, recovery, etc." she says. "I instead found a surprisingly huge gap in the literature. Nevertheless, we immediately moved forward with the surgery. The surgery, his recovery, and his return to function, were more than remarkable"
Her goal with this survey and subsequent research is to "explore the prevalence and viability of surgical options for canine amputees, as well as prevalence of clinical orthopedic compromise in canine amputees."
This information will eventually be used to more easily manage orthopedic disease in Tripawds as well "systematically explore the physiologic orthopedic changes and potential subsequent orthopedic compromise experienced by canine amputees," she explains.
But first, we need you, Tripawds Nation, to make it happen!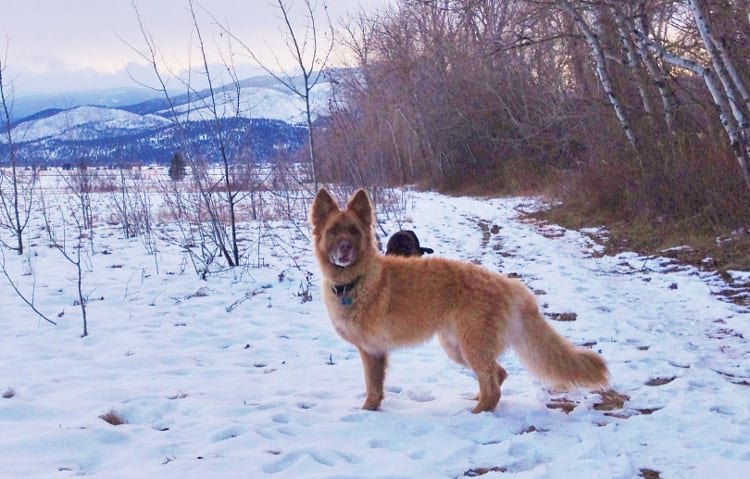 Take the Survey
All information and answers in the following survey will remain confidential. If you think you fit study criteria, please take the survey below. If you'd like us to email the questions to you, contact us today.
Create your free online surveys with SurveyMonkey , the world's leading questionnaire tool.