Summer's almost here, and that means it's time for us to head back to the ranch. This is where my people spend all summer making extra money working at this historic guest ranch in Colorado.
My Dad gets to play hay farmer.
And Mom helps in guest services.
Wyatt Ray gets to do what he does best, keep things in order.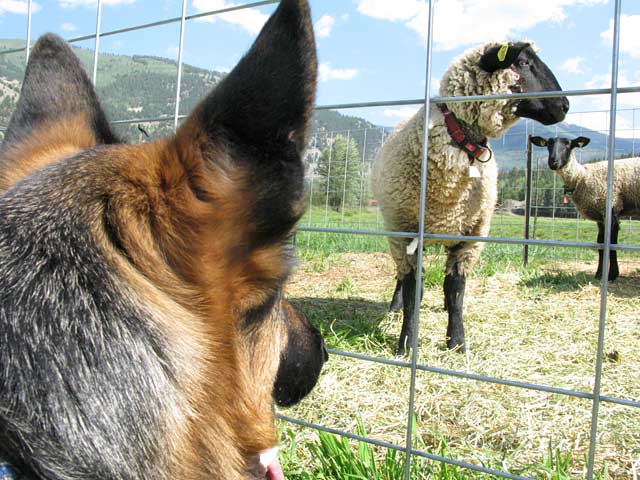 Why are we telling you this? Because unfortunately this job means you might not see us around as much between now and Labor Day. It makes us sad to know we'll be away more than usual, since y'all are such a big part of our lives. But the extra money sure helps us the rest of the year so we can focus on making Tripawds the number one resource for dog and cat amputees and their humans.
How to Reach Us
From now until September we'll be working six days a week from 8 to 6 Mountain time. We have a smart phone and we'll check in as much as we can every day and night, but if anything comes up, like the Forums go wonky or whatever . . .
You can always reach us by email or
If it's an emergency call us at 707-845-3129.
If Tripawds.com goes offline for some reason, our email will likely be down too, so a phone call is best.
Thanks so much for your understanding. We'll still be around, just not as much. In the meantime, we hope you and your pack have a great summer!
Your friends,
Spirit Jerry, Rene, Jim and Wyatt Ray Dawg