Please join Tripawds everywhere on March 3rd for Tripawd Awareness Day to raise global awareness about the fulfilling and rich lives of our three-legged friends.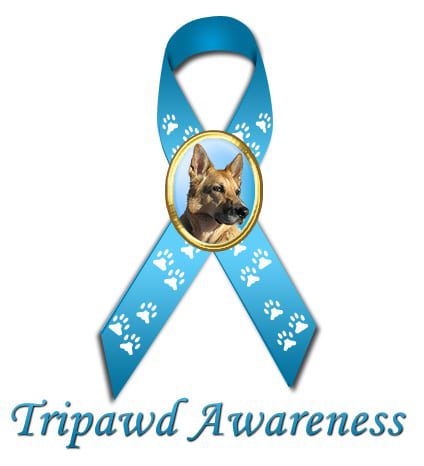 Whether cat or dog, horse or donkey, the goal of Tripawd Awareness Day is to generate buzz that shows the strength, resiliency and beauty of Tripawds.
How to Participate in Tripawds Awareness Day
On March 3rd, Tripawds.com will shine the spotlight on many touching stories about amazing Tripawds.
Throughout the day on 3/3, (Get it?) this Tripawds News Blog as well as our social media centers like Facebook, Twitter and Pinterest, we will share YOUR stories among animal lovers, rescue groups, the veterinary community and hopefully some print media will cover it too.
Your role is to cross-post and share these stories with as many of your own circle of animal-loving friends and veterinary professionals as pawsible on Tripawd Awareness Day!
Submit Your Story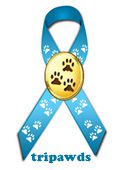 To begin, please share a summary of your Tripawd's story in 50 to 100 words, with a post in:
Include at least one photo of your Tripawd, and a link to your blog or Facebook page for more details, if applicable.
If you don't already have a blog, consider starting a free Tripawds Blog today; this is the best way to help get the word out. You see, every week, dozens of people search the Internet looking for hope after they've learned their dog must lose a leg. Many times those people find out about Tripawds through member blogs. Wouldn't it be great if your story was there to help them?
Tripawds Awareness Day is Coming
On March 3, we will share all of these stories here, and cross-post them around the web. Collectively we will watch the activity spread across the web, and hopefully lead to a greater understanding of the awesome nature of our three legged friends.
Any questions? Thanks in advance for always being such enthusiastic supporters of the Tripawds community! We hope you'll want to participate in this fun project.
Recommended Reading
Another Way to Help Spread the Word: Tripawd Awareness Ribbons