Tune in to Tripawd Talk Radio this Saturday, March 26 at 5:30 Eastern to meet Maggie the Agile Cow Dog and her Auntie Gina Snow, a licensed vet tech and holistic practitioner.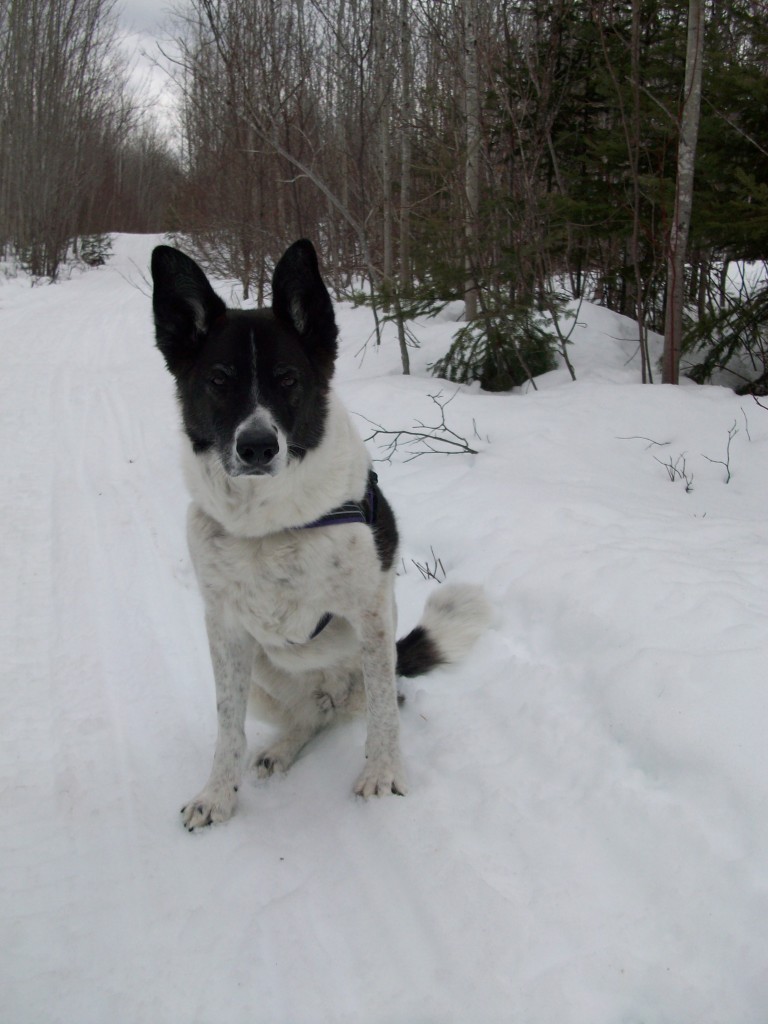 This 30-minute Internet radio show brings you the latest information about canine amputation, recovery tips and canine cancer care treatments.
Date: This Saturday 3/26/2011
Time: 5:30 PM (Eastern), 2:30 PM (Pacific)
Call in with Questions: (310) 388-9739
On this episode, you'll hear Maggie's mom Tracy discuss her preferred canine cancer treatment plan for her three legged agility champion.
Learn about how Maggie adapted to life on three legs after her rear leg amputation due to a soft tissue sarcoma.
We will discuss the benefits of canine rehabilitation and Maggie's core strengthening exercises as well as her preferred homeopathic remedies and nutrition plans.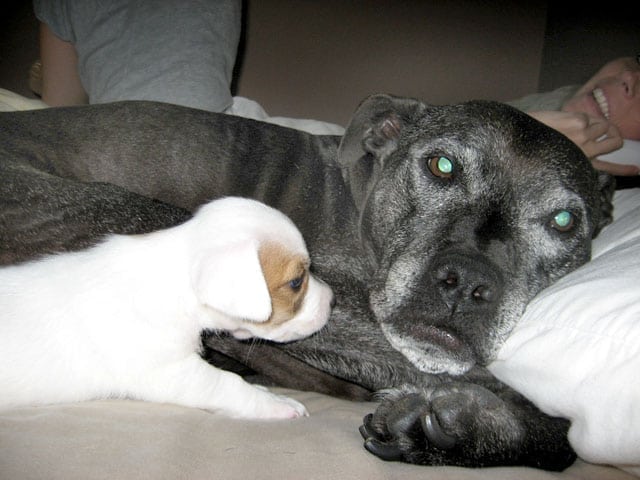 Then you'll hear from Maggie's auntie, holistic veterinary technician Gina who will discuss helpful post-amputation homeopathic remedies and other natural nutrition plans for dogs with cancer.
For the last 20 years, Gina has worked as a licensed Animal Medical Technician, and nine of them have been spent working in holistic veterinary medicine.
Gina is also dog Mom to Dilly, a nine year Mast Cell Grade II cancer survivor whose story is shared here.
Remember, you can ask any questions here in the Forums before the show, or listen live online and ask your questions in the Tripawds Chat Room.
Call in live during the show with your questions or join us in the Chat.
(310) 388-9739
Can't make the show? Then check our Discussion Forum topic for the on demand audio podcast.
DISCLAIMER: Information provided at Tripawd Talk Radio and Tripawds.com is not a substitute for medical care by your personally selected, qualified veterinary professional. Always seek the advice of a licensed veterinarian prior to making any medical decisions or undergoing treatments or therapies, or if you have questions about your dog's health. We advise against any medical decisions made without the direct involvement of your veterinary team. Tripawds.com is a project of Agreda Communications, which is not responsible or liable, directly or indirectly, for any form of damages whatsoever resulting from the use (or misuse) of information contained in or implied by the information available at Tripawd Talk Radio or Tripawds.com.