Seattle area Tripawds gathered yesterday to pawty and walk in the name of stopping canine cancer, at the 2 Million Dogs walk in Auburn, Washington.
Tripawds Spokedawg Wyatt Ray appeared slightly confused, since he thought everyone was lining up at the Tripawds exhibit to sign his pawdograph.
Still, the Wild Boy had a great time getting to know the Pacific Northwest Tripawd crew that included: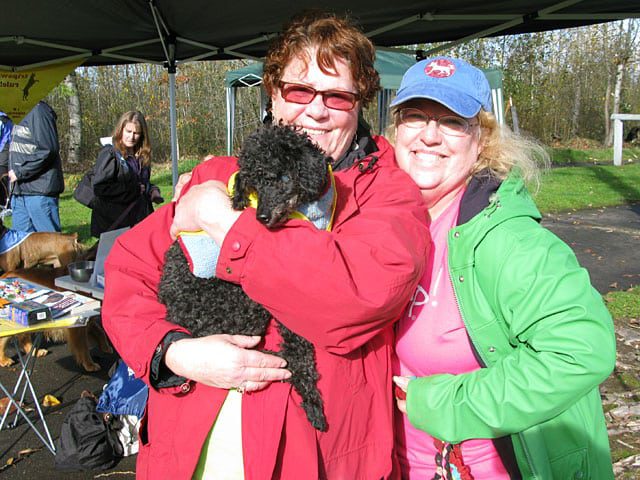 A big "Thanks!" and shout-out goes to James the Poodle and his pack, for generously putting us up at Argus Ranch, an amazing dog community that hosted over 300 agility dogs while we stayed there!
We couldn't think of a better way to spend the weekend than getting to know this amazing group of Tripawders and gathering to fight canine cancer. If you were unable to attend a 2 Million Dogs Walk near you, remember, you can always give to the campaign by visiting their website.
Thank you to everyone for being there and making our West Coast Tour a lot of fun!