Nobody can predict exactly what will happen when a dog is diagnosed with canine cancer, and many pups like me will outlive even the most dire prognosis.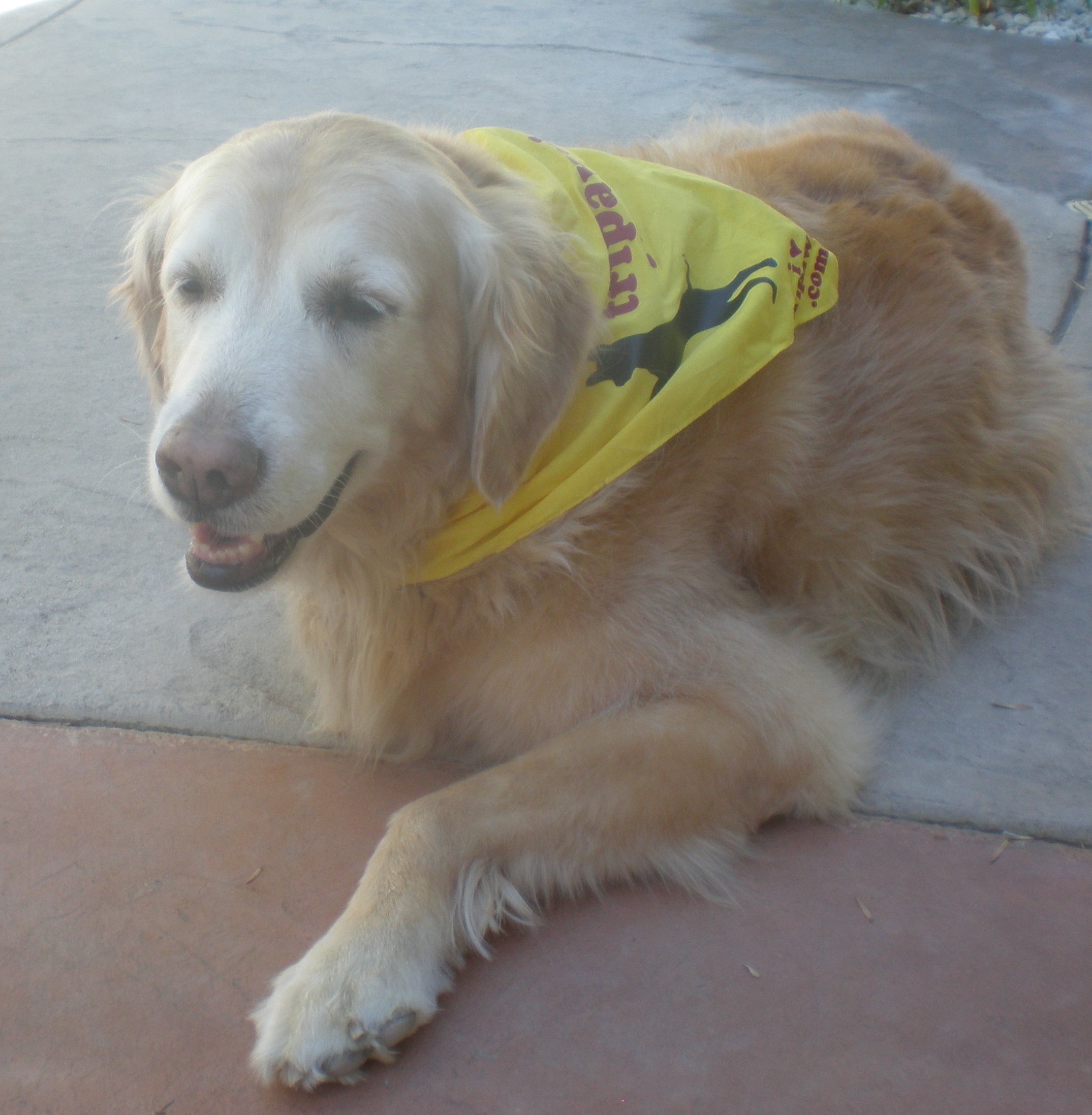 Some who exceed expectations were given chemotherapy treatments, while others didn't have any. Some Tripawds changed their diet and started taking supplements, while other survivors did not.
The stories are all different, and despite our best efforts to find similarities and survival patterns, through things like the Tripawds Amputation and Cancer Care Survey,  none of us can say for sure that one thing will work better than another when treating canine cancer.
About the only thing we all share when it comes to cancer, is holding onto the hope that we can beat the odds. Keeping a pawsitive attitude and hoping for the best is one of the most important things we can do when coping with cancer.
Introducing Triumphant Tripawd Tails
We'd like to help you maintain your positivity, by introducing you to Triumphant Tripawd cancer survivors who exemplify the phrase "Living with cancer, not dying from it."
In the first of many more profiles to come, we'd like to share Mackenzie's story with you. Mackenzie is an eight year-old Golden Girl from California, who was diagnosed with bone cancer almost one year ago.  As she approaches the incredible one year post-amputation and diagnosis anniversary, her Mom shares the details about her journey: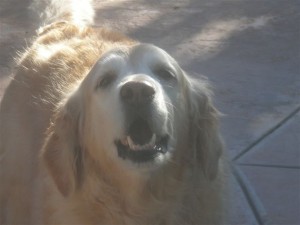 What kind of cancer does she have?
Osteosarcoma
When was she diagnosed?
Sept 5, 2009 – amputation on Nov 6, 2009 (front leg)
At what age?
7 1/2 years old
What kind of chemo did she have?
Carboplatin
How many chemo sessions?
5 treatments in total
When were lung mets discovered?
June 28, 2010
What treatments has she had since chemo?
Cytoxin, Lasix, Palladia (just started when her lung mets were discovered), Metacam, Power Mushrooms, fish oil, Glucosamine
Describe her diet.
Kibble (Natural Balance, Taste Of The Wild & Canidae mixed), cooked hamburger, turkey or chicken mixed with mixed canned no salt veggies, and a little bit of canned (Paul Newman's Organic) plus other little goodies from time to time, not to mention some human food from time to time.
What are the three things you feel has contributed to her longevity?
This is a tough one but I would say Love first, amputation (definitely for quality of life) 2nd, followed by her chemo treatments (even though she had a rough time of it) and the Palladia/Cytoxin maintenance (metronomic) protocol
What advice would you give to someone facing a cancer diagnosis?
Take it one day at a time, follow your instincts, do your research and keep all treatment options open so you can decide what's best for you and your pet.
[youtube]http://www.youtube.com/watch?v=p-VRMPIKAzw[/youtube]
Read more about Mackenzie's incredible story, by visiting her blog, Mackenzie – So Beautiful, and stopping by the Discussion Forums to say Hello!
If you would like to submit your Triumphant Tripawd's story, contact us today and answer the questions above. We can't wait to read your tails!