Some people say that dogs rule and cats drool, but here at Tripawds we say that Three Legged Mayors are Cool!
Meet Spright, the first three legged mayor in the country, if not the Universe! Spright is the mayor of Divide, Colorado, a mountain town near Colorado Springs.
Earlier this year, Divide had a mayoral election to raise money for their Teller County Humane Society. Each vote cost $1, and the only requirement was that each Dog-o-Crat and Republi-cat candidate had to have a "job."
The contest came down to two contenders, a cat named Walter who works at a vet clinic, and Spright, a three legged rescue pup and first assistant to Dr. Lisa Berg, a mobile vet.
The race was close, but as any Tripawd pawrent knows, a three legged dog can outrun a four legged cat any day! Walter got 4,213 votes and Spright won with 4,755. Altogether the contest raised over $14,000 for the shelter.
As Mayor, Spright goes around the county to advocate on behalf of homeless dogs (and cats!) and the great work the shelter does.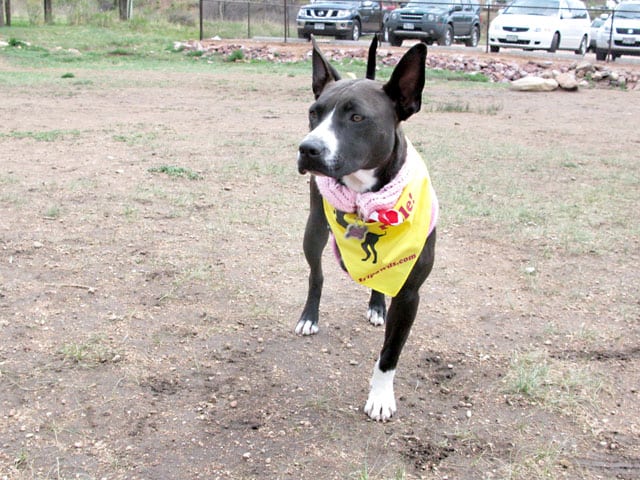 And because she happens to be a tripod dog, she's raising awareness about the awesome capabilities of Tripawds everywhere. Spright's Mom, Dr. Berg, believes that Tripawds can and do have great lives, and she and Spright are doing a pawesome job educating the public about our community, like this USA Today article that even mentions Tripawds!
We were lucky enough to meet Spright at our Southern Colorado Dog Pawty back in May. And now, introducing, Sprighty the Mayor!
[youtube]http://www.youtube.com/watch?v=J4LZS-AyHAE[/youtube]