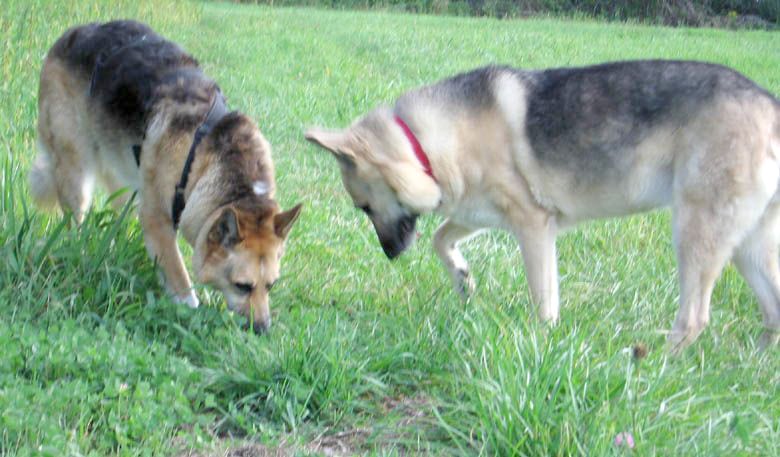 Meeting new online friends in pawson has been one of the joys of our lives since we started Tripawds.
But not all of the pups we meet because of Tripawds are three-legged; some actually have four! Hedi, a quadruped who became my YouTube friend in early 2007, was one of them.
When we met up with her in August of that year, we went on a play date. Romping through the pretty green fields where she explored behind her house was one of the highlights of our journey.
Our hearts were broken when we learned that Heidi passed away recently. She was one of the most gentle, sweet souls we have ever known. Her Shepherd spirit will always live on in our hearts.
And now, we'd like to pay tribute to Heidi, by sharing these fun YouTube videos we made together.
Here's Heidi playing it cool the day we met:
[youtube]http://www.youtube.com/watch?v=HqaOBxDkVcE[/youtube]
And here's a  video mashup that Heidi's brother, Creekracer, and mine put together:
[youtube]http://www.youtube.com/watch?v=3YO4yM7RMDI[/youtube]
Run free Heidi, we love you.