Toby the Ohio Tripawd Needs a Forever Home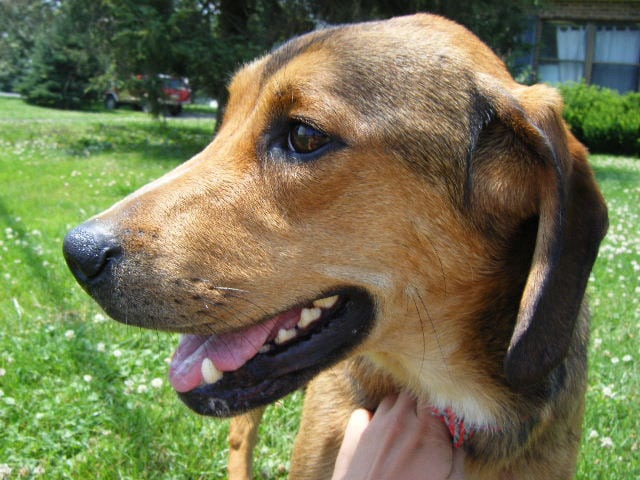 My friend Kelly in Ohio recently told us about adorable Toby, a beautiful dog that was rescued after he was shot by some evil person and the bullet fractured his leg to pieces. Luckily, Kelly works for a vet, who, along with Kelly, is helping Toby to recover and learn to trust humans again. Boy, we dogs sure are forgiving creatures, aren't we?
You can read more about him in our forums. Please spread the word; if anyone you know in Ohio would love to give a forever home to this beautiful handsome boy, please contact us today.