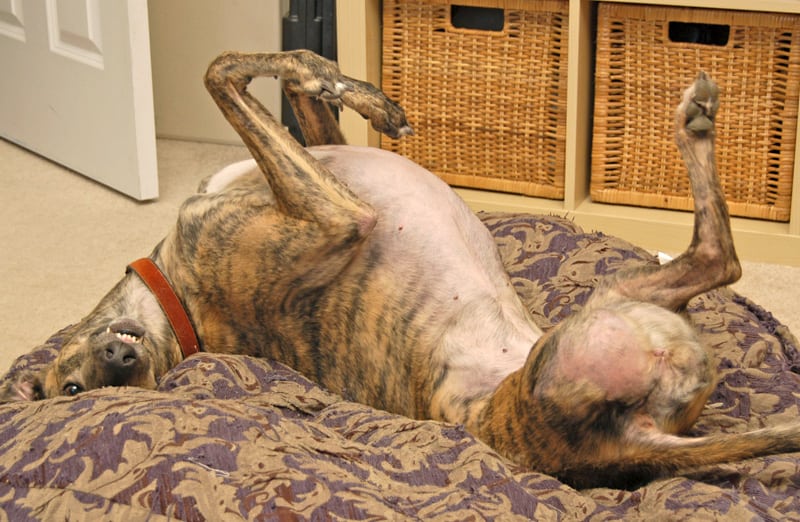 Mabel's mom recently told us about another great three-legged dog children's book: Champ is an inspiring story about a three legged dog who changed a troubled kid's life.
Greyhound rescue Mabel is a Champ herself. And the fact she had only three legs was no trouble for the kids in her pack when she was adopted.
Adopted in February of 2007, she's found her forever home! Here's what her mom had to say…
She is our first greyhound and at first we went back and forth about adopting her. We saw her picture on Almost Home for Hounds, which is where the rescue group we went through – Royal Hounds – gets their hounds from.

We weren't sure about adopting a tripod, what we thought was a "disabled" dog, especially since we have sensitive kids and if anyone teased them about it they would get upset, but when we finally had the sense to ask the kids what they thought, they made Bill and I look bad by saying they didn't care what anyone else thought and that she needed a home too. So our decision was made and we've been so happy since.
Osteosarcoma is common in Greyhounds. So, if you ask me, the real champ here is Mabel … and her mom for sharing this story with us, and sending us the link to the Marcia Thornton Jones book.