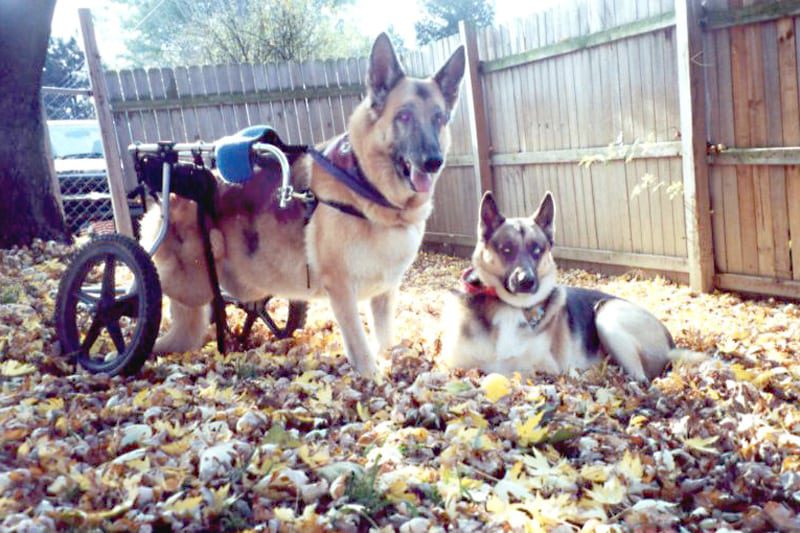 I recently heard the most beautiful tribute songs about special needs dogs. These songs, about an incredible parapawlegic German Shepherd, were written and performed by an even more incredible dog lover.
Deborah Kazsimer has produced a video (featuring this music) designed to help owners better deal with the care and treatment of handicapped pets.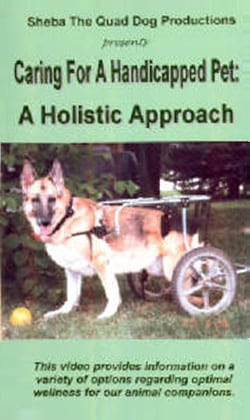 Titled, Caring for a Handicapped Pet: A Holistic Approach, the video includes a wide range of treatments including special nutrition diets, acupuncture, magnetic therapy, and infrared light. These holistic pet treatments were inspired by Kazsimer's paralyzed German Shepherd dog Sheba.
Sheba suffered from the incurable spinal cord disease Degenerative Myelopathy (DM). The dog's condition inspired Kazsimer to seek alternative medical solutions to her beloved pet's distress. And the dog's spirit inspired her to pen "Sheba You're my Best Friend" and "Dear Mommy".
Debbie went to great lengths to keep Sheba comfortable – maintaining her quality life despite being paralyzed – eventually losing her in 2001 at the ripe old age of ten and a half. Late in 2007, Sheba's pack mate Trouble was stricken with an agressive osteosarcoma. Debbie opted for amputation to ease the pain, and Trouble enjoyed life on three legs for another four months. Read her special needs dogs blog for the full story.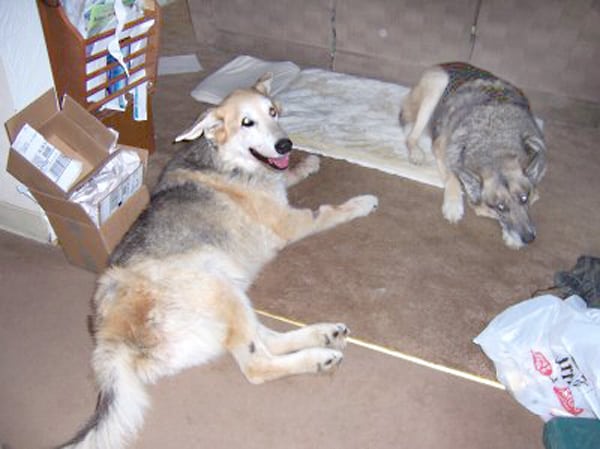 When I discovered Debbie's pack includes another Shepherd named Jerry – who is nearly 15-year old – I knew I just had to share this story. Don't you think he kinda looks like me, if I were older? Sadly, Jerry too was recently diagnosed with DM, the same disease that took Sheba. At least we know he is in good hands, with a strong caring pack leader, and a couple sweet pack mates.
Fly is an eight year old shepherd/malamute who has had two knee surgeries after being hit by a truck while living at the shelter years ago. And Kimber is a five year old Shiloh Shepherd, who jumped in and began to dig when Trouble's casket was laid in the ground. She watches videos of Trouble with Debbie, which makes them both happy when to see him and hear his voice.
Please join me in sending big licks and wags to Debbie and her amazing pack!