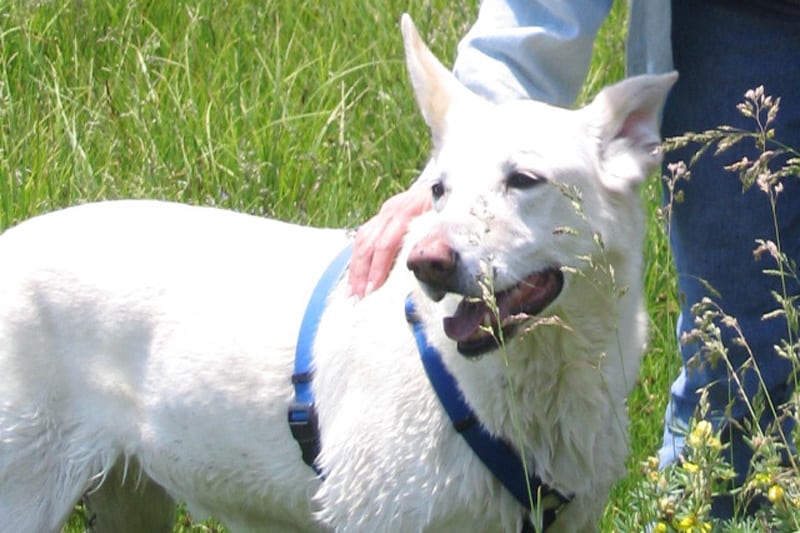 Two weeks ago as I was leaving New Mexico, my pawrents and I started traveling north to meet my Tripawd friend Daisy. We'd never met in person, but we were being treated by the same oncologist in Santa Fe. We had already missed meeting each other at the clinic by one day, so now we were finally going to get to play.
Sadly, we crossed paths one more time, but still didn't get to meet. At the exact time were traveling northbound toward Antonito, where we would meet up with Daisy in a couple of days, Daisy and her parents were traveling south, on the same road. Only it was a very sad trip for them. See, the cancer had recently gotten the best of Daisy, and her health was rapidly deteriorating. Her Mom, LeeAnn, had to make the difficult decision to help Daisy across the rainbow bridge. She and Daisy were driving to the vet's office at the same time, on the same road, that we were on.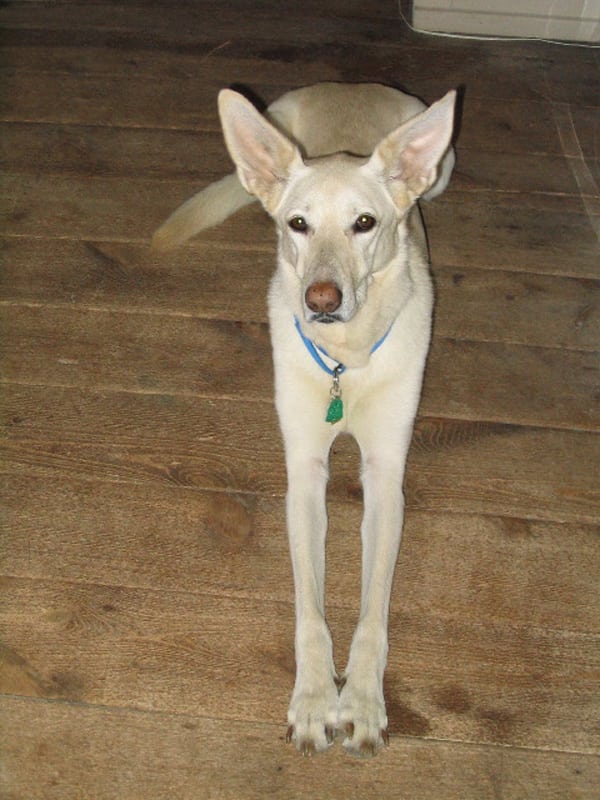 We didn't find out about this until the next day, but I hope that Daisy felt all of the love that we were sending her way as we passed each other on the road.
The next day, despite the sadness and grieving that LeeAnn was experiencing, she was brave enough to invite me and my pawrents over. She welcomed us into her home, and we had a nice time chatting and getting to know eachother. I even got to play with Daisy's sibling, Kiko. They are a beautiful family, and one that I hope I get to spend time with again soon.
We recently heard from LeeAnn, and she has some insight to offer to all of you humans who wonder how you will prepare to say goodbye to your Tripawd:
"It was very sad, but once the illness gets the upper hand, things start to make a strange kind of sense.

Once the illness gets the upper hand. Which it hasn't yet with Jerry, from what I saw when you guys were here. And this is why it really is not possible to "prepare."

You can't really live it before it actually happens; all you can do is wait and live the moments as they come, the ones leading up to the bad part, the ones during, and the ones after. That's our job, and it's a hard one.

Before the cancer has really taken hold, the idea of our beloved's leaving is unthinkable. Unthinkable! But once you see the illness gaining the upper hand, as we did with Daisy at the end, things start to make sense. It will be heartrending, no getting around that, but things will make sense. Until then, take comfort in the fact that you are doing everything right, because you are."
Thank you LeeAnn, for helping your fellow humans to cope with this unbearably sad topic. Some day, when I cross over the rainbow bridge and finally get to meet Daisy, I know that my humans' grieving will be made a little easier thanks to beautiful people like you who are courageous enough to share their experiences here.