Back when I still lived in California, I heard from a Big Dawg named Finnegan, who lives in Erie, Pennsylvania.
Finny is quite a big guy. He's an Irish Wolfhound that's towers way, way over me. Just when I thought I was a big boy, he made me look at small as a weiner dog. But the reason he's so cool, is he is a tripawd like me. And he is absolute proof of the miracles that can happen even if a dog gets cancer — he is now fifteen months post-surgery! Yeay!
My Mom and Dad talked to Finny's Mum, Andrea, way back in May. So when we got to Erie a week or so ago, they went all the way up to Erie, and I got to meet him. Even though it was raining and drizzly out, I got to run outside with him, sniff around and act cool.
Our parents kept looking at us, waiting for us to bond or something. Heck, all we wanted to do was mark our territory and look cool, like the big dawgs we are.
So that's what we did. We sniffed, we greeted, we sat on the grass and hung out while the grown ups talked on and on about our vets and our "treatment" and food and life with a three legged pooch. Dad took a movie of us.
I had such a great time meeting him, it really was so cool!
Thanks Momma Andrea for bringing Finny out to see us. I'll always remember that day.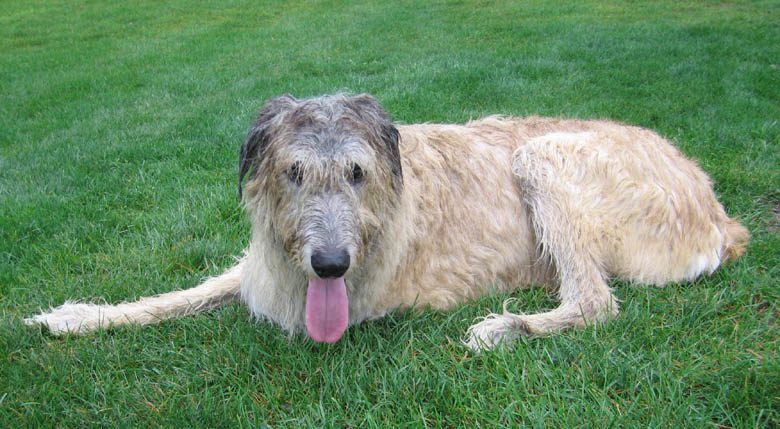 You are my hero Finnegan.