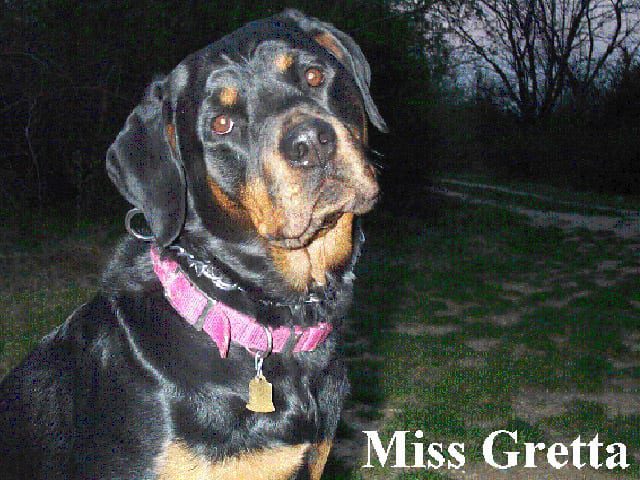 Last summer, our friend Jami told us about about "cisplatin biodegradeable beads," an experimental type of chemotherapy treatment being tested in dogs with bone cancer, who are undergoing limb-sparing procedures instead of amputation.
These biodegradeable beads are being implanted at the time of the limb-sparing surgery, with the goal of preventing tumor regrowth in the leg, through a gradual release of cisplatin, a chemotherapy drug. This type of treatment can possibly reduce the recurrence of tumors in dogs who have had limb-sparing surgery instead of an amputation. An article in the Annals of Surgical Oncology describes the treatment.
Jami wrote to tell us about her dog, Miss Gretta, who underwent the implant surgery at age 12. Jamie has generously offered to explain the procedure, and wanted to share Gretta's progress with Tripawds.