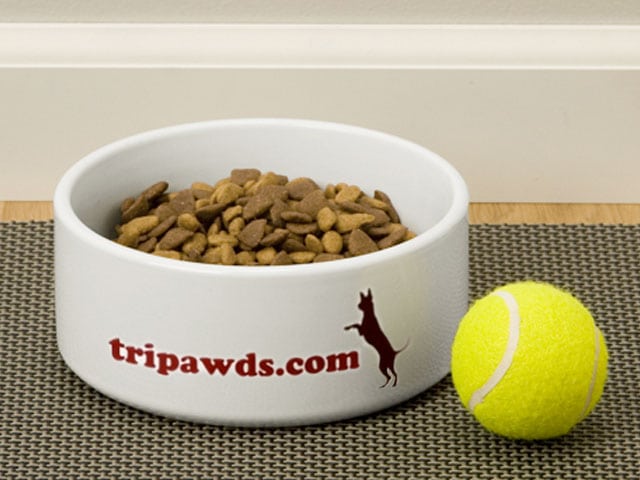 Since we just updated my cancer dog health tips page and finally wrote complete details of my cancer care diet, it is only fitting that we remind you how dog food is best served for three legged dogs.
The healthiest diet for your three legged dog is best served from the Tripawds Large Pet Bowl. 😉
This and many other cool products that help raise awareness and support this website are available in Jerry's three legged dog store. Got your 2009 Tripawds Wall Calendar yet?
FYI: Don't forget to raise your dog's bowls up off the ground to reduce strain! Read our updated health tips for more canine cancer and amputation recovery advice.