Join The Discussion
Learn about life on three legs in the forums below. Browse and search as a guest or register for free to take advantage of member benefits:
Instant post approval.
Private messages to members.
Subscribe to favorite topics.
Join the Live Chat and more!
Tripawds Jewelry & Art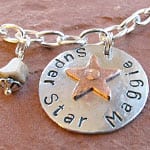 Visit our Etsy Store for custom pendants, charms and unique handmade gifts!
A
A
A



Draco - big German Shepherd Treatment Options for Osteosarcoma

Add Reply

Add Topic

Schofield, WI
Forum Posts: 1411
Member Since:
13 August 2015

Offline
This news breaks my heart!  I'm so sorry for your loss!  Giving them that gift of release when they tell us it's time is our last and hardest thing we can do for them even though our minds tell us it's time….our hearts take a good deal longer to catch up to that knowledge.  Know your beautiful Draco was met at the bridge by all our Angels and made welcome.  Your Draco and our Max are probably romping on all four as I type this happy, healthy and whole again.  Fly free new Angel!  Sending healing peace and many hugs to you at this hardest part of this journey!
Linda & Spirit Mighty Max
Sweet Draco!!!! I am sooooooo sorry Dad!!!!!! My heart breaks with you my darling! I am shocked!!! I am in tears!
You did everything you could and Draco tried so hard….. he will watch over you my darling, he will be you most beautiful guardian Angel! I can tell you that both of you have captured my heart and Draco the most beautiful Shepard I have ever seen, will remain there for a long time!
Thank you for sharing Draco's journey with us. He will forever be a part of a community that will remember him as a fighter and and a big beautiful Angel!!
Take good care of yourself and hold you big boys memory close to your heart and he will always be with you!
Huga and love and wishing you peace during your time of grief!❤️❤️❤️

The Rainbow Bridge

Forum Posts: 23768
Member Since:
25 April 2007

Offline
Oh noooooo! Our hearts broke here at Tripawds HQ, we can't believe it. Sweet, handsome Draco? We are stunned, and so very sorry. This happened much faster than we could imagine. wow.
You both gave this fight everything you had, and it's that fight and the strong spirit within Draco that will live on in your heart and ours. Cancer can weaken the body but it can never, ever weaken a beautiful soul like his. You were by his side throughout it all, and I have no doubt that Draco left this earth knowing he had done good work for his faithful human. May his lessons carry with you throughout your life. 
We imagine your boy as the most gorgeous Tripawd angel in the heavens, being greeted by all our heroes and running pain free on all four in eternity. His legacy will never, ever be forgotten.
With much love and condolences,
Rene, Jim, Wyatt & Spirit Jerry

Forum Posts: 6444
Member Since:
21 May 2016

Offline
Oh noooo ….
I am so, so, so very sorry 😔
This disease is a true monster, heartless and unpredictable …
You know you did all you could and Draco knows it too, he was ready, his time had come  …
But the most important thing is you were there with him and you were so, so in tune, I could see it loud and clear in the picture of you two together 💕
Draco left you in peace and that is a wonderful gift, a gift not all tripawds parents have.
He was greeted by everybody, all of our Angels were surely flapping their wings and singing 🎼 Welcome Dear Draco, Everything is Ready for You, Come Play with Us and Just Look at the Menu 🎼
He is in Peace now, he is happily flying from cloud to cloud with his new friends and will be watching over you for ever 💕
When you feel a little breeze it will be him kissing his adored Dad and when you hear birds singing it will be Draco who asked them to and he will be just next to you whispering how much he loves you in your ears 💕
Death is not the end, it is just the beggining of a new form of Life, right there in your heart 💗
You and Draco are now forever One 💗
😘😘😘😘🐮💫✨🌟🌹
Eurydice 77kg/170lb Great Dane limping end of April 2016, amputation (right front leg/osteosarcoma) 4 May 2016 6 courses of carboplatin followed by metronomic therapy, lung mets found 30 Nov 2016. 3 courses of doxorubicin, PET scan 26 Jan 2017 showed more mets so stopped chemo. Holistic route April 2017. Lung X-ray 5 May 2017 showed several tennis ball size mets, started cortisone and diuretics. Miss Cow earned her XXL silver wings 12 June 2017, 13 months and 1 week after amputation and 6 1/2 months after lung mets, she was the goofiest dawg ever and is now happily flying from cloud to cloud woof woofing away :-) 

Forum Posts: 83
Member Since:
3 July 2017

Offline
You are an incredible dad to know and accept that Draco was ready. It is the hardest decision to make, but sometimes it's the most compassionate and loving thing we can do. I'm so sorry that Draco didn't have more time with you and that everything happened so quickly.
Sending lots of love,
Brittnie and Loki
🐾 I'm  Loki, the cutest guy around! 🐶
 I've been a tripawd since July 10, 2017, when I rid my life of a hemangiopericytoma! My mom, Brittnie, does most of the typing, so say hi to us both any time!

Forum Posts: 51
Member Since:
12 July 2017

Offline
Thank you everyone for the kind words and support! I know it will take time until coping with loss gets easier. Right now it's not easy, I just lose it when I think about him. I've had to take off work for at least a couple of days, but I'm taking it a day at a time to see if I'm ready to go back to work. My little chihuahua Fez is here still and is helping me. 
I'm so glad that Fez is with you. He will help you cope with your loss, for sure. As Tripawd parents we all share the same common bond of our love for animals that goes beyond 'pets'… they are a member of our family, our fur babies, the loss is as great as losing a child! We understand your pain right now and want you to know that all of the Tripawd Hero's that have gone before are accepting Draco into their Rainbow pack and their Spirits are running free!
Sending you and Fez cuddles & hugs. I'm sorry that words won't take away your pain, but know that you have been on my mind today and can appreciate your great loss❤️❤️❤️
Take care and spiritual kisses to Draco from Petra and family ❤️❤️❤️

Oakland, CA
Forum Posts: 672
Member Since:
20 December 2008

Offline
RJ, I am so sorry it was time for Draco to go. He was such a sweet beautiful boy. I hope that you are at peace knowing that you did everything you could for him and then had the courage to let him go when he told you it was time. Draco will always be in your heart, and ours–he was a true Tripawd Warrior.
Run free Draco 



xoxo,
Martha, Codie Rae, and the Oaktown Pack
Woohoo! Tripawds Rule!
Regulator of the Oaktown Pack, Sheriff of the Oaktown Pawsse, Founding member and President of the Tripawd Girldogs With 2 Names ROCK Club, and ... Tripawd Girldog Extraordinaire!

Forum Posts: 71
Member Since:
10 April 2012

Offline

Forum Posts: 36
Member Since:
23 July 2017

Offline
So, so sorry to hear.  I have followed your and Draco's story.  He was such a gorgeous dog, and I loved all his photos.  I know you did everything you could to give Draco a great life.  All the photos show what an outstanding dog and doggie parent you are.  Glad you could take off a bit.  Take care of yourself, Fez needs you.

Virginia


Forum Posts: 16362
Member Since:
22 February 2013

Online
Like everyone one of us who were such huge fans of Houdini Draco, I am absolutely stunned and so heartbroken. Ao very sorry and so very sad.  Draco, dear sweet Draco, just melted ojr hearts from day one.
We k ow how much this hurts.  We know the void.  We know thos has taken you tonyiur knees a d you feel like you will never get up.  The mornings, the nights, and everything in between is dark.
We also understand thst you did EVERYTHING possible for Draco!!  EVERYTHING!!  This is a nasty unpredictable piece of crap disease.  It's brutal and cruel and does what it wants when it wants.  All we can do is TRY!!  And you and Draco tried  and fought together as a team!  
We were all cheering with every victory! And  we all laughed at all of Draco's antcs….and there were so many!!  Baby gates…no.problem;  stairs…no problem!   And the pictures of Draco…OMD!!   Look up the definition of handsome and you will find Draco's picture!  Such a stunningly HANDSOME and BEAUTIFUL dog…inside and out!
Im glad you and Fez have each other right now.  And know that we are all right by yiur side too.  This part is not easy.  We can do nothing to take your pain away right now.  Hopefully knowing you are surrounded by people who care and who understand can bring you some comfort. 
You mentioned at one point  you were looking into a rescue.  I just want you to knkw that Draco already has one picked out for you and Fez!  He wants another dog to experience the love and joy and happiness he had with you and Fez!  He'll decide who and when!  Just sayin'…….
When you can, PLEASE share more about Draco with us…..and with pictures.   It's a way to help remind you, remind us all, of the gloriously happy times Draco had with you!  I always loved that picture of Draco sitting proudly as he was watching you fix his food.  And just so you'll know, he can eat all he wants and the Bridge and never get fat!!   And they dontw eat green beans at the Bridge…..they eat ice cream and cake!
Surrounding you with Draco's eternal beautiful light of love and grace
Sally and My Chunky Spiritual Being Happy Hannah and Merry Myrtle and Frankie
Happy Hannah had a glorious additional bonus time of over one yr & two months after amp for osteo! She made me laugh everyday! Joined April's Angels after send off meal of steak, ice cream, M&Ms & deer poop!

New Jersey
Forum Posts: 41
Member Since:
4 January 2018

Offline
Draco is gorgeous! My 70 pound golden is having her right front leg amputated tomorrow. I am wondering what is the best harness for large dogs missing a front leg? I live in a split level so i have stairs. I am having my dad build ramps for the stairs inside and on the deck on Saturday but i still would like a harness to be able to help her. Any other tips or tricks that people have learned? Any advice is welcome

The Rainbow Bridge

Forum Posts: 23768
Member Since:
25 April 2007

Offline
My 70 pound golden is having her right front leg amputated tomorrow
Hi there! I approved your other post so be sure to hop on over where we share all of our best tips and ideas, and where others can provide more focused help to you and your Golden. 

Forum Posts: 51
Member Since:
12 July 2017

Offline
Hi there
i was actually thinking about you and your beautiful boy Draco the other day… I hope you are doing okay. I am sure that your heart is still missing a crucial piece, but I also hope that hole will be filled with more love for him in the future.
If you would care to share more pictures of your boy at any point in his life, we would honoured to see them. I'm sure he would love for you to share his spirit!
All the very best to you
Petra and Stewie.
p.s. Hugs to Fez please. 
Forum Timezone:
America/Denver
Most Users Ever Online: 597
Currently Online: benny55, howard, joni
82 Guest(s)
Currently Browsing this Page:
1 Guest(s)
Devices Used: Desktop (74), Phone (10), Tablet (1)
Member Stats:
Guest Posters: 1005
Members: 12574
Moderators: 2
Admins: 3
Forum Stats:
Groups: 4
Forums: 23
Topics: 14963
Posts: 210679