Caring for a Three Legged Dog or Cat
Tripawds is the place to learn how to care for a three legged dog or cat, with answers about dog leg amputation, and cat amputation recovery from many years of member experiences.
JUMP TO FORUMS ↓
Join The Tripawds Community
Learn how to help three legged dogs and cats in the forums below. Browse and search as a guest or register for free and get full member benefits:
Instant post approval.
Private messages to members.
Subscribe to favorite topics.
Live Chat and much more!
Find out in Be More Dog: Learning to Live in the Now by Tripawds founders Rene and Jim. Learn life lessons learned from their Chief Fun Officer Jerry G. Dawg! Get the book and find fun gifts in the Be More Dog Bookstore.
(0

votes)
Have a Jerry (Birth)Day!
Read the original blog post
Add Reply
Add Topic
On this day in 1998 (we think), a little dog was born, then abandoned in a shelter for unknown reasons. For us it was love at first woof, and so we named this happy boy Jerry G Dawg. Little did we know he would grow up into a sweet, loving ramblin' pup who touched the hearts and lives of thousands of pawrents around the world after he lost his leg to osteosarcoma.
Jerry showed everyone that even when faced with adversity, there is no such thing as pity, anger, regret or sadness. He taught us to move on and not let anything get in your way of having fun.
With unstoppable energy and never-ending determination, Jerry showed us how to live life to the fullest. And play. A LOT!
Today through bittersweet, happy tears, we send our hearts and love across the Universe all the way to the Rainbow Bridge , where Jerry is partying with all our Tripawd heroes, whose legacies remind us each and every day to never forget these important lessons.
https://youtube.com/watch?v=29oNVkz6Taw%3Ffeature%3Doembed%22+frameborder%3D%220%22+allow%3D%22accelerometer%3B+autoplay%3B+clipboard-write%3B+encrypted-media%3B+gyroscope%3B+picture-in-picture%22+allowfullscreen%3E%3C

New York, NY
Forum Posts: 1412
Member Since:
3 December 2012
Offline
HAPPY JERRY BIRTHDAY JERRY DAY!!!!!!!!!!!!!!!!!!!!!!!!!!!!!! WE LOVE YOU JERRY! Without you (and of course your pawrents) we would all be so lost in this world, wondering around with our limping animals with nowhere to turn!
You memory and legacy will live on and on and on.  Extra treats for Jill tonight!!!
Jill is a 9-year-old tuxedo kitty. She was diagnosed with Osteosarcoma in June 2012 on her toe in her right hind leg. Her leg was amputated on 12/12/12 and she completed four rounds of chemo (2 of Carbo, 2 of Doxy) in April 2013. "Like" Jill's facebook page: https://www.fac.....tty?ref=hl Proud member of the WINTER WARRIORS!!!! Her blog can be read at http://jillsjou.....ipawds.com. xoxo

Forum Posts: 83
Member Since:
22 August 2014
Offline

Wherever the Wind Takes Me, Dude
Forum Posts: 450
Member Since:
25 July 2009
Offline
DUDE!
You knew what determination and never giving up meant a long time ago, way back when I was a twinkle in the sky. If it wasn't for you my people never wouldda brought me into the pack, they never knew how pawesome Tripawds are until you showed 'em. THANK YOU. 
Have a hoppy birthday and three paws up to you in doggie heaven! Pawty on!
Wyatt Ray Dawg . . . The Tripawds Leg-A-Cy Continues!
Read all about my adventures at my Tripawds Blog

Martinsburg, WV
Forum Posts: 923
Member Since:
3 June 2014
Offline
Happy Birthday Jerry!!!
I have no doubt there is a BIG party going on at the Bridge today!!  Thanks to you your family started this amazing community and it just continues to grow.  You are truly an inspiration!!
Sahana and her Angel Leland
November 17, 2009 - June 30, 2014
May you finally be healthy and running free at the Rainbow Bridge. Until we meet again my sweet boy!

Los Angeles, CA
Forum Posts: 3554
Member Since:
13 June 2013
Offline
HAPPY Birthday Jerry!!! Your spirit and legacy live on in the many many souls you have helped, touched and loved ... wishing you the best of all days over the bridge and I'll send Shelby your way to give you lots of kisses and to borrow her crown! 
I love all the photos ...  Tug of war Jerry... adorable!
Much love!
Alison with the Spirit of Shelby fur-ever in her heart (and little Jasper too)
Shelby Lynne; Jack Russell/Shiba Inu mix. Proud member of the April Angels of 2014.
October 15, 2000 to April 8, 2014
Our story: Broke rear leg in June 2013 - non-conclusive results for cancer so leg was plated and pinned. Enlarged spleen in September 2013 and had it removed and was diagnosed with Hemangiosarcoma and started chemotherapy. Became a Tripawd January 8th, 2014 and definitive Hemangiosarcoma diagnosis. Three major surgeries in 7 months and Shelby took them all like a champ only to lose her battle to cancer in her brain. We had 8 amazing extra months together and no regrets. #shelbystrong #loveofmylife

Virginia
Forum Posts: 978
Member Since:
26 January 2014
Offline
Happy Birthday Jerry!! Erica is so right, without you we would all be so lost. Every pet and human here has been beyond touched by you and your legacy goes on forever! I think we all know why Jerry was abandoned at the shelter that day. He was being guided right to the place where his real pawrents would be able to find him....man I am ever grateful you guys found each other..as is the rest of the Tripawd universe!! 
Extra treats all around today for everyone!! 
Mom to Tripawd Angels Jake (2001-2014) and Rosco (2012-2015) and Tripawd Tanner. "Whatever happens tomorrow, we had today; and I'll always remember it"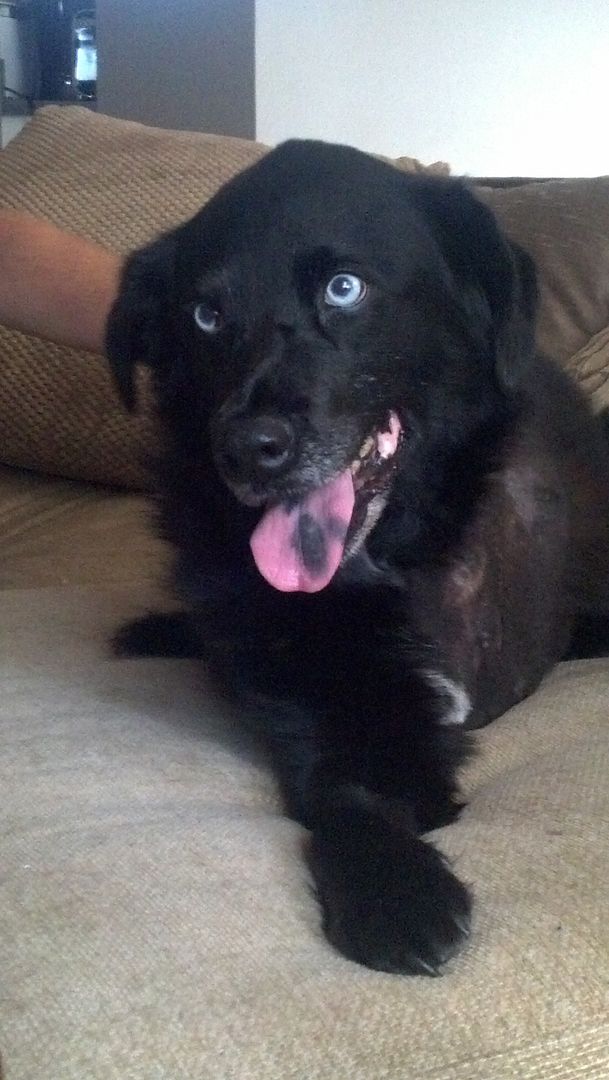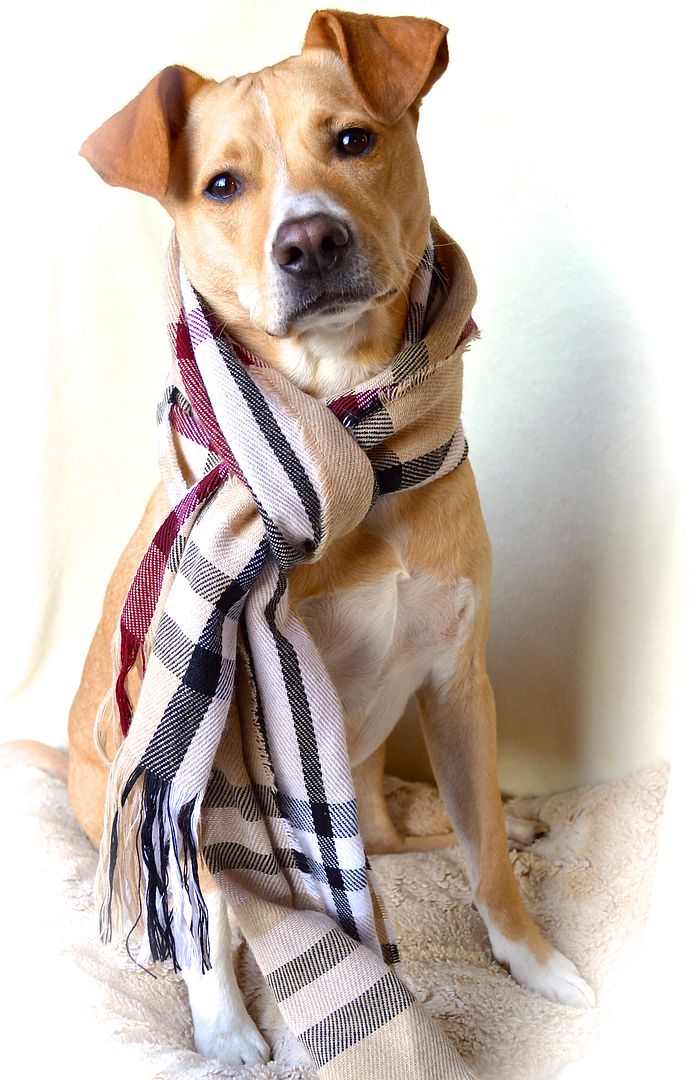 Westminster, MD
Forum Posts: 1399
Member Since:
31 August 2013
Offline
I always thoroughly enjoy learning and reading about handsome Jerry....I am also very thankful, that through him and his ultimate bravery through his cancer ordeal, he laid the groundwork for this fantastic forum so others going through this as well, would have hope and support to deal with this terrible journey. 
Happy Birthday, Jerry, may your celebration over the bridge be an epic party of incredible joy and fun.......Oh, and lots of endless yummy stuff to eat !!
Much Love, 
Bonnie & her angels that are with you; Duchess, Maggie, and precious Polly

Forum Posts: 3624
Member Since:
16 October 2012
Offline
Happy Birthday Jerry G Dawg.  Without you this wonderful place wouldn't have existed so I hope you are having a huge celebration up there with all the Warriors & Princess Warriors.  You will always live on in this wonderful community..
hugs
Michelle & Angel Sassy
Sassy is a proud member of the Winter Warriors. Live long, & strong Winter Warriors.
sassysugarbear.tripawds.com
07/26/2006 - Sassy earned her wings 08/20/2013
05/04/2006 -  Bosch, Sassy's pal, earned his wings 03/29/19  fought cancer for 4 months.
"You aren't doing it TO her, you are doing it FOR her. Give her a chance at life."

Forum Posts: 393
Member Since:
15 December 2012
Offline

Virginia
Forum Posts: 21428
Member Since:
22 February 2013
Offline
YEP! I can honestly say that you, JERRY G. DAWG, were the reason Happy Hannah and I had an additional 14 months of love and fun and laughter that we would not have had without you being born!
And with over 5,000 members on this site, almost every single soul here can say they had more time withntheir cat or dog...because of yoh JERRY G. DAWG!!!!
Thank you for being born sweet boy...thank you!
And Merry Myrtle has seen all of your videos of you playing with sticks...she tries to imitate you by carrying a piece of my firewood...we need to re-watch your stick careying videos.....she hasn't quite mastered it!
With gratitude,
Sally and Happy Hannah and Merry Myrtle too!
Happy Hannah had a glorious additional bonus time of over one yr & two months after amp for osteo! She made me laugh everyday! Joined April's Angels after send off meal of steak, ice cream, M&Ms & deer poop!
Someone needs to put new words in the dictionary because we just can't find the right ones to express our heartfelt love and gratitude for all of the good wishes on such a special day.
Thank you everyone, you all make this community such a beautiful, caring and compassionate spot on earth. There is no other place like it. xoxo

Forum Posts: 76
Member Since:
1 August 2014
Offline
Happy belated birthday Jerry. We know you're at the Rainbow Bridge guiding tripawds to loving homes and helping their pawrents find this site full of suppport and love!
Tina and Smore
(with the spirit of Pebbles watching from the Rainbow Bridge)
Smore is my tripawd kitty who adopted me one summer evening. She had an injury to her front left leg and had to have her leg removed July 17th. She was only 3 or 4 months old at the time. Now she moves faster than some four legged cats!

New Jersey
Forum Posts: 501
Member Since:
27 December 2011
Offline
Happy, Happy Birthday, JERRY G. DAWG
We just love you and your wonderful family!! What would we ever do without all of you. May you have the most wonderful celebration filled with rainbows, toys, all our beautiful tripawds, endless treats, and tons of love!!! You are so loved!!
Sending birthday hugs to you and your family,
Joan and Lily
Our beautiful Lily was diagnosed with osteosarcoma in her front leg on 12/14/11 at age 8 and had amp on 12/16/11. She completed 5 rounds of carbo. She was so brave and kicked cancer's butt daily! She lived life fully for 4 years, 3 months, and 15 days after her amp. My angel is a warrior princess. I miss her so much.
Forum Timezone:
America/Denver
Most Users Ever Online:
946
Currently Browsing this Page:
1
Guest(s)
Member Stats:
Guest Posters: 1167
Members: 14071
Moderators: 2
Admins: 3
Forum Stats:
Groups: 4
Forums: 23
Topics: 17330
Posts: 242006
©
Simple:Press
—