Caring for a Three Legged Dog or Cat
Tripawds is your home to learn how to care for a three legged dog or cat, with answers about dog leg amputation, and cat amputation recovery from many years of member experiences.
Learn how to help three legged dogs and cats in the forums below. Browse and search as a guest or register for free and get full member benefits:
Instant post approval.
Private messages to members.
Subscribe to favorite topics.
Live Chat and much more!
In this interesting article, Dr. Nancy Kay explains how a study titled, "Evaluation of recipes of home-prepared maintenance diets for dogs" published in a 2013 edition of the Journal of the American Veterinary Medical Association documented significant nutritional imbalances in homemade diets.
Two hundred recipes from 34 sources including veterinary textbooks, pet care books, and websites were evaluated. Most of the recipes were authored by veterinarians. All were assessed both qualitatively (specificity of ingredients and preparation instructions) and quantitatively (calculation of total energy, energy density, proportion of calories contributed by protein, fat and carbohydrates, and essential nutrient concentrations).

The study demonstrated that most of the recipes (92% to be exact) contained vague or incomplete instructions requiring the chef to make assumptions about the method of preparation or exact products used. Additionally, most of the recipes provided no information about caloric content or feeding instructions. Thirteen recipes called for the addition of garlic or onion, both of which can be associated with hemolytic anemia, a potentially life threatening disease in dogs.

Of the 200 recipes evaluated, only ten of them (5%) provided adequate concentrations of all essential nutrients based on NRC (National Research Council) and AAFCO
If you're set on home cooking, Dr. Kay explains ways to ensure your dog or cat is getting a complete, balanced diet. Read more at Speaking For Spot.
When I was feeding our German Shepherd 'Raven', firstly raw, and then home-cooked food, the vet recommended vitamin supplements such as, for example (Bio-Vites) and a good source of Omega oil, with the correct ratios of Omega3, Omega6, etc.. The most valuable tool in the kitchen is raw pumpkin (not the pie mix)..It is amazing stuff, and controls the "output"....
She said, that 10,000 years ago, dogs were roaming the wild, but thousands of years of domestication separate the domestic canine from the wolf, in dietary needs...
Feeding raw, while it lasted was no doubt beneficial to Raven, (coat, teeth, sleek profile) but a GSD is not the most "fastidious" of eaters, and the way she "gulped" down the raw (chicken thigh for example), it would only have been a matter of time before she would have choked on an piece of bone that had not been chewed., which does happen, by the way..
Now, for teeth, she gets a raw marrow soup bone, two or three times a week. The bone itself is so dense, that there is no chance of it splintering, and provides hours of gnawing entertainment..
Have a good week
Richard
"No matter how eloquently the dog may bark, he cannot tell you that his master is poor, but honest".....Bertrand Russell

Virginia
Member Since:
26 January 2014
Offline

This is a very interesting article. I had Tanner on an all home cooked diet (recipes out of a well known dog cookbook) and we started noticing he didn't seem to have any energy. Like Richard, I also fed raw chicken legs 1-2x a week for the calcium and he would gulp the whole bone down. I switched him to Acana (which is what I fed Jake), mixed half and half with regular food (meats/veggies etc) and it's a much better combo for him. He's back to his high energy self. 
Mom to Tripawd Angels Jake (2001-2014) and Rosco (2012-2015) and Tripawd Tanner. "Whatever happens tomorrow, we had today; and I'll always remember it"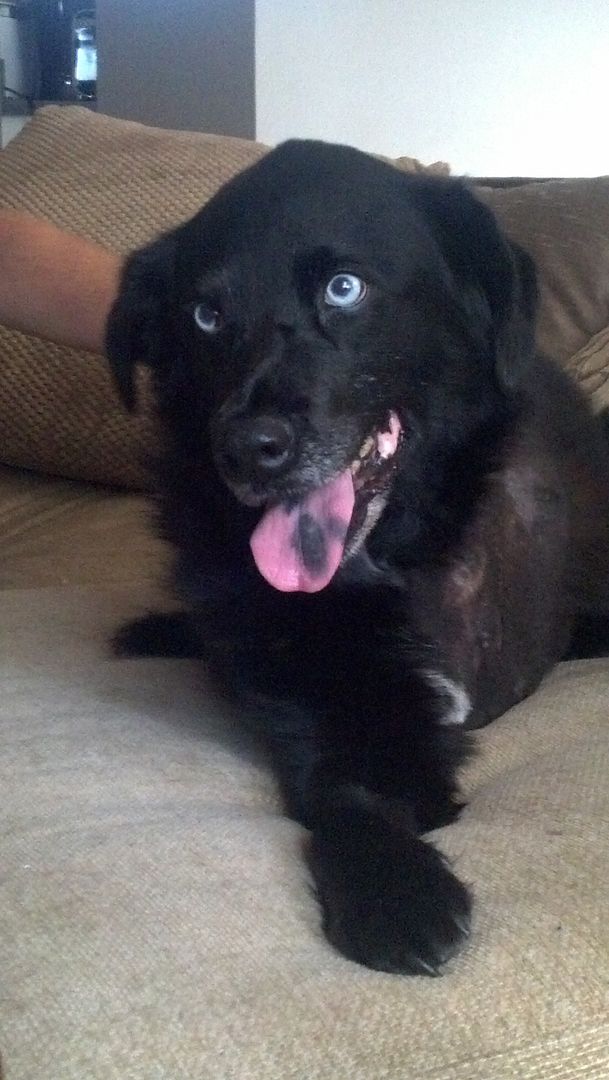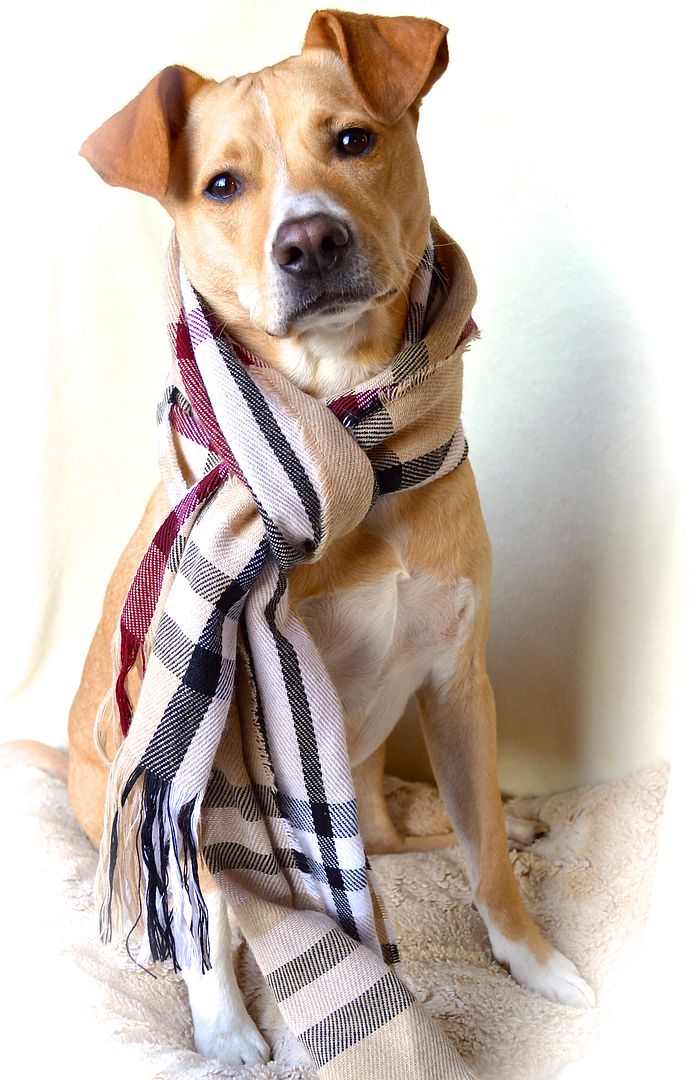 elizabeth said
This is a very interesting article. I had Tanner on an all home cooked diet (recipes out of a well known dog cookbook) and we started noticing he didn't seem to have any energy. Like Richard, I also fed raw chicken legs 1-2x a week for the calcium and he would gulp the whole bone down. I switched him to Acana (which is what I fed Jake), mixed half and half with regular food (meats/veggies etc) and it's a much better combo for him. He's back to his high energy self. 
Acana is great food. It would be even better if it were a "tad" less expensive !! I actually weaned Raven off the additional cooked food added to the kibble. Now, they just get one egg, (scrambled) for lunch, or sardines, or whatever is freshly left over (veggies, potatoes, meat and all !!). I agree with Elizabeth, that cooked food, in terms of balancing the nutrients is a very big hit and miss exercise...
I found that Raven would not touch the kibble unless there was cooked food with it, and then she would pick out the cooked bits, and leave the kibble. (Little Serge was beginning to do the same, copying her) ...She also began to put on weight..
After she went hungry a couple of times, when I didn't fall for the "imploring" look in her eyes, and took the untouched dish away (one has to be "mean" to be kind on occasion) she now relishes her kibble.. I switched to Diamond Naturals Extreme Athlete.. (I also get a good deal from the breeder !!!)
As for the "pearly white teeth", it is called toothpaste !!!...
Regards
Richard
"No matter how eloquently the dog may bark, he cannot tell you that his master is poor, but honest".....Bertrand Russell

Virginia


Member Since:
22 February 2013
Offline
Thanks for the link Jerry!
The Honest Kitchen products help take some of the guess work out too. I rotated adding organic chicken, or turkey or hamburger and sardines.
Happy Hannah had a glorious additional bonus time of over one yr & two months after amp for osteo! She made me laugh everyday! Joined April's Angels after send off meal of steak, ice cream, M&Ms & deer poop!
Glad you found it interesting. The study caught my eye because this one looked at diets that vets actually created for their patients too. I also found that home cooking is hit and miss but like sally I balance it out with some Honest Kitchen and a good kibble as well. The purists don't think that's a good idea to mix em up like that but I never feel confident feeding 100 percent of any food, whether it's home cooking, raw or strictly kibble. All species seem to thrive with a varied diet.
Member Since:
7 July 2014
Offline
Homemade food are good for the pets, as they are very nutritious and healthy. They also like to have such food as it contains healthy diet and also tasty.
Thanks for joining us Nina and sharing your experience. We'd love to hear more about your Tripawds, do start a new topic so we can learn all about your pack!
P.S. your future posts won't need approval.

Los Angeles, CA
Member Since:
13 June 2013
Offline

Very interesting that this post got bumped again today as I have been trying to figure out what to feed Jasper since I have decided to keep her. She was getting served Blue Buffalo - grain-free in chicken, which was what I had fed Shelby after her  cancer diagnosis. I think I am petrified of getting another dog w/cancer so I am trying to be as grain-free as possible. I am debating supplementing Jasper's meals with some home-made food (like I did w/Shelby) because I think the balance will be good for Jasper AND better on my pocket book (Blue Buffalo is quite pricey). 
I'll probably break out our cookbook that we ordered from here and see what I can serve up for her to keep her healthy. So far I've noticed, while Jasper will eat people food, she prefers her veggies steamed/cooked. 
Open to any ideas or suggestions since my vet usually just tries to sell us their really expensive, grain-filled kibble! 🙂 
Shelby Lynne; Jack Russell/Shiba Inu mix. Proud member of the April Angels of 2014.
October 15, 2000 to April 8, 2014
Our story: Broke rear leg in June 2013 - non-conclusive results for cancer so leg was plated and pinned. Enlarged spleen in September 2013 and had it removed and was diagnosed with Hemangiosarcoma and started chemotherapy. Became a Tripawd January 8th, 2014 and definitive Hemangiosarcoma diagnosis. Three major surgeries in 7 months and Shelby took them all like a champ only to lose her battle to cancer in her brain. We had 8 amazing extra months together and no regrets. #shelbystrong #loveofmylife

Orrtanna Pa.
Member Since:
25 January 2014
Offline
I cannot get my 2 off the Freshpet. It is a refrigerated food. All food no fillers. It does have some rice. From the research I have done, it appears to be ok. Chandler is allergic to wheat, corn and chicken so that makes it a bit harder. This food was all I could get Ty to eat at the end. Well and scrambled eggs, but he would scarf this down most of the time. Now these 2 refuse to eat dry food. They have gone for 3 days. I finally caved.
TY GUY, Best Black Lab ever! Diagnosed  and had amp in January, 2014. Kicked MRSA's butt. Earned his angel wings on April 16, 2014. Run Free my boy and don't forget a shoe. Ty is a proud member of the " April Angels". Ty sent us Daryl, a Tripawd rescue in Sept. of 2016. Daryl is 5 +or -. We are also Pawrents to Chandler, a Border Collie mix who is 15 and 1/2, Lucy, a Corgi who is 7, 2 minis, 2 horses, and a feisty cat named Zoe. Zoe had a non skeletal Osteosarcoma removed in July 2015. No Chemo, she was at least 16. She is going strong although she is now completely blind. She is now close to 20 and her hobbies are eating and sleeping in front of her personal heater. 

Ohio
Member Since:
21 February 2014
Offline
When we switched Cody we did a ton of research on this... We are both very busy and let's be honest I just finished grad school and we are broke! haha So feeding completely homemade was just not an option...But just to chime in here, we feed Cody Evo kibble, which is one of the lowest in carb content and is grain free and has lots of other good ingredients in it. We give him organic raw goats milk from answers in the morning so its kind of like a cereal and then at night for dinner we give him the kibble with some raw chicken or beef medallions from natures variety along with some steamed veggies or chopped apples, whatever we have on hand. He always gobbles down his food... which is something he NEVER did before so something must be better about this 

Cody is our 7 year old Australian Heeler mix boy. Diagnosed on 2/20/14 and became a tripawd 2/21/14! We chose a homeopathic approach and he is being treated by Dr. Loops our of NC.

Rio de Janeiro, Brazil
Member Since:
17 May 2014
Offline
Even before I had the confirmation of the OSA diagnostic, I had already switched Johnnie and my female golden (Pepa) to a low-carb diet, since he had to lose weight.  When the diagnostic was confirmed I switched totally to home-cooked with a low-carb ratio and no grains:  3 parts animal protein + 2 parts cooked vegetables + 1/2 part carbs (sweet potatos, yams).
Johnnie is allergic to lactose and milk protein, but Pepa gets some unsweetened yoghurt over her food (2 spoons per day).
We have managed to buy cheap and healthy options at the street markets, such as chicken necks, gizzards, chicken hearts.  The fish monger has been supplying us with salmon parts that are not put to sale (salmon belly and that part close to the head) and are loaded with Omega3.  
Johnnie has been eating very well.  From January to the week of his surgery in May he had managed to shed 15 lbs and is now very well within the 90-92lb range. Since the surgery, and now with chemo, my goal is to keep him eating, so we have been trying to be creative with the options: one day fish, the other meat, then chicken.  
By far, his favorite dishes:  bone marrow soup, and liver steaks.  
It's true that here in Brazil fresh food is cheaper than in the U.S., and the "Super Premium" dog food brands are imported and thereforemore expensive than in the U.S., but the home-cooked is costing me about half what I was spending with the hypoallergenic dog foods, like Royal Canin.
Our awesome Golden Boy was diagnosed for OSA in April 2014 in the proximal humerus, front-leg amp on 05/20/2014. Finished chemo (Carbo6) on 07/10/2014. Ongoing treatment: acupuncture + K-9 Immunity Plus ( 3chews) and home-cooked no-grain diet.   Stopped Apocaps because of liver issues.   Liver issues: controlling altered enzymes with SAM-e and Milk Thistle.  October 17:  started having seizures.  Taking fenobarbital for seizures.  April 18: started prednisone.
Daniela that is a fabulous diet! Sounds tasty and healthy. Yay for all you do to help him stay strong and healthy.
Forum Timezone:
America/Denver
Most Users Ever Online:
946
Currently Browsing this Page:
1
Guest(s)
Member Stats:
Guest Posters: 1255
Members: 17269
Moderators: 5
Admins: 3
Forum Stats:
Groups: 4
Forums: 24
Topics: 18422
Posts: 254126
©
Simple:Press
—