Caring for a Three Legged Dog or Cat
Tripawds is your home to learn how to care for a three legged dog or cat, with answers about dog leg amputation, and cat amputation recovery from many years of member experiences.
Learn how to help three legged dogs and cats in the forums below. Browse and search as a guest or register for free and get full member benefits:
Instant post approval.
Private messages to members.
Subscribe to favorite topics.
Live Chat and much more!
Yes, we do u derstand like no others possibly  can.  This joir ey forges a bond deeper than anyone could ever imagine  exists.
I know one thing for certain, Patches would not have changed one single thing as long as he had you as his hooman.  He experienced  more love and care than most dogs ever get to experience.  And I'm pretty sure that, as o e of the cutest dogs ever, he knew how to use that CUTENESS to get anything  he wanted a time he wanted!
Your tribute photo is just lovely.  His photos melt my heart everytime and all that cuteness  always makes me smile too.
Thank you for staying connected.  Patches touched us all♥️
Love and light
Sally and Alumni Happy Hannah and Merry Myrtle and Frankie too!
Happy Hannah had a glorious additional bonus time of over one yr & two months after amp for osteo! She made me laugh everyday! Joined April's Angels after send off meal of steak, ice cream, M&Ms & deer poop!
Awwww look at that sweet face. I love the memorial.
Of course we get it. It's OK to feel the way you do. Patches was your heart and soul. Feeling grief is to be expected and there is no timeline for healing. Take whatever time you need and allow yourself to feel the sadness, it's the only way to get through the grief.

Member Since:
26 December 2020
Offline
So decided on the one Tripawd Angel pic of Wally.  
It's not the best post amp pic I have of him, but it's probably my favorite as it was such a good day.  1/14/21 which was two days after being released from most of his post op restrictions and Wally was getting around and feeling fine.  It was unseasonably warm for Jan. and he spent a good amount of time soaking up the sun in the back yard as he had done quite a bit over the past year or so.  Look at how relaxed and happy he is

.  Really wish I could go back to that day!!
First of all, no "rule"  about how many pictures you can post....especially  when they are as cute as Wally!!!  
And in a way, you have gone back to that day on a level beyond an earthly presence.  Wally gave you that day so you could recall as vividly as you have here.   He really, really does look sooo relaxed and happy.   
Next time uou feel the warmth of the sun on upir face. think of this day and you will feel Wally's presence with you.
💖💖👏
Sally and Alumni Happy Hannah and Merry Myrtle and Frankie too!
Happy Hannah had a glorious additional bonus time of over one yr & two months after amp for osteo! She made me laugh everyday! Joined April's Angels after send off meal of steak, ice cream, M&Ms & deer poop!
Awww that is so beautiful. Wally does look very comfortable and happy! It's like the Universe made that special, rare warm day happen just for you two.
What a sweet memory you have of that moment in time. You can always go back in your mind, any time any day! Thanks for sharing.
I'm so very sorry. She was such a beautiful pup. Thank you for including us in her life if only for a little while. Your beautiful angel will never be forgotten.
How are you doing? If you'd like to update us, please do so. We are here for you.

Member Since:
5 April 2021
Offline
Hi there, new to the community here. So sorry to hear about your pup, she was a beaut. We're in a similar boat--4 yr old just diagnosed with osteosarcoma. At the moment we are debating amputation without chemo. Do you feel like amputation was the best option despite losing Marley far too soon? My wife is unsure about amputation so came to this community to see how others' experiences were. 
Sorry for the late reply. I don't come here very often anymore. 
I don't regret the amputation at all. She thrived as a tripawd and it didn't slow her at all. She was on odd presenting case which took a while to diagnose and it's a painful cancer so I'm glad she at least got some painfree time before she went, even if it was short. My wife was unsure of amputation as well but I had a tripawd as a kid so I was more comfortable with it. After we did it and she saw how well Marley adapted she said all her reservations about amputation were gone and she agreed we made the right decision.
Best of luck with your pup.
Member Since:
19 August 2021
Offline
Here is Broof. He passed on October 4th this year. He didn't get the chance to be a tripawd for very long. He had osteosarcoma. This is him hanging out in a shirt because we didn't want his drain to get caught on anything (or leak anywhere). He also loved wearing clothing which is so silly for a big fluffy dog as he was. 
He was my baby he didn't quite make it to 5 years he was 1 month off from making it. 
He helped people who were afraid of dogs become less afraid and they even loved him. He was so gentle. We made him meet lots of cats so they could get used to being around a dog.
He was frustratingly pyrenes. He would pick at his food. He chose when he wanted to listen to something you asked and he really thought about it. But he was also a sweet cuddler every morning. He *HAD* to lay partially on top of me each weekend morning when we slept in a little. He was completely gentle when it came to meeting horses, cats, babies. He romped hard with his best friend Dixie who is a pitbull mix. We will miss burying our faces in that long main of fur around his neck and his goofyness that always brought a smile to our faces. 
We will always love you Goofy Broofy Boy.   
In loving memory of our Broof Bidoof Breese
Ohhhh my heart hurts. I'm so sorry! He was taken from us far too young, and what an impression he made in such a short time! Broof had a mission on earth and he meant business. Forget "time," Broofy crammed in a lifetime into just a few years. Your gentle boy did so much good for pets and people. He will never be forgotten.
Thank you so much for sharing. ((((hugs))))

Brianna
Blue crossed the rainbow bridge today after having his amputation one year ago. We were able to have another amazing year with him. We found out the cancer spread throughout his entire body but he is now free and happy. He will be greatly missed

The Rainbow Bridge


Member Since:
25 April 2007
Offline
Brianna, we are so very sorry about Blue. What a bittersweet day you had, it's an honor you came here to share.
I'm glad that you feel good about the year you spent with him after surgery. He was so loved by you, and he left this earth knowing he had the best life ever. Tell us more (you could post a tribute here) if you'd like, we would love to honor his spirit and the life you shared.. 
Do you have a photo you'd like to share? Adding images is relatively easy (host photos on imgur.com or somewhere like that, then copy/paste them into this topic. If it's too much to figure out right now (can't blame you), send them to me and I'll share for you OK? 
Many, many hugs coming your way. The Tripawds Nation is keeping a candle lit for your sweet boy.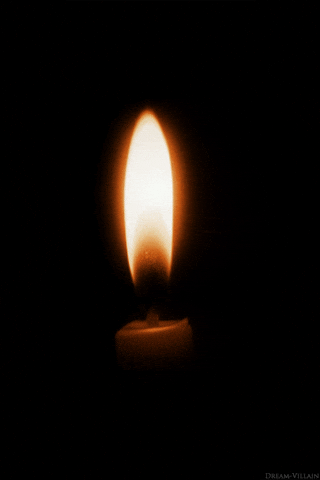 Member Since:
4 March 2022
Offline
Westleigh crossed the rainbow bridge on Monday night 2/27 just a few days shy of her one year ampuversary on Triday this Friday. She made it over one year post cancer diagnosis and we made a lot of memories the last year of her life. She quickly adapted to life on 3 legs even while still having 4 legs while we had a week between her CT scan and the amputation surgery. Hopefully one day lung metastasis will be something that's easier to control and treat. I'm happy I was able to have her included in a clinical trial at Johns Hopkins and that by studying her tumors it can eventually lead to better treatments.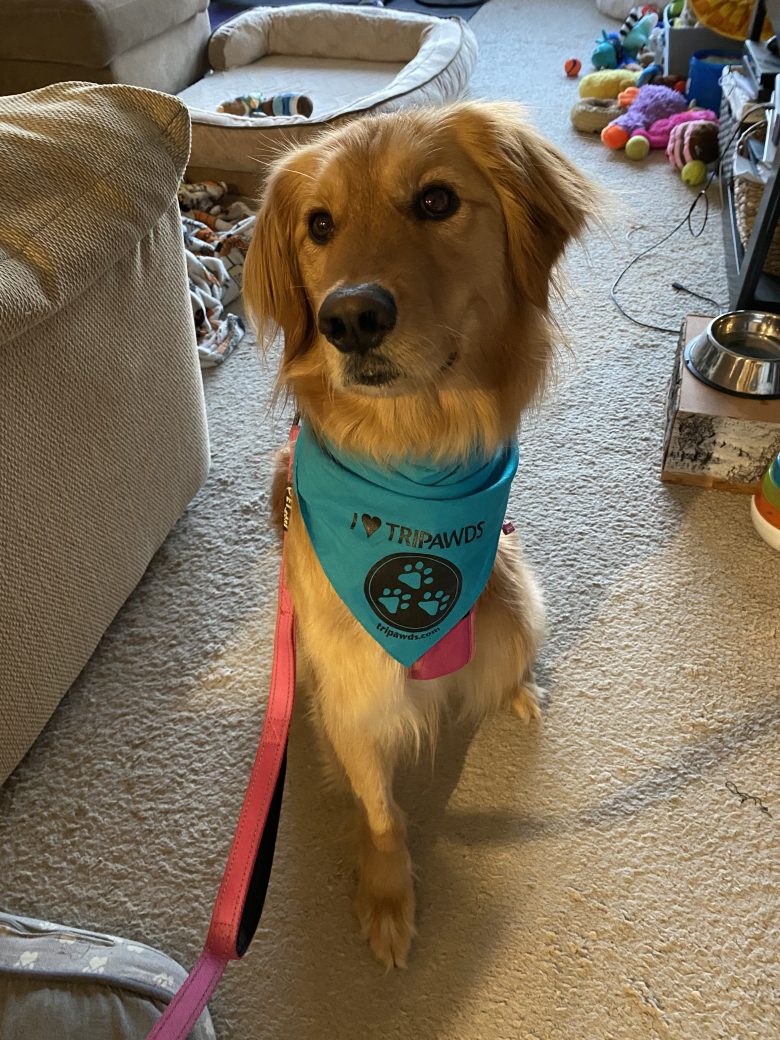 Beautiful  tribute to aweet Westleigh.  And that picture is as cute as can be.  She sure  knows how to strike a pose for the camera
I have no doubt Westleigh has helped the medical community  make progress in ridding  the Planet of thos horrid disease for our dogs.  Westleigh's legacy of ma,ing a difference  is already deeply entrenched  with us here on the Tripawds site.
Tha k you so much for sharing your beloved Westleigh  with us.  It's a true honor to k ow thisTripawd SuperStar.
Hugs 
Sally and Alumni Happy Hannah and Merry Myrtle and Frankie too!
Happy Hannah had a glorious additional bonus time of over one yr & two months after amp for osteo! She made me laugh everyday! Joined April's Angels after send off meal of steak, ice cream, M&Ms & deer poop!
Forum Timezone:
America/Denver
Most Users Ever Online:
946
Currently Browsing this Page:
1
Guest(s)
Member Stats:
Guest Posters: 1224
Members: 16162
Moderators: 2
Admins: 3
Forum Stats:
Groups: 4
Forums: 23
Topics: 17934
Posts: 248660
©
Simple:Press
—