Caring for a Three Legged Dog or Cat
Tripawds is the place to learn how to care for a three legged dog or cat, with answers about dog leg amputation, and cat amputation recovery from many years of member experiences.
JUMP TO FORUMS ↓
Join The Tripawds Community
Learn how to help three legged dogs and cats in the forums below. Browse and search as a guest or register for free and get full member benefits:
Instant post approval.
Private messages to members.
Subscribe to favorite topics.
Live Chat and much more!
Find out in Be More Dog: Learning to Live in the Now by Tripawds founders Rene and Jim. Learn life lessons learned from their Chief Fun Officer Jerry G. Dawg! Get the book and find fun gifts in the Be More Dog Bookstore.

Cleveland, OH
Forum Posts: 118
Member Since:
19 June 2010
Offline
I'm not really ready to talk about it much because it's still pretty painful.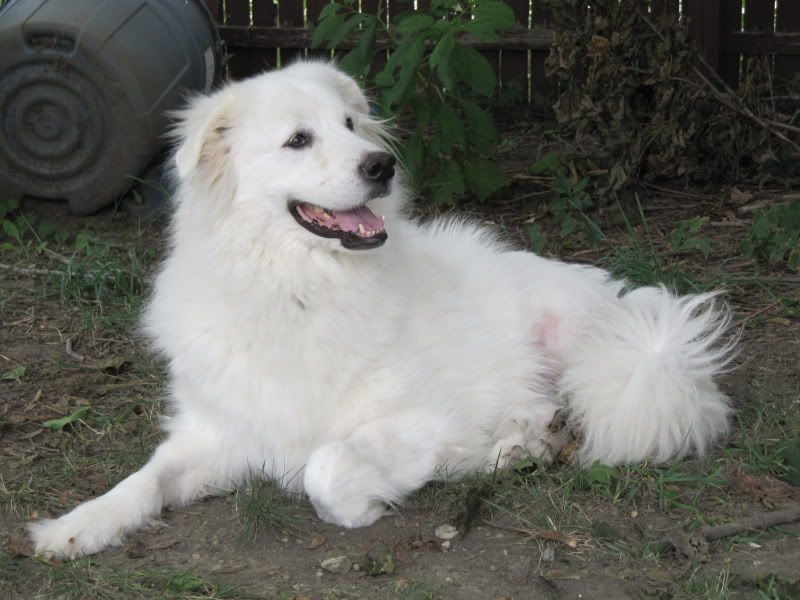 11/23/2010 I lost my sweet angel Denali to cancer.  I left for work and she seemed like she was in pain and was having a hard time getting around – I figured she'd just pulled something.  When I got home she couldn't walk.  We went to the emergency vet and found out the cancer had spread and she was in so much pain.  I love her so much and it's just really hard right now.  Rest in peace, Denali, I know where every you are, you'll make friends and be the life to the party.
~~~~ Denali ~~~~
June 9, 2010 OSA suspected
June 17, 2010, July 14, 2010 Clear X-rays – no mets
July 1, 2010 Amputation
July 9, 2010 OSA Confirmed
November 23, 2010 Cancer took you from me - Never forgotten, Always Loved - Forever
Supporting the Fighters, Admiring the Survivors, Honoring the Taken, And never, ever giving up Hope
Golden Girls
RIP Denali, you are so beautiful! Spirit Skyler will show her around Rainbow Bridge and will be her best friend. We are so sorry for your loss. We've been thinking of you lately, as we haven't seen you here in awhile. Sending you lots of golden hugs, and you're in our prayers.
Cathy/Jane/Spirit Skyler/Chloe
10711

knoxville, tn
Forum Posts: 1705
Member Since:
12 February 2010
Offline
haley, we are so saddened by your news.  denali put everything she had into beating cancer, you gave her a final selfless gift by ending her pain.  we know her spirit will stay with you; hopefully the wonderful memories you have, will eventually start to remove the sadness you now feel.  love never ends.
charon & gayle
Life is good, so very, very good!!! Gayle enjoyed each and every moment of each and every wonderful day (naps included).  She left this world December 12, 2011 – off on a new adventure.
Love Never Ends

Portage Lake, Maine
Forum Posts: 1019
Member Since:
8 December 2009
Offline
Oh my gosh...I'm so sorry for your loss of your sweet Denali.  RIP Denali.  Many hugs to you and your family...
Tracy & Maggie
Maggie was amputated for soft tissue sarcoma 10-20-09
Maggie lost her battle with kidney disease on 8-24-13

My heart lives at Rainbow Bridge
Forum Posts: 3754
Member Since:
28 November 2008
Offline
I am so sorry to hear Denali's journey has ended.  You gave her the very best, and loved her so much.  Only time will help heal the pain, but the memories will remain in your heart forever.  We, too, will miss the beautiful Denali.
RIP sweet Denali.  Run free at Rainbow Bridge .
Shanna & Spirit Trouble ~ Trouble gained her wings 3/16/2011, a 27 1/2 month cancer survivor, tail wagging. RIP sweetheart, you are my heart and soul.  Run free at Rainbow Bridge.
The November Five - Spirits Max, Cherry, Tika, Trouble & Nova. 11/2008 - 3/2013 An era ends as Queen Nova crossed the Bridge.


Forum Posts: 930
Member Since:
26 November 2008
Offline
Haley and Spirit Denali,
Words will not be able to express how sorry we are to hear that Denali's journey has reached a conclusion, but we hope that you can accept our deepest sympathy at this time. The love that you shared has been so very obvious in all your postings and we all hoped that you could have shared so very much more time together. Together, you fought a vallient fight and did everything possible to continue your time together. There are many of us in this community that know just how numb you are feeling now and want to know that you will always have our support. At times like these, I always try to remind one that you will never be totally without Denali for the gifts that she gave you will live with you forever.
Praying for the time with you can remember Denali with a smile,
Spirit Cherry's Dad

Greater Western Washington area
Forum Posts: 1158
Member Since:
25 August 2010
Offline
This hurts my heart too.  I am so sorry, we are sending prayers and love your way.  Even though we all expect to lose our furry kids, it sounds like this was unexpected.  That can cause a different pain than the gradual decline.  Denali's expressive face will be in my mind today, she was such a beautiful girl. Rest In Peace sweet Denali.
I hope that you find peace in your grief knowing she is so well loved. I agree with etgayle, love never dies.
Elizabeth
Diagnosed with osteosarcoma in the right front leg 8/23/10,
leg fractured 8/27/10,
leg amputated 8/30/10
http://sammyand.....pawds.com/
I couldn't begin to say how special Sammy is to us.  Living and laughing with and loving this wonderful boy is priceless.

Los Angeles
Forum Posts: 842
Member Since:
2 November 2009
Offline
I'm so sad to read your news about Denali.   It was so obvious how much love you both had for each other and I can't even imagine how painful this must be for you.  Such a beautiful girl.  This really hits home for many of us and I'm so so sorry for your loss.  You are in my thoughts and prayers during this very difficult time. 
My deepest condolences,
Kami, Mackenzie & Kobe 
My sweet golden Mackenzie.  She became my angel on Dec 29, 2010 at the age of 8 1/2  although she was always my angel from the time we brought her home.  She was diagnosed with osteosarcoma in Sept 2009 and officially became a tripawd (front leg) on Nov 5, 2009.  She will be forever in my heart and now she's running free with all of our other tripawd heroes.  I love you Mackenzie!

Forum Posts: 731
Member Since:
1 January 2010
Offline
I am so sorry to hear about Denali.  Please know you are in our thoughts and prayers.  
Sending many, many hugs,
Holly, Zuzu and Susan
Holly joined the world of tripawds on 12/29/2009. She has a big little sister, Zuzu, who idolizes Holly and tries to make all of her toys into tripawds in Holly's honor. And she's enjoying life one hop at a time!
http://anyemery.....ipawds.com

Livermore CA
Forum Posts: 684
Member Since:
24 January 2009
Offline
I'm so sorry about Denali.  Rest in peace sweet girl, and send your mom a special sign.
Hugs with tears
Mary and Cemil
Cemil and mom Mary, Mujde and Radzi….appreciating and enjoying Today

Forum Posts: 111
Member Since:
23 July 2010
Offline
What a sweet and brave girl, your Denali was.  We feel the loss of your precious Denali and our hearts are broken with yours. 
Cancer may have taken your beautiful Denali from you here, but she will be with you forever in your heart, where NOTHING can take her from you. 
We all know what a painful time this is for you and I pray that your grief will eventually be repalced with comfort.
Hugs and hugs,
Angel Honeygurl's pack
Dx Osteosarcoma  3/31/10.  Amputation 7/21/10. Honey put up a valiant fight and lost her battle 9/22/10. Missing her and treasuring 9 years with our Honeygurl.

The Rainbow Bridge
Forum Posts: 30590
Member Since:
25 April 2007
Offline
Oh we are very, very sorry to hear this. Beautiful Denali will be so missed by all of us, and we know your pain even greater.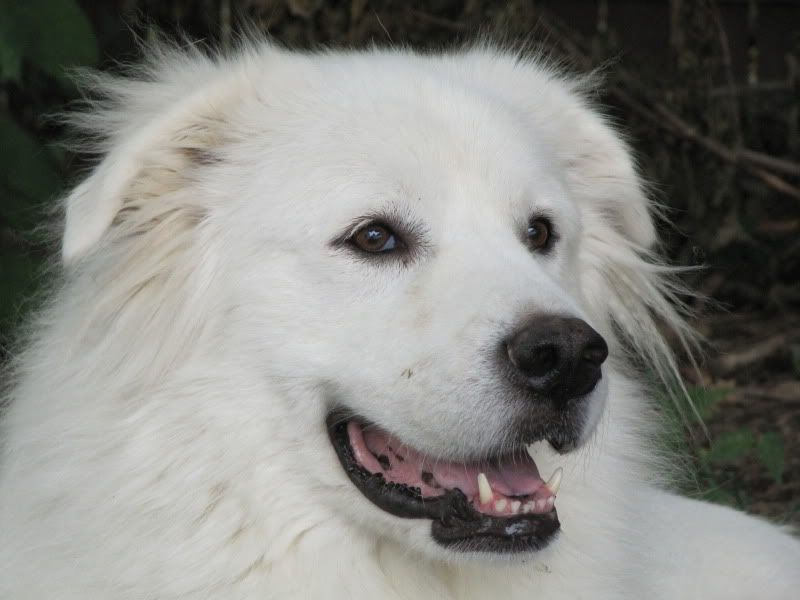 Your love for her was great, and your commitment to eachother's happiness ran deep. The heartbreaking decision you had to make for her demonstrated this great love, and for that, your beautiful girl will forever thank you.
She is free now, she is out of pain. And somewhere, she runs with our Spirit Tripawd heroes, looking after all of us as we walk our own three legged journeys. May that vision bring you comfort sometime in the future.
Many, many condolences to you, we are so sorry. When you need a shoulder to lean on, we are here for you.
RuthieGirl

Las Vegas, Nevada
Forum Posts: 4344
Member Since:
14 August 2009
Offline
Oh no!  I'm just so sorry to hear! 
Sweet and beautiful Denali - you are going to be so missed.
My heart just breaks for you.  My deepest condolences.
Comet - 1999 to 2011

She departed us unexpectedly  January 23, 2011 at the age of 12 1/2.

She was born with a deformed front leg and a tripawd all of her life.

Forum Timezone:
America/Denver
Most Users Ever Online:
946
Currently Browsing this Page:
1
Guest(s)
Member Stats:
Guest Posters: 1154
Members: 13598
Moderators: 2
Admins: 3
Forum Stats:
Groups: 4
Forums: 23
Topics: 17187
Posts: 240537
©
Simple:Press
—