We recently received a lovely note from a Tripawd mom in Switzerland. The story of her beautiful three-legged Pyrenees is going to give you hope, especially if your dog is fighting cancer. Here is Paulina's Tripawd Tuesday love story, as told by her human, Barbara.
Meet Paulina, the Three-Legged Pyrenees Superstar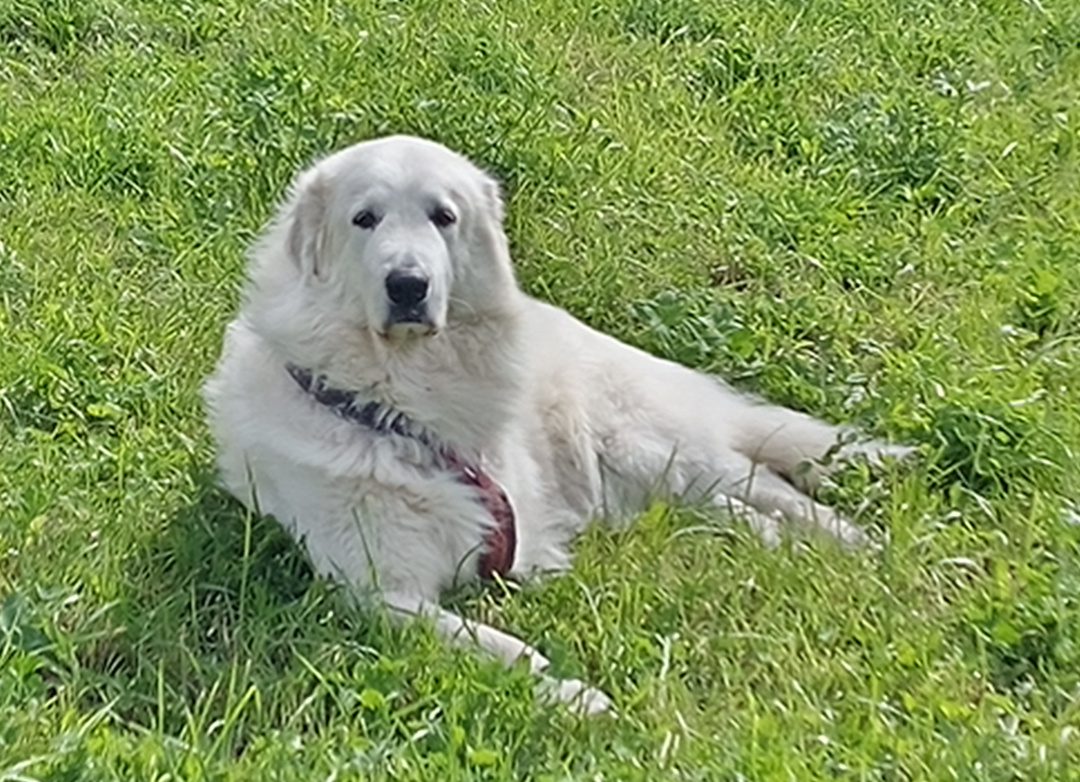 I just found accidentally the fotos about Tripawds. I am living in Switzerland and I am having a three leg Pyrenees mountain dog.
She is called Paulina and she had cancer in her front leg when she was 5 years old. I decided to give her the chance of amputation and she was so lucky to survive.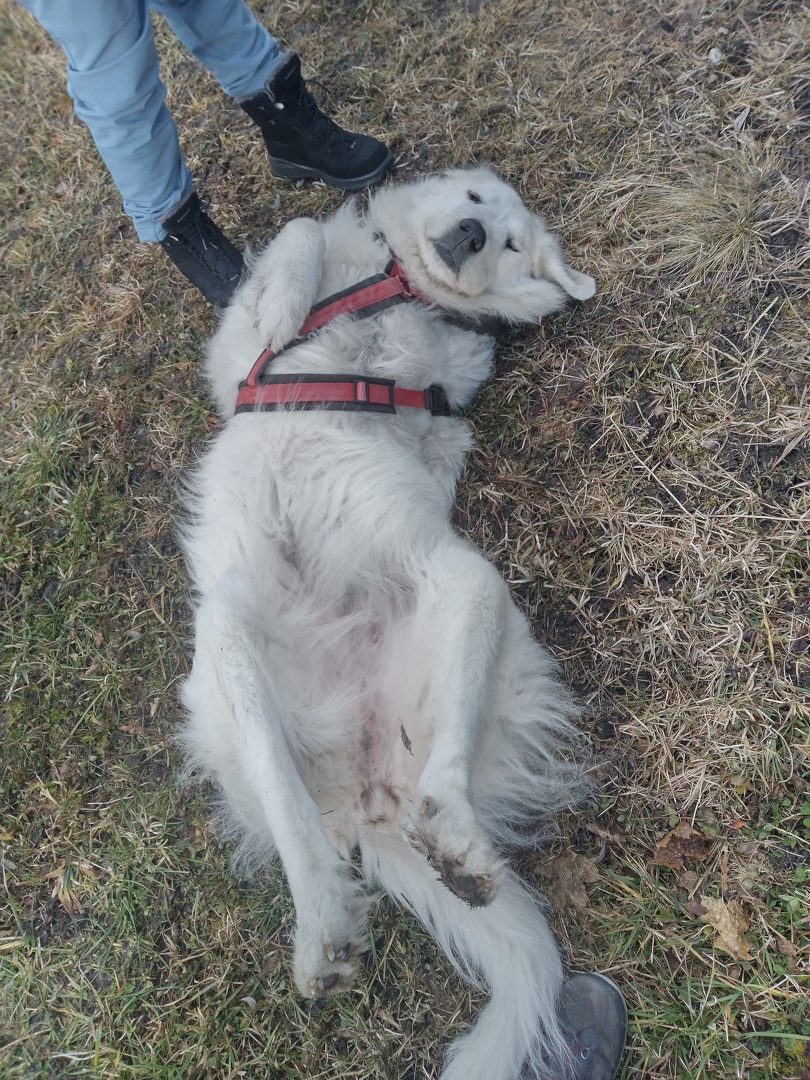 She is now 10 years old, an old lady, still very happy.
When she was younger she managed to go walks for an hour with her three legs and she is still very fond of digging holes by standing on her back legs.
We bought a special bike to be able to make bicycle trips with her and since a few month she has as well a kind of wheel chair. When she is in the bike she looks like the queen: very proud and friendly.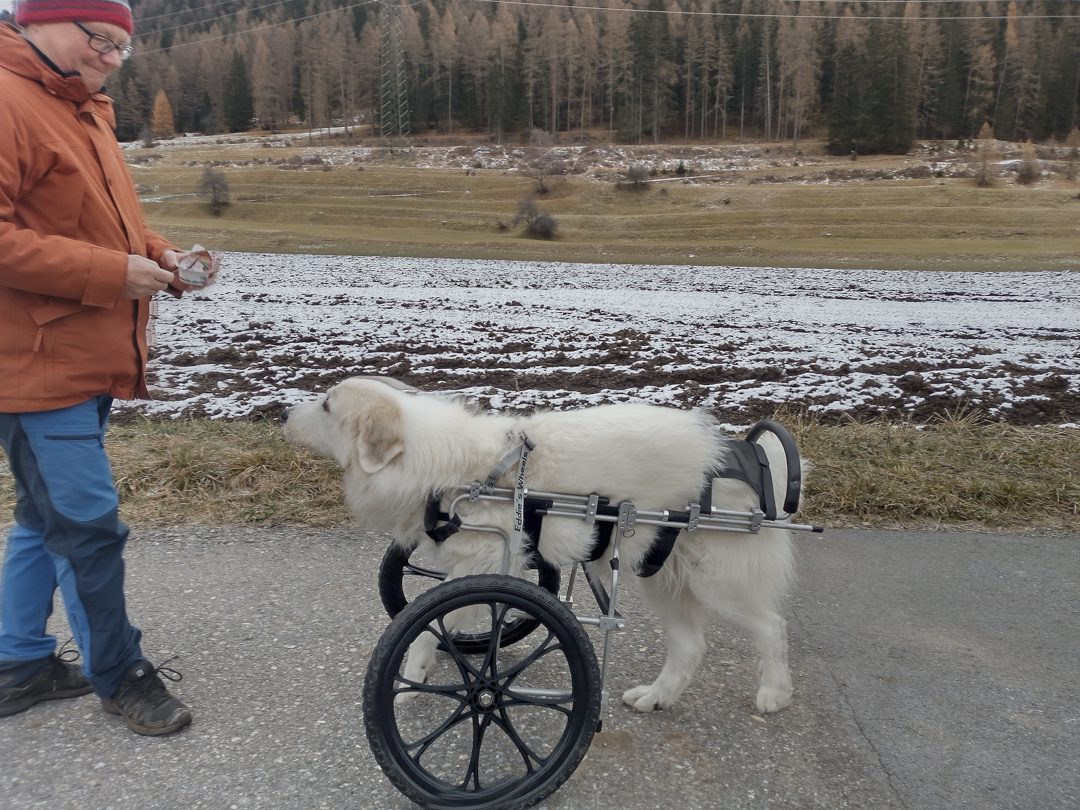 Send Your Tripawd Tuesday Love Story!
If your dog is facing cancer, we hope that Paulina's long-term survival story gives you hope. She's a pretty remarkable bone cancer hero, isn't she? It's not easy being a giant-breed, three-legged dog but she proves that it is possible, and life can be great.
Did you enjoy today's Tripawd Tuesday story? Want to share your own hero with the community?
You can share your Tripawd Tuesday love story, too! By doing it, you'll also help pet parents seeking hope and inspiration during tough times.
Be a Community Ambassador
Request a Tripawds Community Ambassador Kit. Get everything you need for you and your three-legged dog or cat to show the world that Tripawds Rule.
Your participation helps us get the word out about our mission. Chip in a bit extra to help keep your community online! Thank you!