If you've been through a Tripawd dog's amputation recovery, you know that using any kind of DIY dog sling or homemade recovery shirt can be tough. One licensed veterinary technician in North Carolina is making it easier to help dogs through healing, with her Medic Mutts Adventure Gear.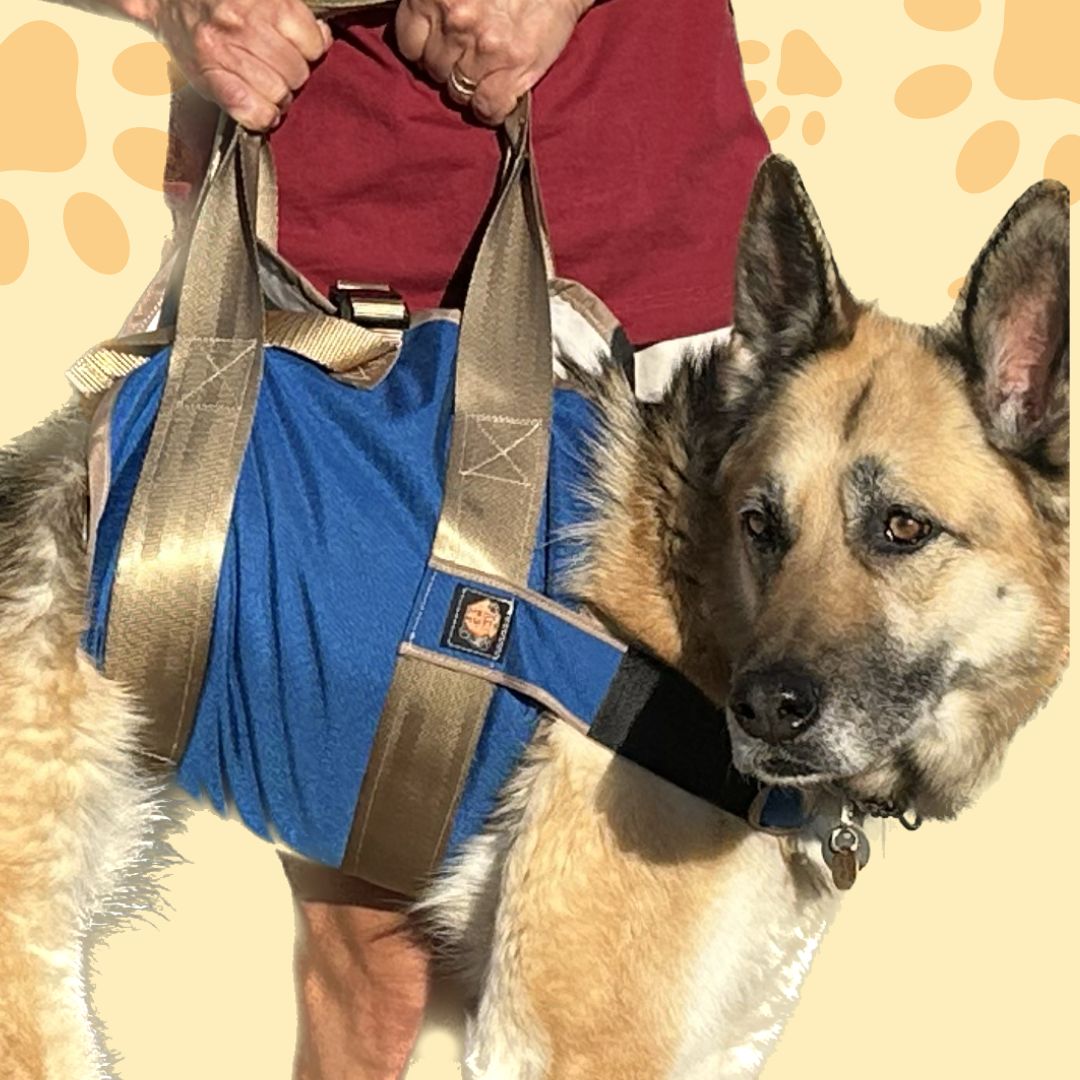 Vet Tech is Making is Easier to Help People and Tripawds Through Amputation Surgery Recovery
Charly Minamyer has been a licensed veterinary technician for 18 years. She started sewing these products to help make dogs' amputation recovery easier for them, and for their people. "It wasn't just one patient but a multitude of patients that inspired me to create Medic Mutts Adventure Gear, specifically the tripod apparel," she explains.
"As a vet tech, we know what helps our patients and we usually make do with what is available. However, the lack of practical/functional items on the market is what inspired me to "solve the problem(s)" of what existed."
And she's done exactly that with her new Made in the USA dog gear, like this Surgery Recovery Shirt!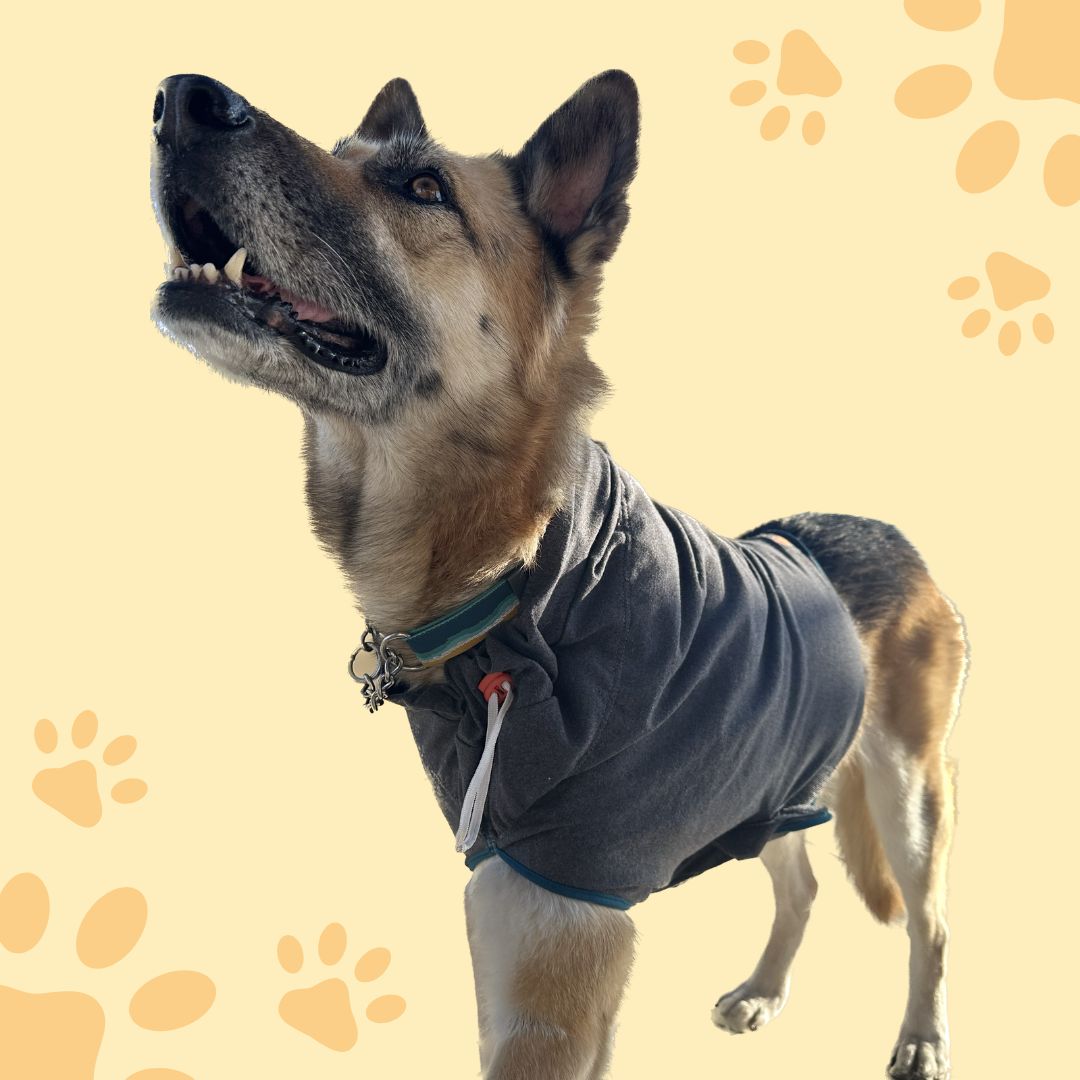 She calls it a "a compressive shirt that you don't have to lift a front tripod into." It's not made to replace an e-collar. But what it does is serve as a wrap with an integrated ice pack pocket for cold compresses. You can use it on right or left forelimb amputees.
Her other all-American dog recovery product is the Lifting Harness and Sling.
It's super easy to put on a dog, and they don't need to step into it either. Made with durable 1000D Cordura nylon material that is water resistant and abrasion resistant. Inside is soft fleece to protect your dog's incision area.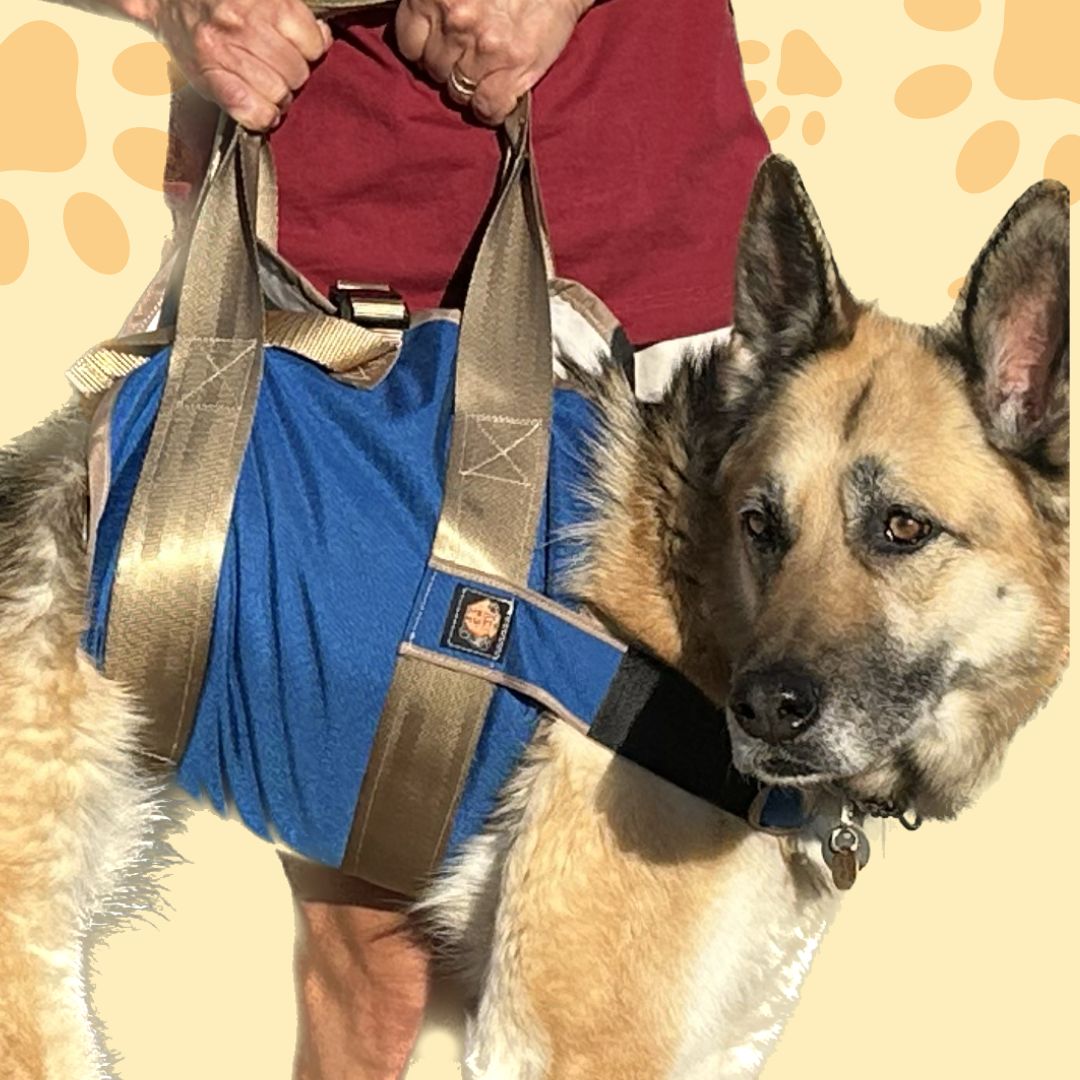 "If your dog gets tired and they just want to stand/pause for a minute-you aren't hovering over them to keep the sling in place," says Charly. "Also, with the chest/neck strap, the tripods don't lurch forward and fall out of the sling when you lift them, avoiding the all to familiar and awful looking face plant."
Charly started out wanting to make these for veterinary clinic teams. Today, she's designing helpful Tripawd gear for both them, and pet parents. "It's also one thing for the veterinary staff to be able to use a product but it also needed to be something the clients could understand."
Whether you currently have a Tripawd dog about to go through amputation recovery, or you are caring for a senior dog with limited mobility, you'll want to check out Medic Mutts Adventure Gear today.