Can you feel it? The air is a bit cooler, and fall is in the air! And if you're wondering how to keep your Tripawd warm in cool weather, these tips can help.
Losing a leg in cold weather is not fun!
It was November when our Chief Fun Officer Jerry lost his leg to osteosarcoma.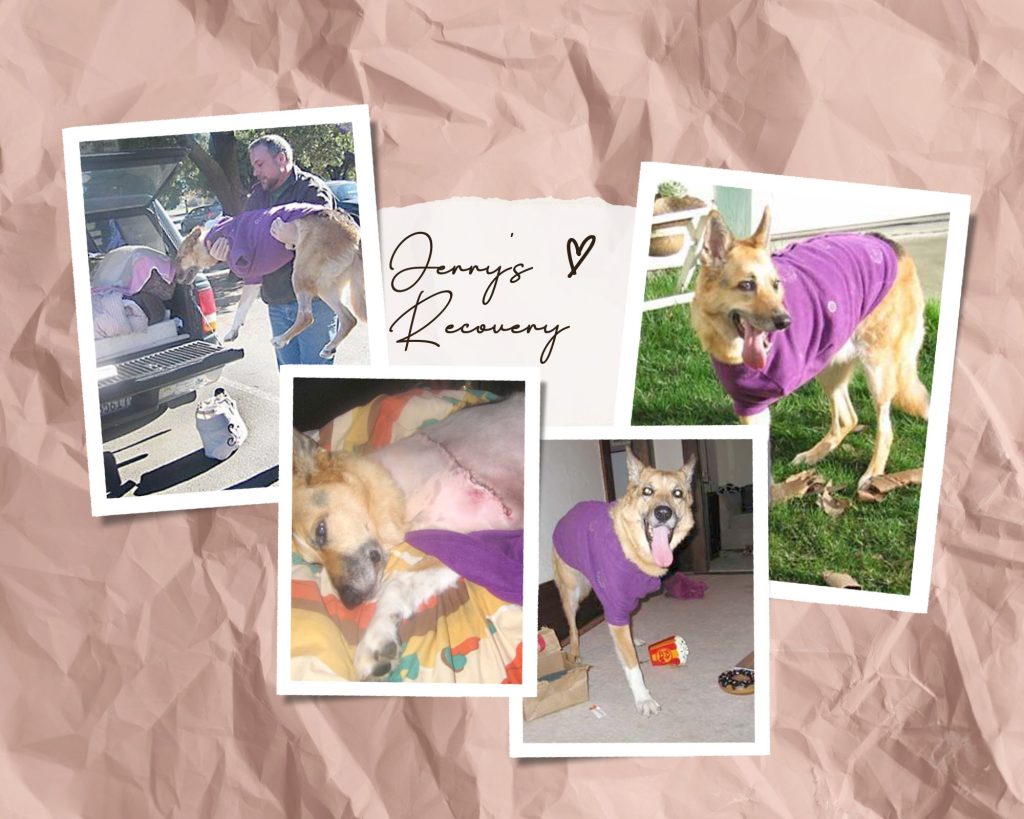 We were in Northern California, and the weather was cold and drizzly. The day he got out of the UC Davis vet hospital, he was naked as a Thanksgiving turkey! Half of his fur was gone, along with his leg. We wondered how he would stay warm in our chilly 100-year old house.
Back then we didn't know anything about caring for a Tripawd dog. And dog apparel was not yet what it is today. We found a fleece dog sweater that was easy enough for him to wear. But it was crude fabric. Today's Tripawds are so much luckier!
Top 3 Ways to Keep Your Tripawd Warm in Colder Weather
Now we have so many more ways to keep a Tripawd warm in fall and winter! For example:
Try a DIY Heated Pet Bed
With so many pet beds on the market, choosing one is tough. Why not make a heated pet bed with a pet-safe heating pad for beds?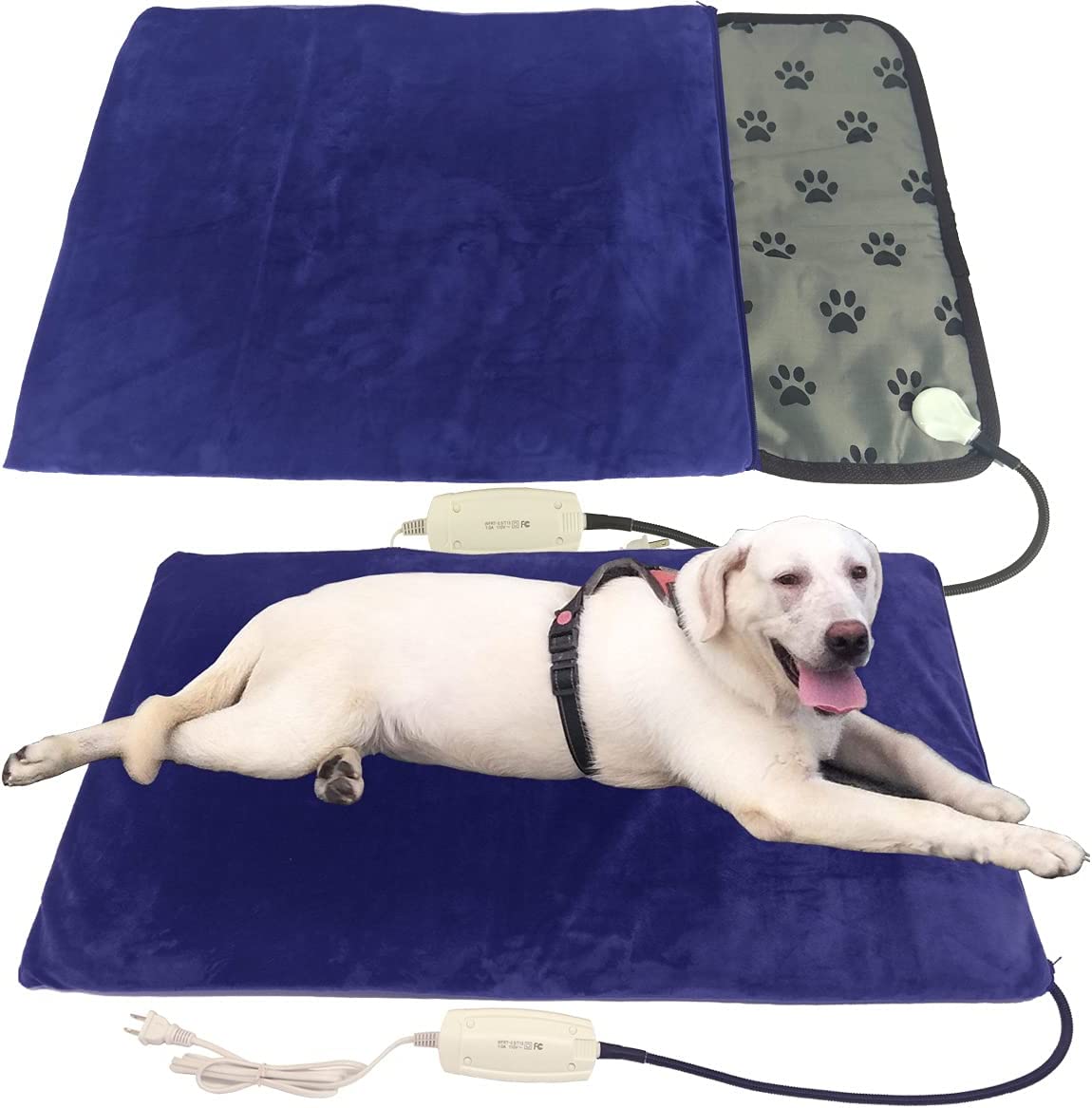 This heated pet bed mat is made just for dogs and cats. Place it directly over their favorite bed, or underneath a blanket on their favorite snooze spot.
Built in 3 different sizes, it has pet-friendly safety features like a "Power-off Protection" temperature control.
The mat won't ever overheat your dog or cat.
The cord is made of 100% full wrap-around bendable stainless steel and chew resistant protection so there's no danger of electric shock either.
Get Your Dog a Tripawd-Approved Winter Sweater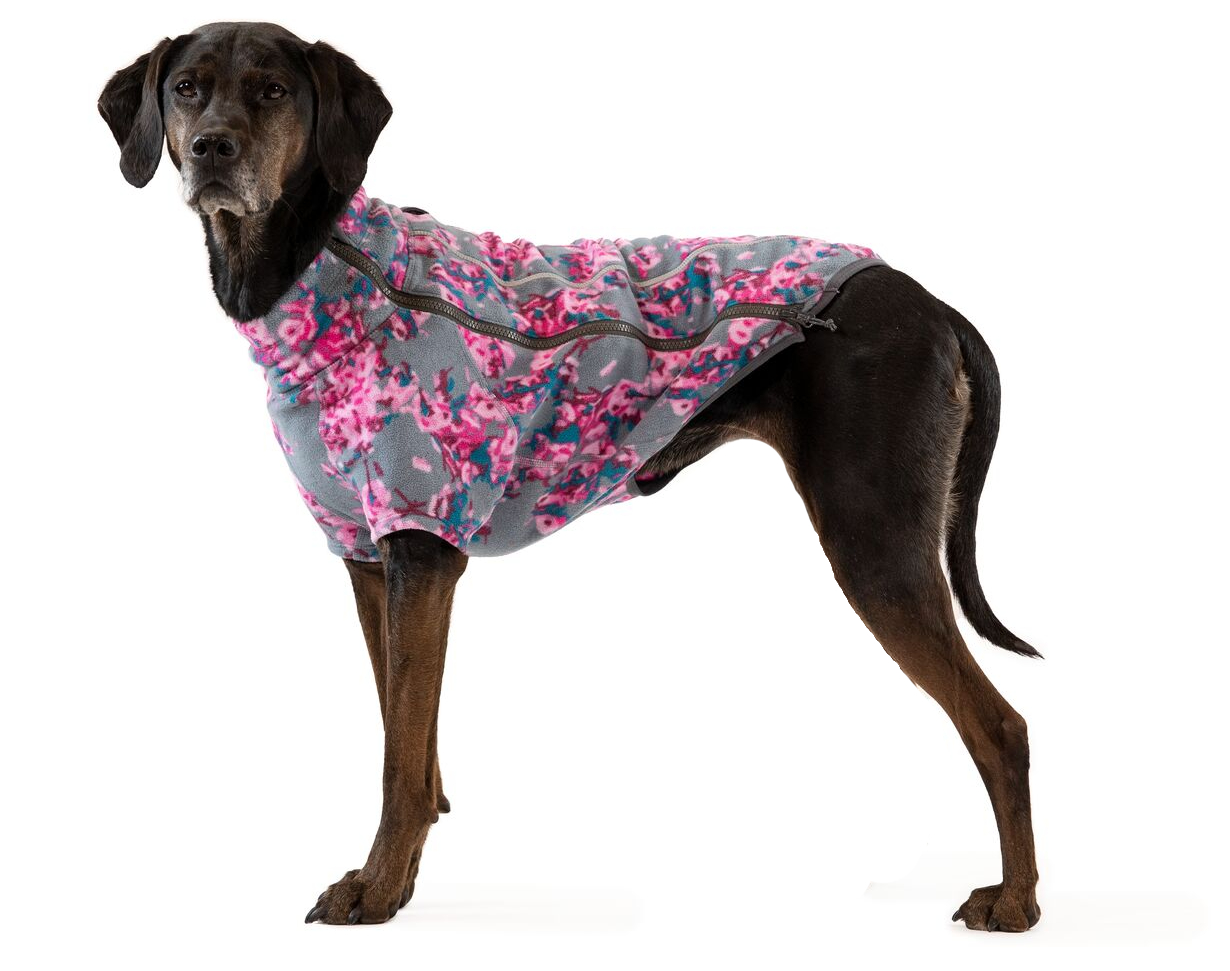 Every Tripawd k9 pup needs a winter sweater. Indoors or out, your Tripawd will stay more comfy when bare skin is covered with some nice, soft fabric. The Ruffwear Climate Changer Fleece Dog Jacket is our all-time favorite for amputees.
This fleece dog jacket is especially handy after surgery.

You can hide the surgery scar and keep your pup warm while preventing licking at stitches.

The jacket provides a great fit even if you sew up one leg hole.
SHOP FOR THE CLIMATE CHANGER
IN THE TRIPAWDS GEAR SHOP
For the Coldest Days, a Tripawd Dog Jacket is Essential
Fur is not enough to keep your Tripawd warm in winter. This is especially true if your dog is recovering from amputation surgery. That bare skin can use some protection. The new Ruffwear Powder Hound is the perfect jacket for amputee dogs and four-leggers too.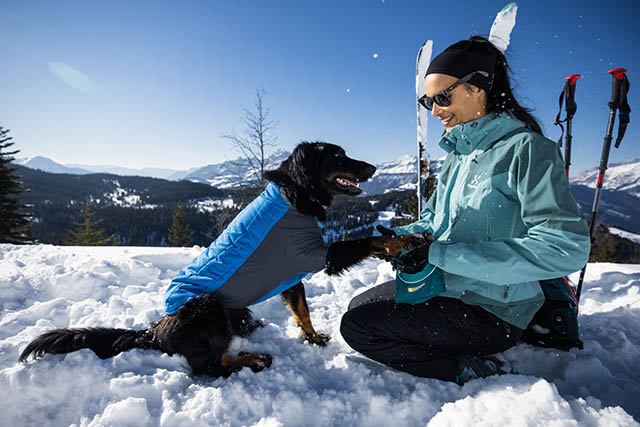 Ruffwear nailed it with a redesign of the best weather-resistant insulated dog jacket!
The Powder Hound is ideal for cold-weather activities.
Features a recycled polyester insulated back and belly panel
With stretch, fleece-lined side panels and sleeves for freedom of movement during recovery, and later when you're out having some cold-weather fun!
NEW POWDER HOUND JACKETS
NOW SHIPPING FROM THE TRIPAWDS GEAR SHOP
Bonus Tip: Give Your Tripawd Cat or Dog a Hoppy, Warm Belly with Beef Broth
Now that your pup is warm on the outside, try an Honest Kitchen Instant Beef Bone Broth to warm them on the inside. This liquid treat features turmeric and made for both dogs and cats.
Just add hot water to this irresistibly tasty bone broth, featuring an extra helping of protein.
Serve as a warming treat or pour over kibble for a cold weather boost.
Made with human grade ingredients & produced in a USA human food facility. That means higher quality ingredients & more safety standards, just like you'd expect from your own food.
Get More Tips to Care for Three Legged Dogs and Cats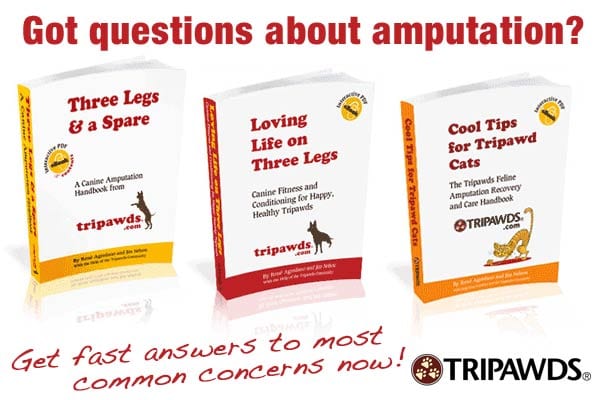 LEARN HOW TO CARE FOR A THREE LEGGED DOG OR CAT
IN THE TRIPAWDS LIBRARY
How do YOU keep your Tripawd warm in cold weather? Comment below or share in our Hopping Around Discussion Forum!