Early this year we were ready to adopt our next Tripawd hero. We turned to The Pawdoption Guide, an incredible resource everyone should turn to before adopting a Tripawd, or any pet! Today on Tripawd Talk Radio you'll meet the creator of Pawdoption Guide, Bethany Muir. She shares everything she knows as a dog adoption expert and registered veterinary technician.
Learn How to Rescue Smarter with the Pawdoption Guide
The Pawdoption Guide is your resource to make life great with your rescue dog or cat!
Adopt, don't shop! We all know that. But how do you find the best rescue when welcoming new dog or cat into your home? And how can you avoid scams by working with a reputable shelter? Find out from Pawdoption Guide creator Bethany Muir on this episode of Tripawd Talk Radio.
What You Will Learn with Bethany Muir
The biggest challenges for rescue pets, rescues, and prospective parents looking for a new furkid
How can we create lasting bonds with our new rescue Tripawd?
Things to consider when looking for a special needs dog or cat?
How to find out a pet's behavior and medical issues before you adopt.
Things we should consider before committing to a special needs pets
How to integrate a special needs pet into the pack
Bethany's #1 piece of advice for anyone seeking a Tripawd or special needs pet to adopt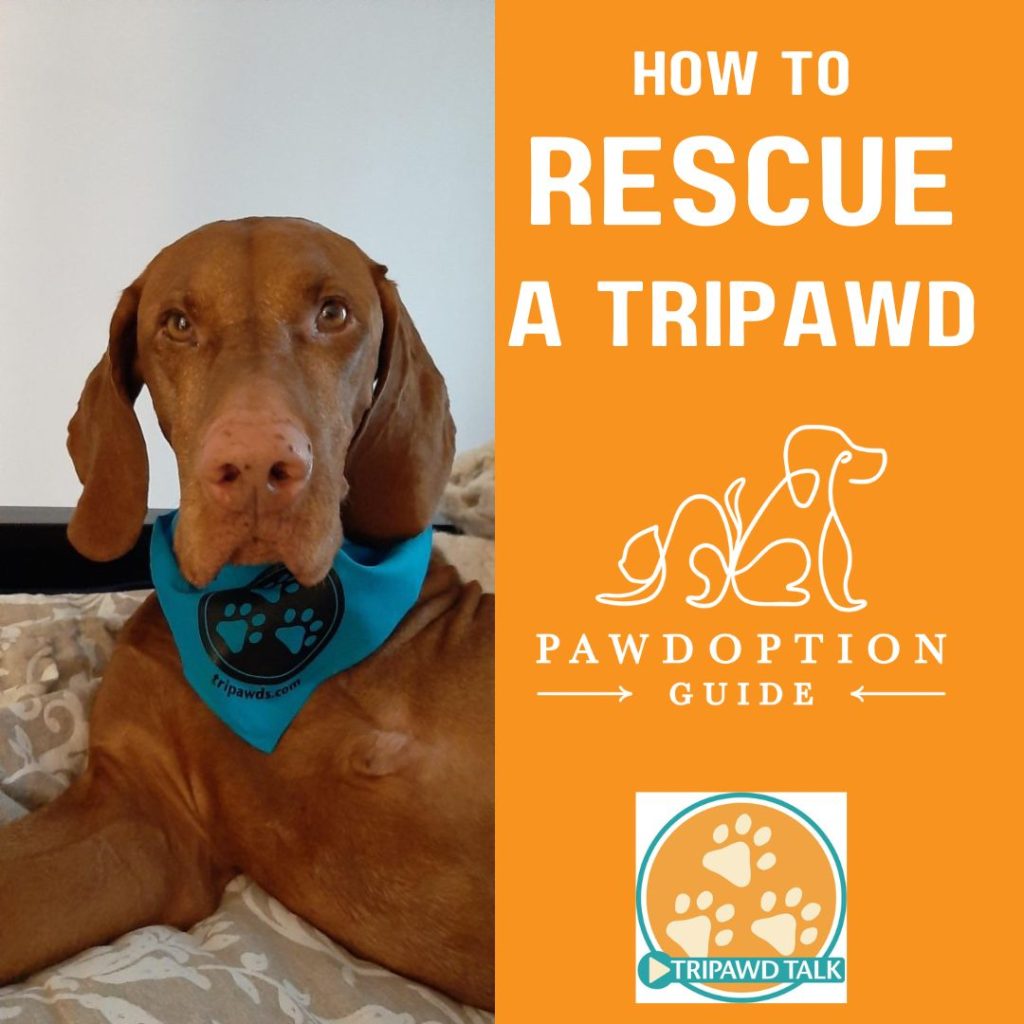 About Pawdoption Guide's Bethany Muir
Bethany Muir is a Registered Veterinary Technician from Ontario, Canada. She's mom to rescue dogs and two human bi-pawds, too! As founder of Pawdoption Guide, she's helping prospective pet parents make good dog adoption choices by addressing topics like the best ways to find local adoptable dogs, creating an adoption application that gets noticed, how to find and work with reputable rescues. She also helps new pet parents with resources for bringing your rescue pet home, pet integration techniques, positive reinforcement training and finding solutions for post-adoption dog behaviors.