Today's Tripawd Tuesday story is about Husky Freyja. It couldn't have arrived in our in-box at a better time. See, January was Unchain a Dog Month, a public awareness campaign about the dangers of unsupervised, chained dogs. Freyja from Indiana is one such pup who lost her leg to a tether.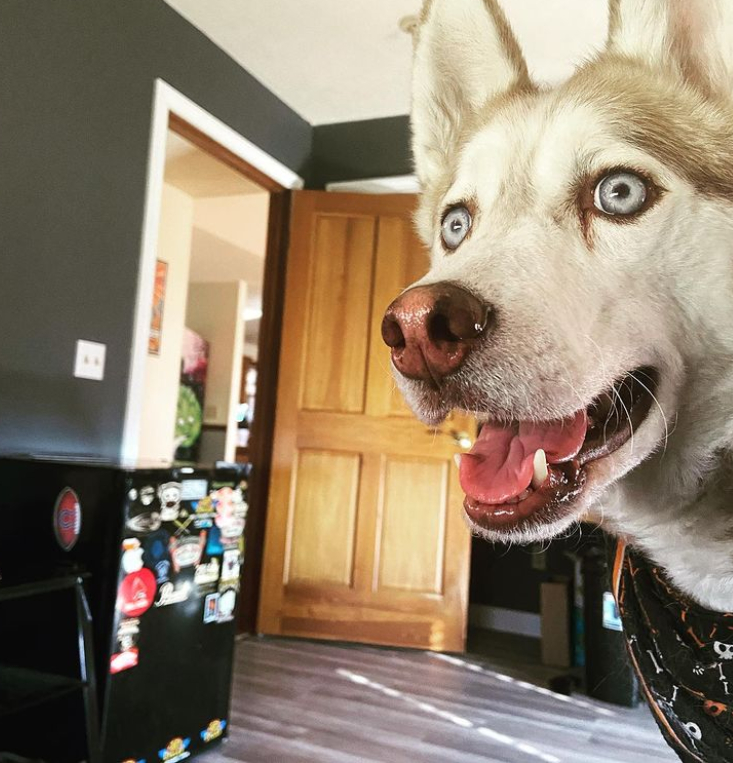 She got very lucky and found her way to a forever home after a life of neglect. Her dad Dale shared her rescue story with us. Read on to meet this beautiful Husky Tripawd, and find out how you can share your three-legged Tripawd Tuesday love story too!
Tripawd Tuesday: Husky Freyja Finds Freedom
Hello! I just came across your page and thought you'd like to meet my little yardstick Freyja!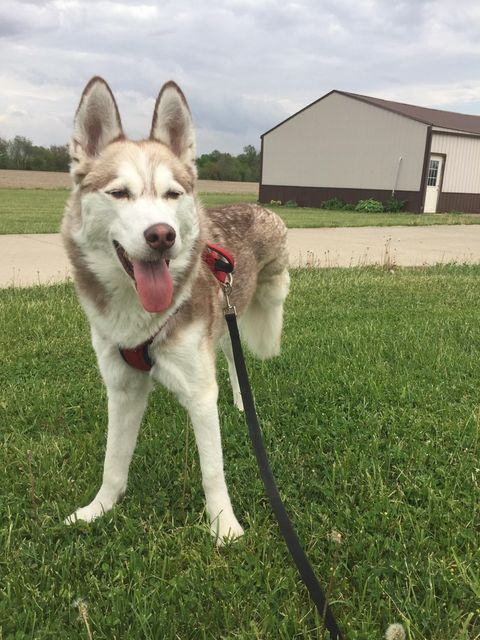 So that's an older picture so she's put on a bit more weight since then. Poor girl was very small.
She is a rescue. She was left outside, tied up. Her lead got wrapped around the leg which eventually killed it. Animal control was called and they saved her.
The animal hospital she was taken to happened to be one a friend of mine worked at. I had a husky before her who unfortunately had passed from cancer, so my friend send me a text with her picture and story and asked if I was interested in fostering because I had experience with huskies. To which I replied "No, but I'd love to adopt her".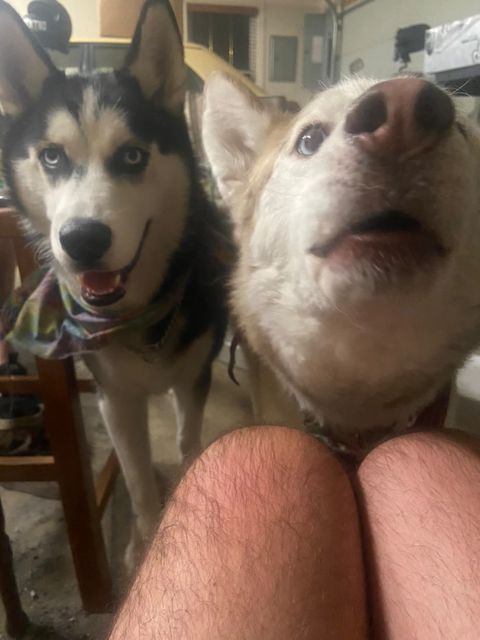 So two days post amputation, I met her and she immediately took to me. Like instantly she chose me.
I took her outside, she ran (as best she could with a sling) STRAIGHT to my truck, and we went home.
After several weeks of walking with the sling, waking up super early for meds, and much love…she became my absolute best friend in the world.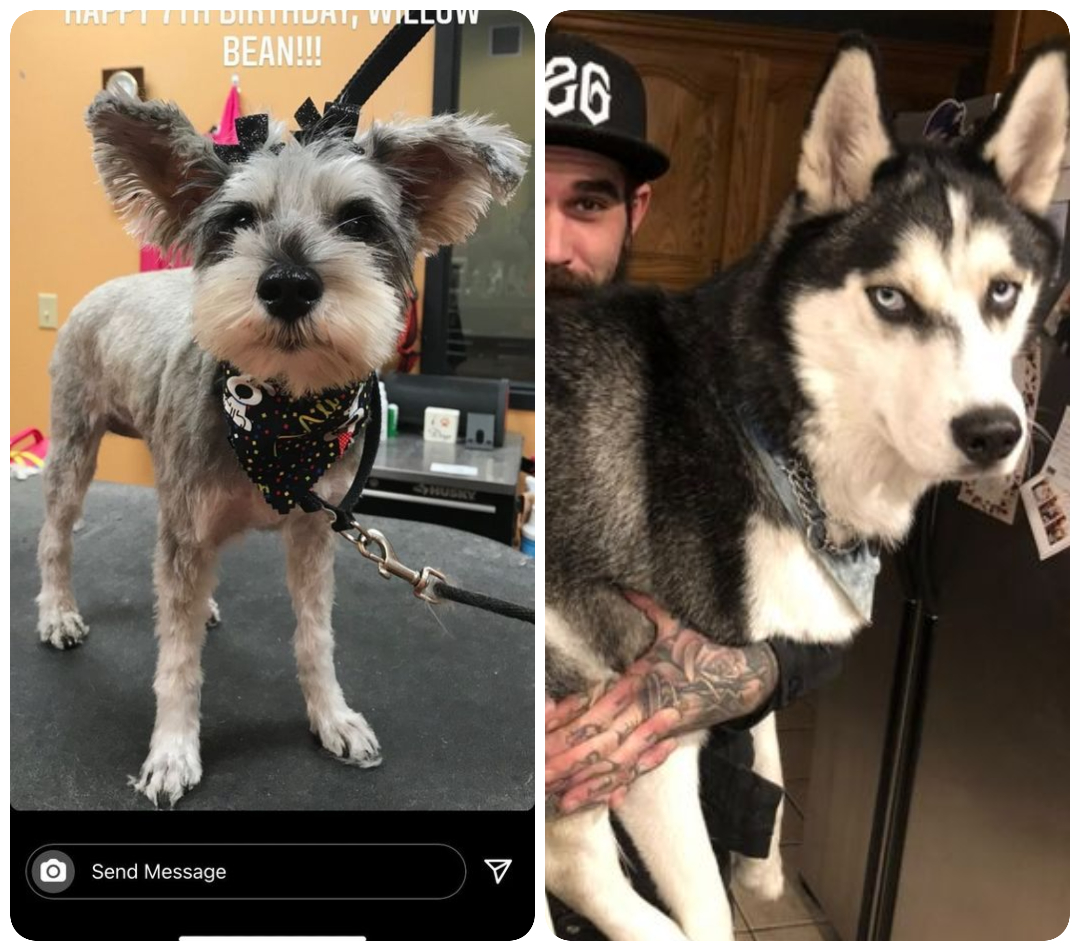 She now has a little husky brother and a mini schnauzer sister.
Did you enjoy today's Tripawd story? Each Tuesday we celebrate amputee pets from around the world. Reach out to us for a chance to be "Tripawd of the Week." Just share your story in a few words and you're in!
Whether you are a bonafide registered Tripawds member, and/or part of our Facebook, Twitter and Instagram communities, we want to tell the world about your three-legged cat or dog.
Send Your Tripawd Love Story in 3 easy steps:
In a short paragraph or two (or longer if you'd like!), describe your three-legged hero's story. Share a photo, video or both.
Got a Tripawds Forum topic and/or Tripawds blog that you started? Be sure to include that link too! Of course let us know any social media handles that feature your Tripawd.
Then send your story to us via email, Facebook Messenger, or direct message us on Twitter or Instagram @TripawdsCommunity.
We try to publish a new Tripawd story each week. It's time for yours to get featured!