Losing a leg to bone cancer is scary. But senior Tripawd osteosarcoma hero Cookie is here on Tripawd Tuesday to tell you "Fear not people! Just look at meeee!"
Here's Cookie's story as told by her human via Cookie the Dog on Instagram.
Cancer Can't Catch Cookie the Tripawd Osteosarcoma Hero!
I'm a proud tripawd owner to my dog Cookie! She just recently lost her front leg to bone cancer, and is doing amazing!!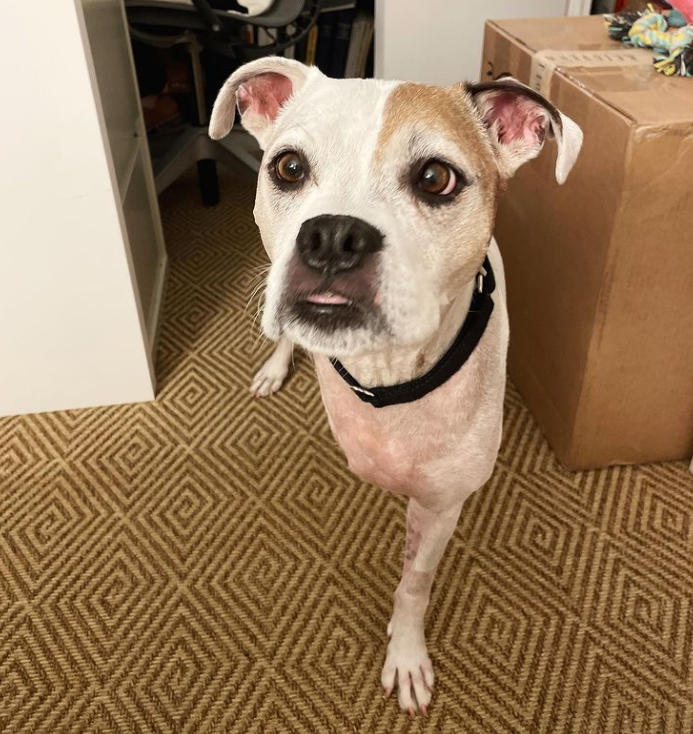 We had a scare because she had severe bruising on her stomach a few days after the surgery and we thought it was internal bleeding. But we took her to the hospital and she's perfectly fine just scary.
This Senior Amputee Dog is Doing Great!
Cookie is 11 years old and is a boxer mix, and has a younger sister Dee who is a pit bull mix!! She loves running in the forest and is the sassiest dog ever but we love her for it😉 And now she is a tripawd and there were some complications at first but now she's healthy and happy and back to her old self!!
This account and community has been so special throughout it all and I just wanted to say thank you!!!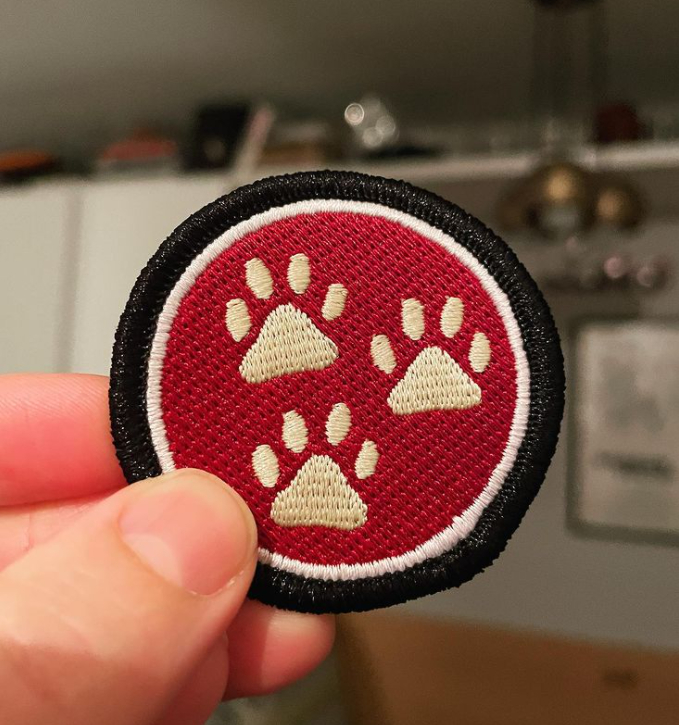 We Want YOUR Tripawd Tuesday Story!
Are you inspired by today's Tripawd Tuesday feature about Cookie? Want to share your Tripawd hero's story? Whether you have one, two, or more Tripawd dogs with three legs, a coyote, a cat, or a rabbit (or any three-legged animal!), share your three-legged love story with the world and inspire others! Send your Tripawd Tuesday shout-out now.
Each Tuesday is the best way to celebrate Tripawd amputee pets from around the world. Enter for a chance to be "Tripawd of the Week." Just share your story in a few words and you're in!
Whether you are a bonafide registered Tripawds member, or part of our Facebook, Twitter and Instagram communities, we want to tell the world about your three-legged cat or dog.
Send Your Tripawd Love Story in 3 easy steps:
In a short paragraph or two (or longer if you'd like!), describe your three-legged hero's story. Share a photo, video or both.
Got a Tripawds Forum topic and/or Tripawds blog that you started? Be sure to include that link too! Of course let us know any social media handles that feature your Tripawd.
Then send your story to us via email, Facebook Messenger, or direct message us on Twitter or Instagram @TripawdsCommunity.
We try to publish a new Tripawd story each week. It's time for yours to get featured!