When a cat or dog is born missing a leg, many people wouldn't give that animal a chance. Thankfully, today's Tripawd Tuesday puppy Tripp the Aussie shows that when given the opportunity, animals born with limb difference can grow up and into hoppy, strong lives on three legs!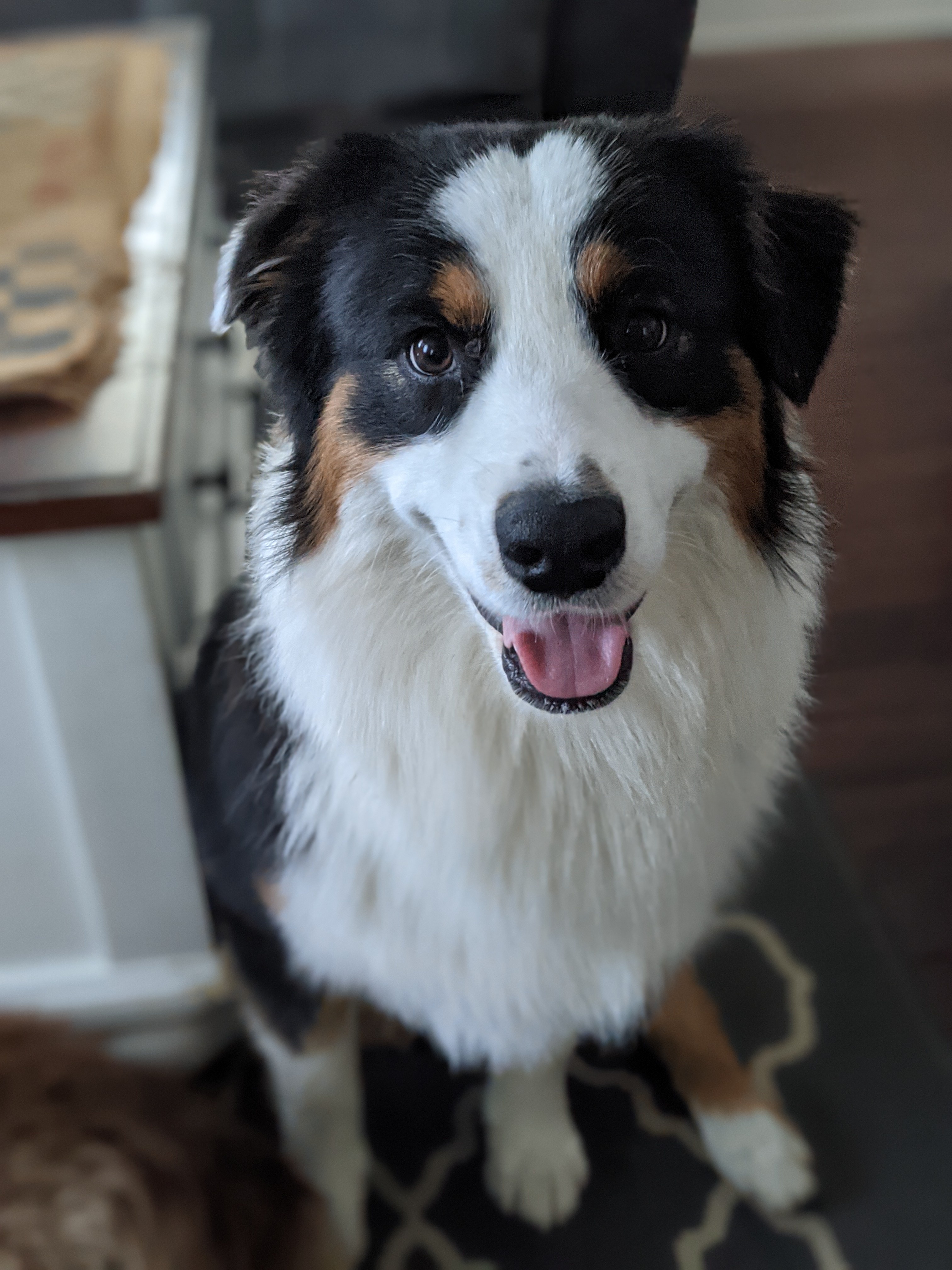 Here's this lucky puppy's three-legged love story, as told by his mom Amee.
Meet Tripawd Tuesday Puppy Trip, the Amazing Aussie
Tripawd Tuesday puppy Tripp is a fourteen month old black tri Australian shepherd who was born with his umbilical cord wrapped around his right hind leg.
When he was just days old he had his first surgery to remove the dead tissue. Tripp ended up with a severe infection due to the necrotic tissue, and spent the next few weeks fighting for his life.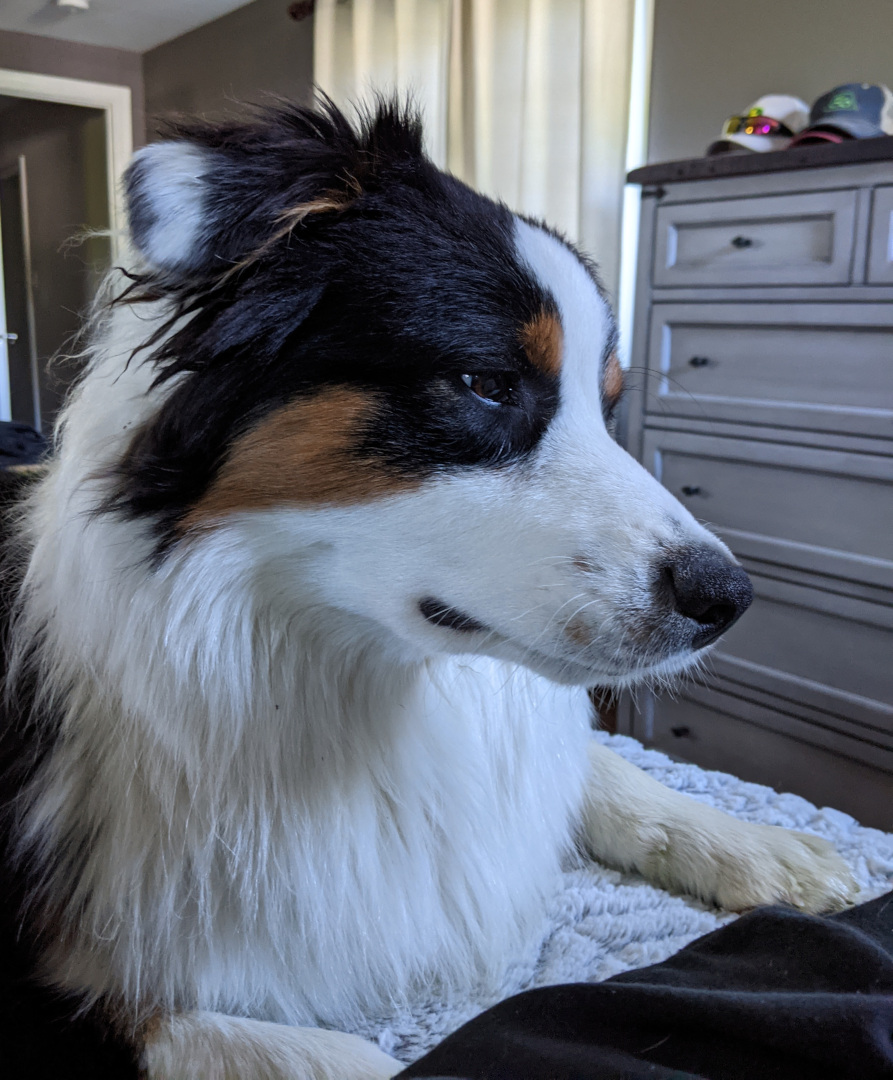 His amazing breeder was up every few hours around the clock to medicate him and clean his amputation site. The wound didn't heal, so at three weeks old he had another surgery to close up his amputation site. Tripp struggled with phantom limb pain, but with the vet's direction and twice daily massages he's happy to say that annoyance is gone for good.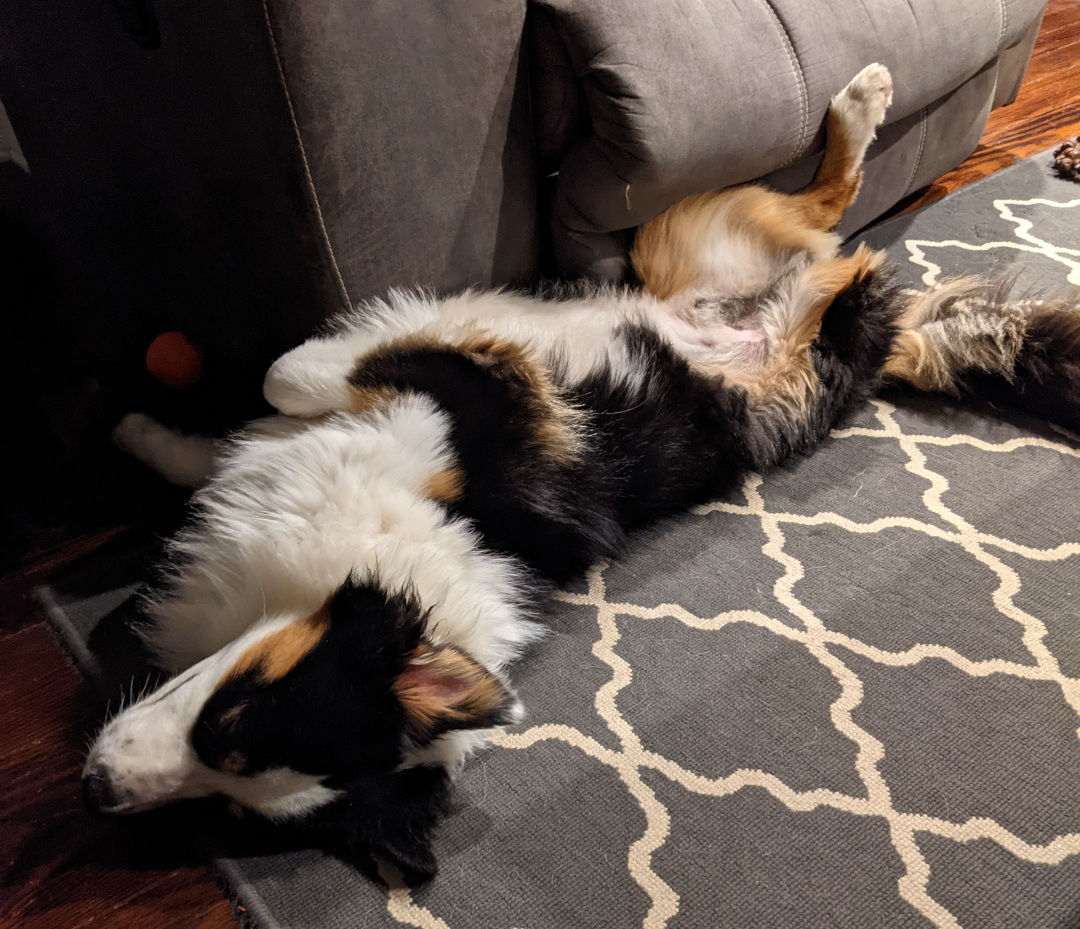 Tripp was the tiniest puppy in the litter, weighing just 7.5lbs at 8 weeks old. He made up for his tiny size in BIG personality! He is so adventurous and loves everyone he meets. Tripp is no longer tiny, he now towers over his sister (also a full sized Aussie). He is taking agility training and loves to run the obstacles!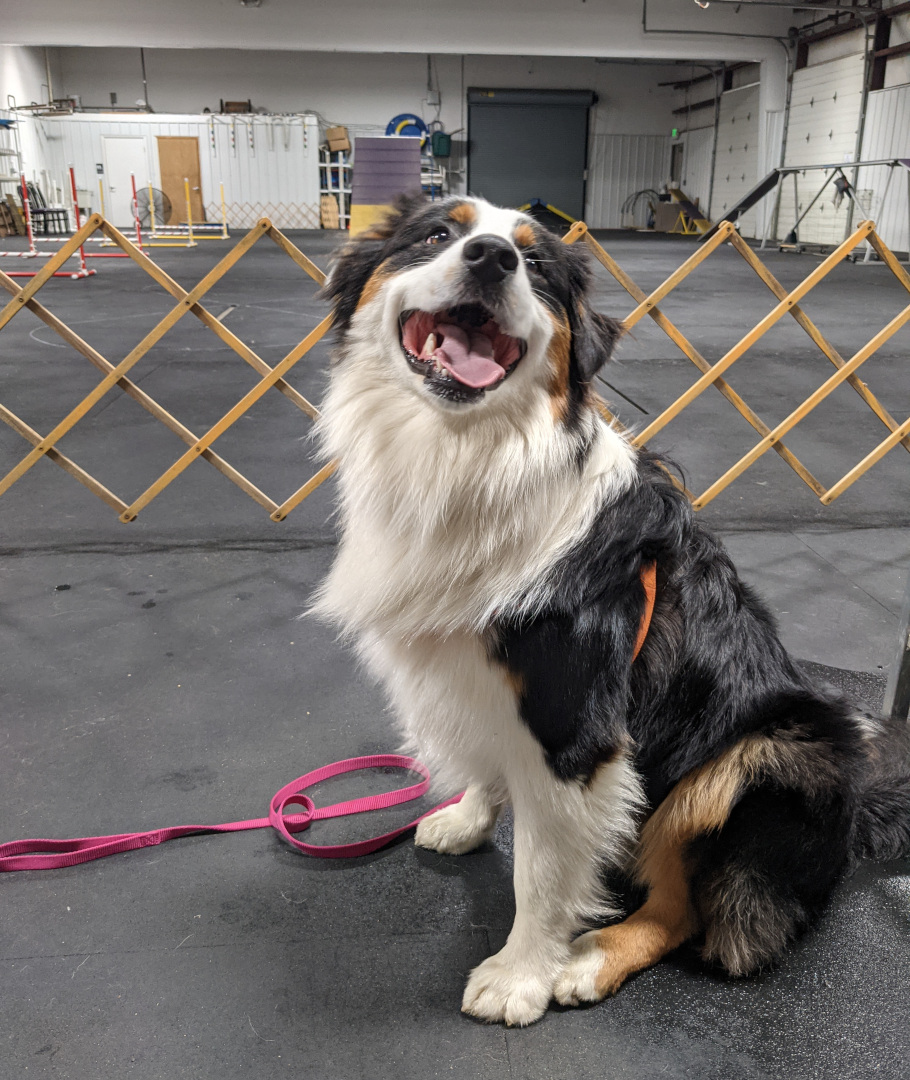 Missing his leg has never stopped him from living his best life❤️
We Want YOUR Tripawd Tuesday Story!
Did you like today's Tripawd Tuesday spotlight on Tripp the three legged Australian Shepherd? Whether you have one, two, or more Tripawd rescue dogs, a coyote, a cat, or a rabbit (or any three-legged animal!), share your three-legged hero's story with the world and inspire others! Send your Tripawd Tuesday shout-out now. Each Tuesday is the best way to celebrate Tripawd amputee pets from around the world. Enter for a chance to be "Tripawd of the Week." Just share your story in a few words and you're in!
Whether you are a bonafide registered Tripawds member, or part of our Facebook, Twitter and Instagram communities, we want to tell the world about your three-legged cat or dog.
Send Your Love Story in 3 easy steps:
In a short paragraph or two (or longer if you'd like!), describe your three-legged hero's story. Share a photo, video or both.
Got a Tripawds Forum topic and/or Tripawds blog that you started? Be sure to include that link too! Of course let us know any social media handles that feature your Tripawd.
Then send your story to us

via email,

Facebook Messenger, or direct message us on

Twitter

or Instagram

@TripawdsCommunity.
We want to publish a new Tripawd story each week. It's time for yours to get featured!